Baking Bread and Tarts SkillsFuture Course
Bake a slice of heaven by learning to turn dough and butter into exquisite recipes!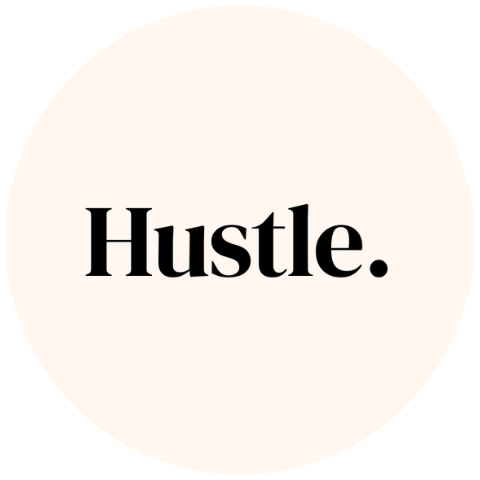 Workshop Application Form
A friendly person from our team will be in touch with you shortly!
Have you always wanted to try baking? This course has been crafted for aspiring bakers and dessert lovers!
In this course, learners will experience what it's like to bake a whole basket of bread, tarts and short-crusted pastries. This workshop has been designed to focus on the baking techniques and the flavours that will be created through the artisanal baking techniques that you will be learning.
This hands-on SkillsFuture Baking workshop will equip you with a series of baking recipes including:
Bread:
Sakura Mochi Bun
Cheese Plaited Bun
Milk Chocolate Loaf
Japanese Curry Onigiri bun
Seaweed Cheese Loaf
Caterpillar Custard Bun
Tarts and Short-Crust Pastries:
Burnt Cheese Tart
Pear Frangipane Tart
Sweet Potato Lattice Pie
Walnut Tart
Mushroom Cheese Quiche
Raspberry Yoghurt Tart
At the end of this workshop, learners would have mastered the art of baking beginner-friendly bread and tarts.
Videography SkillsFuture Course WSQ
Photography Workshop SkillsFuture
Training Provider
Bells Academic Group (200810205H)
Funding Validity
Make Tarts and Short-Crust Pastries: 1/7/19 – 30/6/2023
Hands-on Bread Making: 29/2/2020 – 28/2/2024
Module
Make Tarts and Short-Crust Pastries (TGS-2019503567)
Hands-on Bread Making (TGS-2020503588)
Baking Bread and Tarts SkillsFuture Course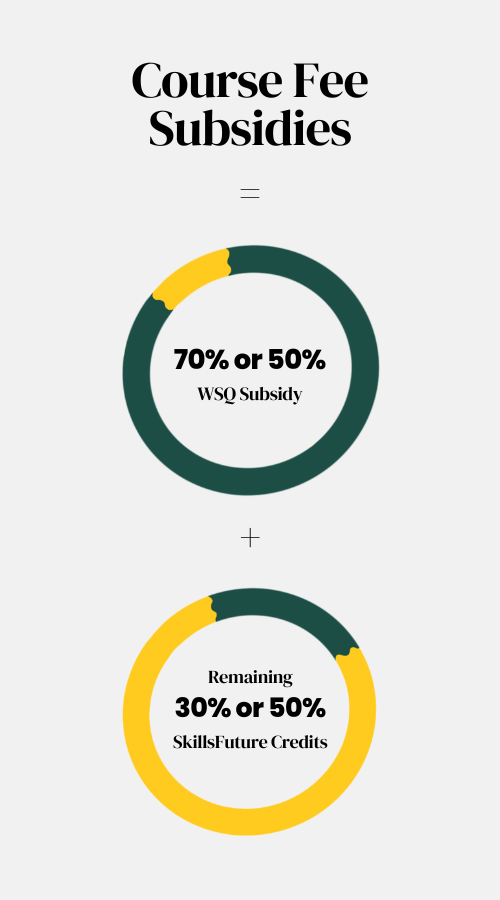 $1252.80
Full Fees
Course fee funding only applies to Singaporeans and PRs.
$672.80
Baseline Funding: 50%
Remainder of course fees are SkillsFuture Credits deductible.
Singapore Citizen Below 40 Years Old
$440.80
Mid-career Enhanced Subsidy: 70%
Remainder of course fees are SkillsFuture Credits deductible.
Singapore Citizen Above 40 Years Old
FAQ
Frequently asked questions.
Is the course fee SkillsFuture claimable?
Yes, learners may choose to use SkillsFuture Credit to pay for the course fees. SkillsFuture Credits are only eligible for Singaporeans above 25 years old. You may check your balance here.
What kind of students will you find in our workshop?
You will find students from all walks of life in our beginner-friendly workshop. The interest in videography ranges from hobbyists to working professionals. Be it to record moments of your life or to take better product photos for business, this workshop will give a solid base to start your journey into videography.
Do I get a station to myself?
Two learners will share one baking station. Also, maintaining the cleanliness and hygiene of your baking station and equipment during the class is the learners responsibility.
Will I need any baking experience to join this workshop?
This workshop is designed to be beginner-friendly. You do not need any pre-qualification or working experience in baking to join this workshop.
What is the attire for class?
A mask must be worn at all times during class. In addition, it is advisable to wear long pants and flat covered comfortable shoes as you will be standing for long hours. For safety purposes, please avoid wearing slippers, heels, shorts, short skirts or sleeveless tops. 
Are the ingredients Halal?
BELLS Baking Studio (formerly known as Whisk Baking Studio by AGB) is not halal-certified.
However, all our ingredients ordered from halal suppliers. The ingredients used in the course do not contain pork and lard. Also, we do not allow them to be stored in our studios and fridges as well.
We do have Muslim learners joining our classes regularly.
Application Steps
How To Register
Select a course date that fits your schedule
Click on "Apply"
Leave your "Name" and "Contact Number" and "Email Address"
One of our friendly team members will reach out to you to process your registration
You will need to place a $30.00 application fee to secure your slot
This fee will be refunded upon successful completion of the course