Intelligent Value Investing
Intelligent Value Investing course skillsfuture wsq unicorn financial solutions.
Designed for beginner to intermediate investors, this value investing course is developed based on more than 20 years of investment research and best practices. 
Learn the fundamentals of value investing, deriving the intrinsic value of a company, and apply them to real-life case studies of Singapore and American companies.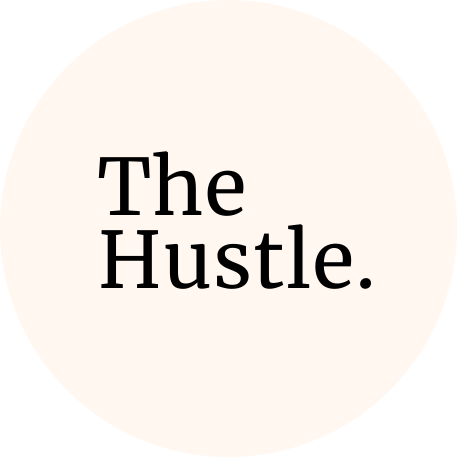 Workshop Application Form
A friendly person from our team will be in touch with you shortly!
WSQ Intelligent Value Investing Course SkillsFuture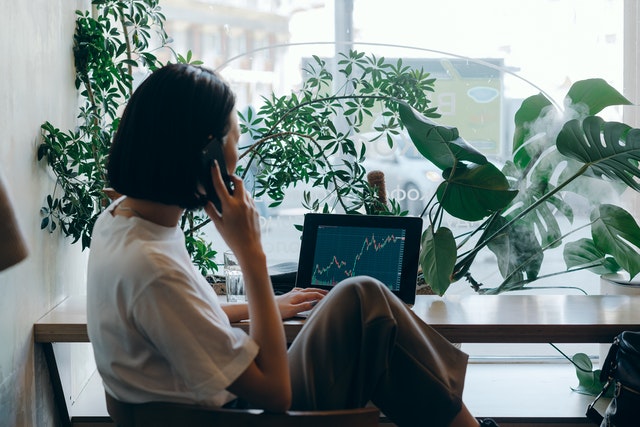 Workshop Outcome
What will I learn?
Learn how to identify structural growing companies and pick trustworthy stocks. Analyse financial documents and real case studies

Derive the intrinsic value of a company, identify and discover undervalued stocks to potentially buy low and sell high when the time is right

Create your real life watchlist of structurally growing companies and apply value investing methodology
This workshop has been designed to help you learn the fundamentals of value investing from Singapore's financial experts and investment researchers and build your investment portfolio with growth companies.
Value Investing Finance SkillsFuture Course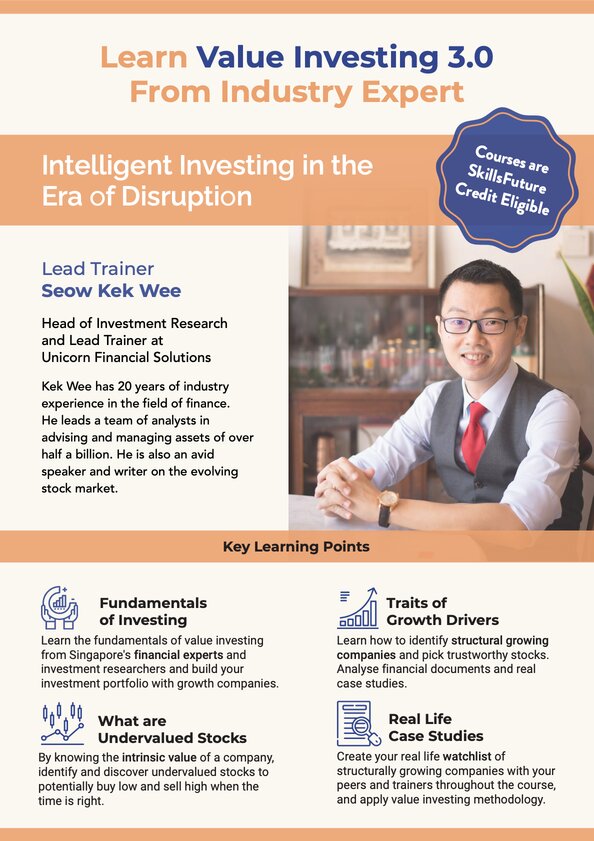 Full Fee: 

$3,000.00
Singaporeans 21 – 39 yrs old or 

PRs 21 yrs & above

: 

$642.00
Singaporeans above 40 yrs old

: 

$321.00

* Course Fee shown here represents the nett fee (excl. GST)
Intelligent Investing in the Era of Disruption
Reference No : TGS-2020508079
Course Duration : 24 hours (Online)
Funding Validity : 17 Jun 2020 – 01 Apr 2025