Beyond the hype: How 3 local NFT artists found their place in the metaverse
by Wei Ying  June 30, 2022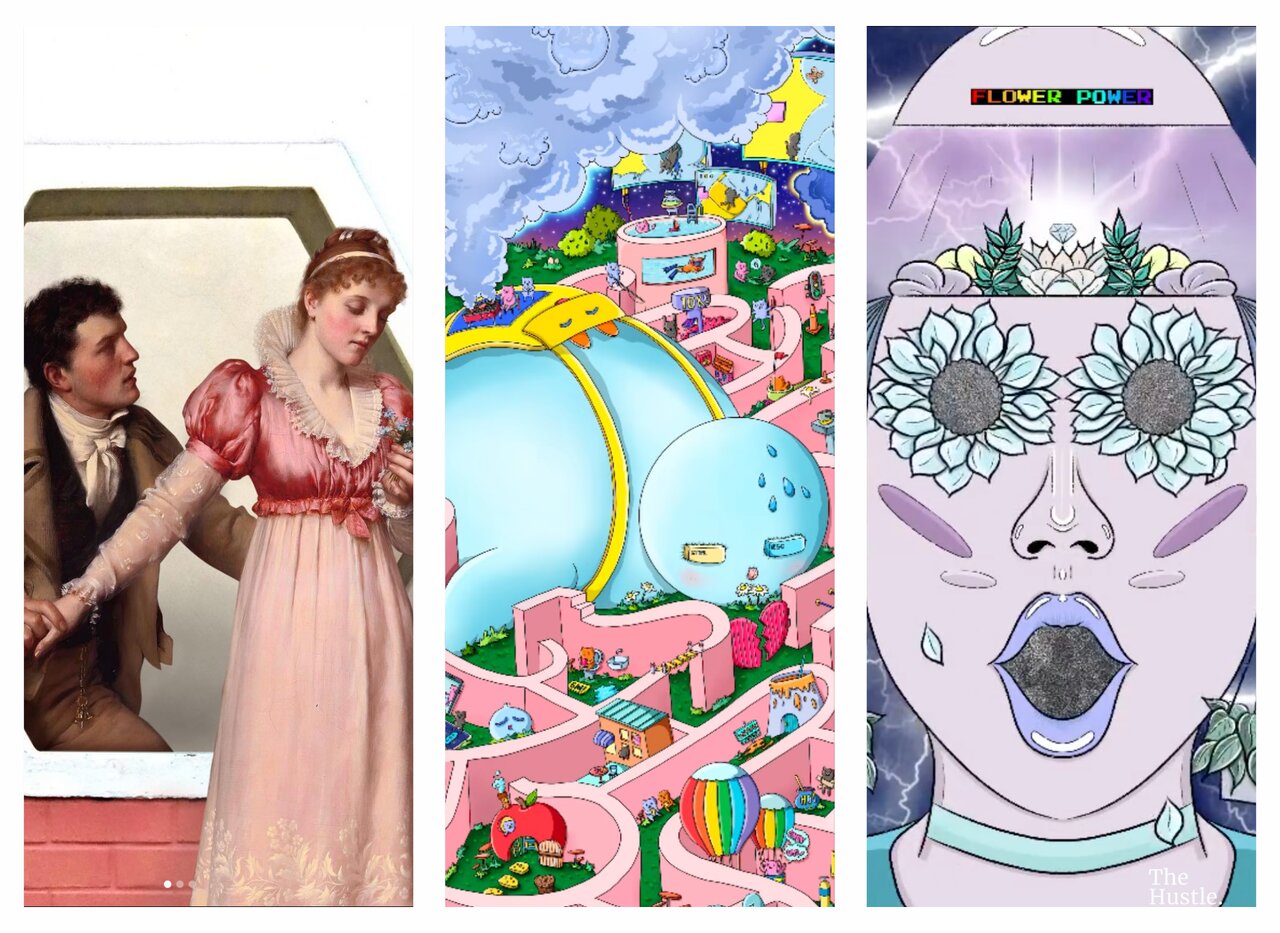 There's so much talk on how one can earn lots of money in the NFT trade, be it launching your creation or becoming an NFT investor. It certainly sounds enticing, but how do you know if you have what it takes to dabble in this space?
Do not get me wrong, I adore the idea of earning big bucks, but unfortunately, all that glitters is not gold.
Luckily for you, some guidance might be coming your way. We interviewed three local NFT artists on how NFTs had changed their lives and what it means to be an artist. Here is their story.
Ellaces, also known as Ella, is a self-taught illustrator based in Singapore. With drawing as her hobby since childhood, Ellaces often creates her art based on experiences she encounters in life. Thus, giving each of her pieces of art a meaningful backstory.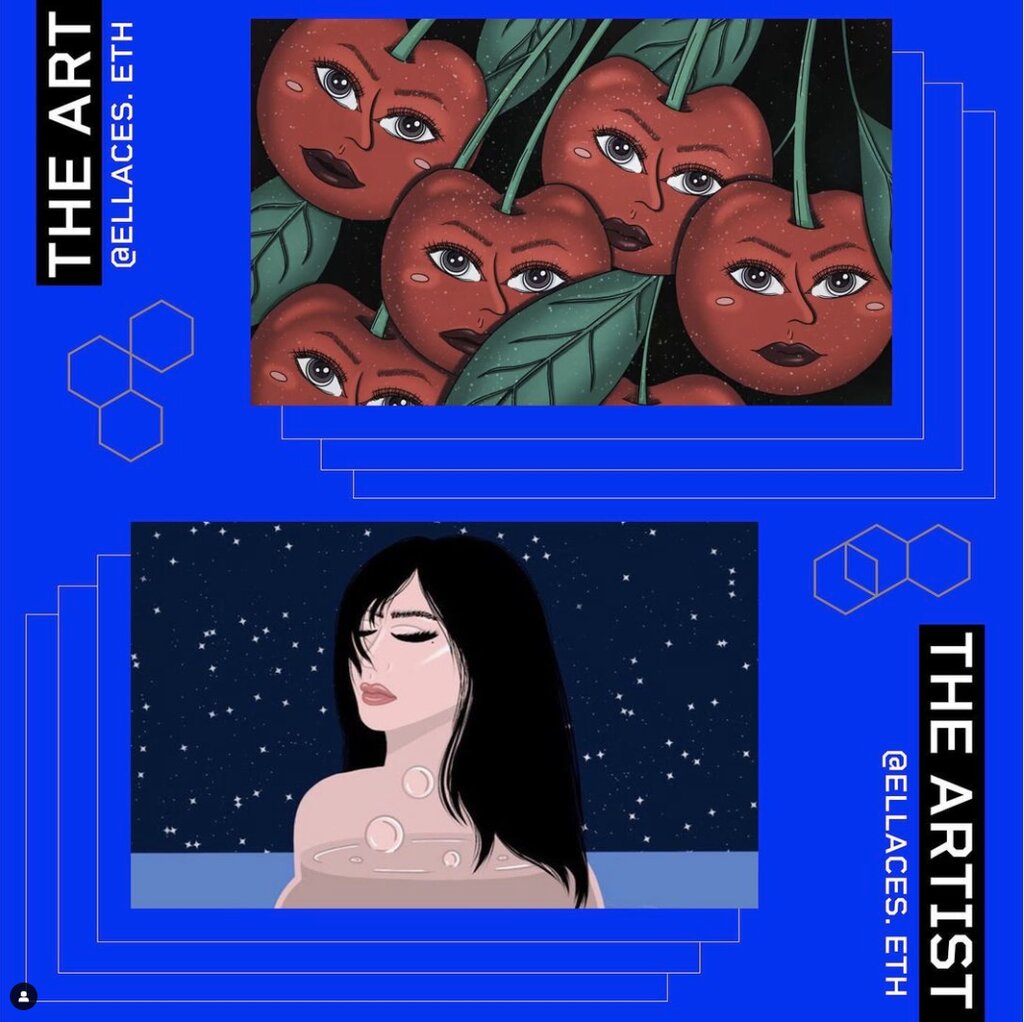 How does NFT fit in her life?
We've got a hustler here! She juggles two roles, one as a Business Development Executive in ShopDeFi and another as co-founder of a local community called SG NFT Creators, which aims to unite local NFT creators and raise awareness about NFTs in Singapore.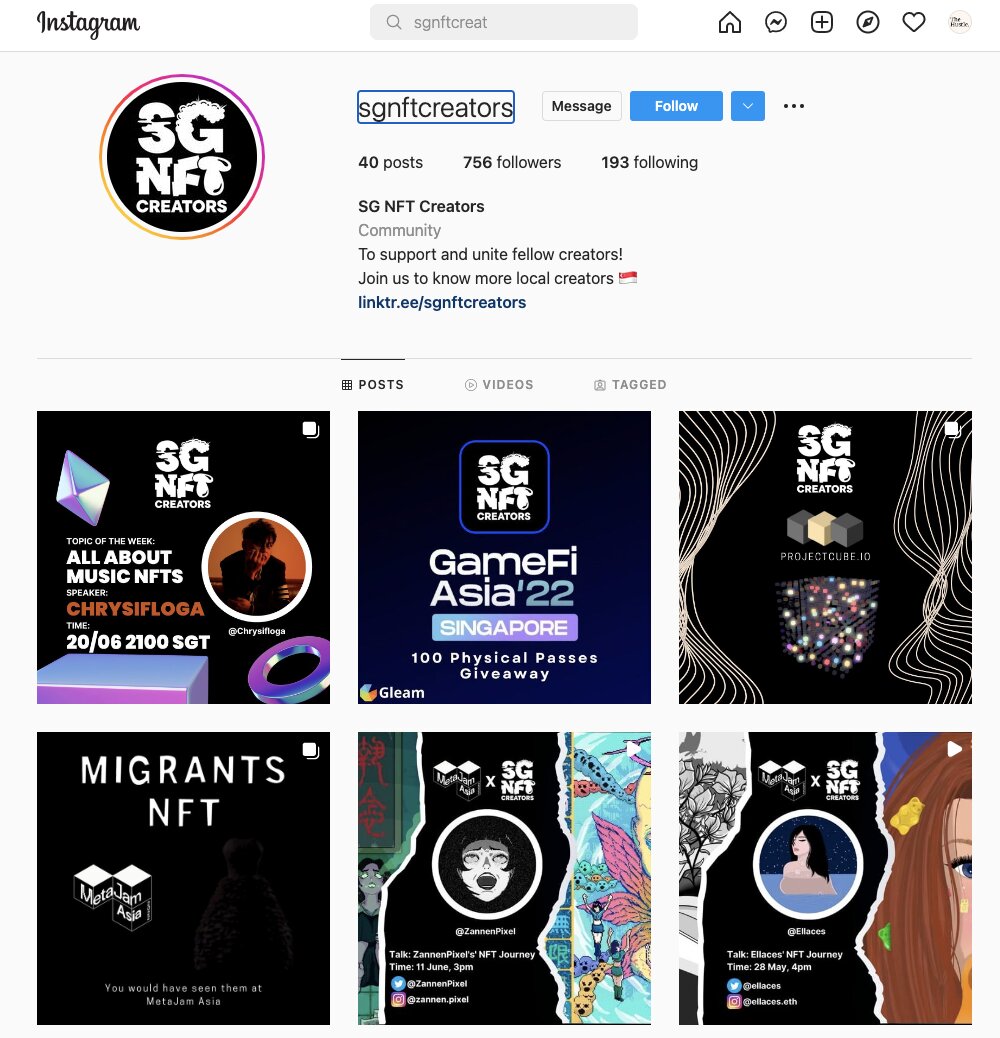 How did her life get intertwined with NFTs?
She first discovered NFTs in August 2021 while lying in a hospital bed, but fret not, she was not seriously ill or injured! Out of boredom, she entertained an idea from a friend, who was insistent that she put her talent, designing, into good use by creating NFT artworks to be traded in cryptocurrency.
For those of us who might not be as blessed as Ellaces with great illustration and design skills but still want to venture into the NFT market, our NFT Digital Art workshop might come in handy.
In December 2021, Ellaces launched her first collection on the Tezos blockchain as the transaction fees were cheaper.
I would have never imagined myself pursuing art since I studied business in university, and doing art as a career was definitely out of the question!
How has it been ever since NFTs entered her life?
Ever since Ellaces ventured into the realm of Web 3.0, her art has reached a larger audience globally in a shorter amount of time than compared in the Web 2.0 domain.
"I've learnt to market my creations better organically as consumers in Web 3 prefer interacting with NFT artists and following our content before committing to buying them. Advertising through paid ads does not work in this space."
She might be an adult, but co-running an NFT local community has made her feel like she has "grown-up" even more. Although she has more responsibilities on her shoulders, she thoroughly enjoys what she does.
What has Ellaces been up to?
Upon entering the NFT space in September 2021, Ellaces's works have been launched across multiple NFT platforms such as OpenSea, Foundation, and OBJKT. She is currently focusing on releasing her 1/1s on the first two mentioned platforms.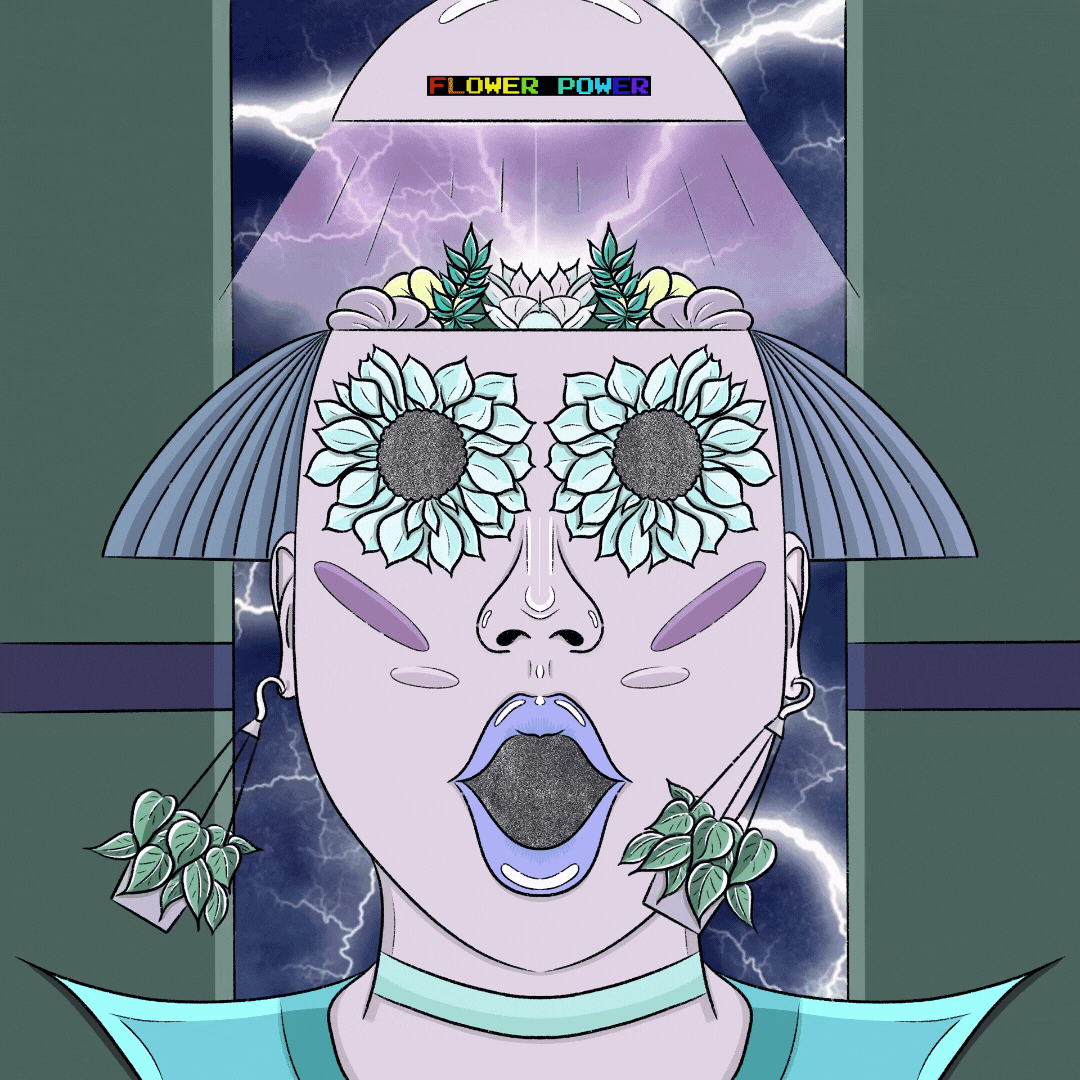 #2: The Next Most Famous Artist (TNMFA)
TNMFA is a digital artist based in Singapore, and his body of work explores different artworks and mediums while spotlighting various social issues and highlighting the beauty of everyday life. He is known for reimagining classical paintings by re-staging their protagonists in contemporary settings.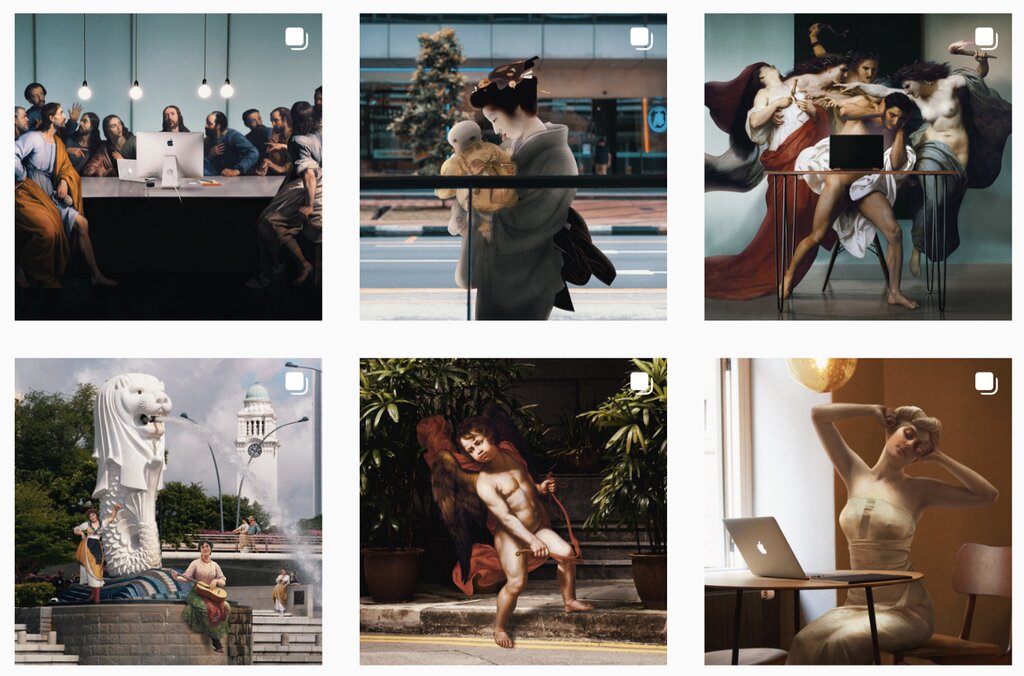 How did he stumble upon NFTs?
TMFA, an art community he is part of, first introduced him to NFTs. He then created and minted his first NFT along with other artists and creators from all over the world.
Previously, I could only rely on physical prints to sell my works but with NFTs, there is another layer of financial possibilities!
– The Next Most Famous Artist (TNMFA)
How has it been ever since NFTs entered his life?
The greatest benefit would be the increased number of possibilities of how he can sell his artworks. Previously, he could only rely on retailing physical prints, but now, with NFTs, he has another outlet to sell them.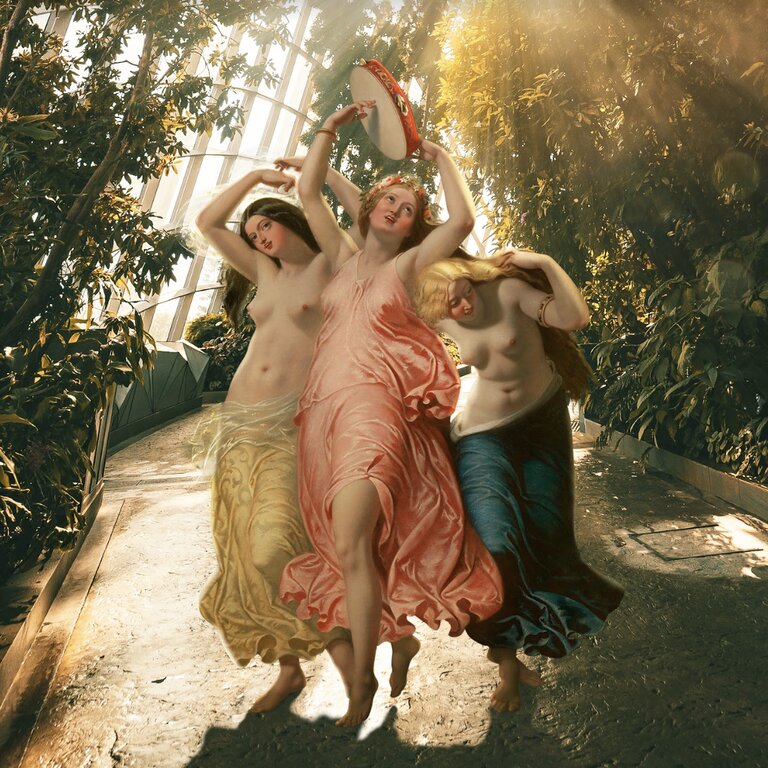 Furthermore, TNMFA also claimed that he is now more inclined to experiment as digital art has no bounds for display and consumption.
Known as Mother Hen from The Hidden Walls, she is a brand strategist and art director in a Singapore-based brand consultancy by day and creates 1/1 digital NFT art of an imaginary land called Doodverse by nightfall.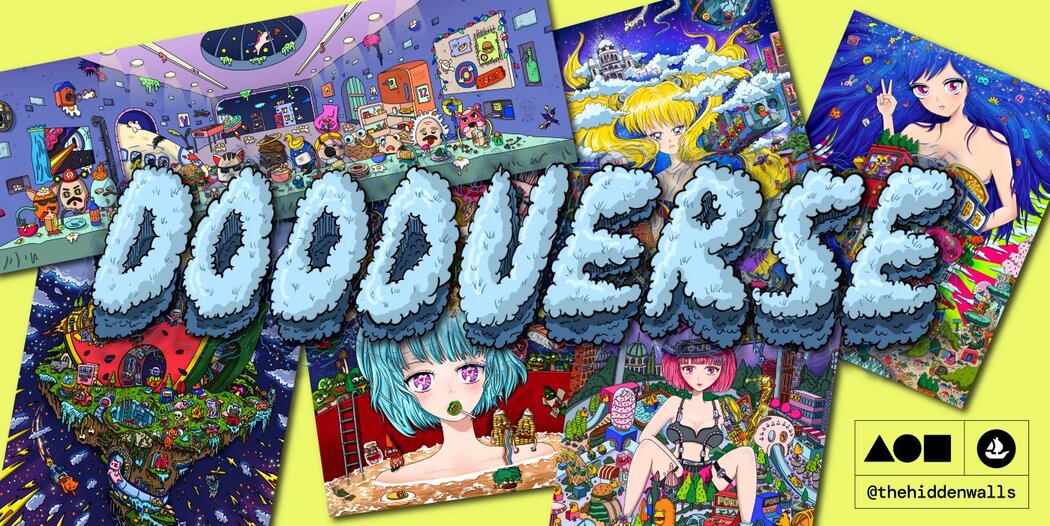 The Hidden Walls is an acknowledgement of the invisible walls (obstacles, fears, setbacks)that we all face in life. She hopes her art can tear down those walls and make your journey through life brighter.
How does NFT fit in her life?
Just like Ellaces, Mother Hen is also part of SG NFT Creator, where she holds the role of a community manager.
Her commercial works have won both local and international awards and have been showcased across publications such as Tokyo Type Directors Club, Asia Pacific Design by Sandu, and Victionary.
Now that we've seen what these talented NFT artists are capable of, the question is —
Would they recommend their Web 2.0 creator friend to join the Web 3.0 space?
Although all three artists were in consensus that they would do so, they were also quick to point out their reservations. Firstly, there is no guarantee that all creators would make it in Web 3.0 as everyone is built differently. Some might thrive in Web 2.0, while others might be better off in 3.0.
"Hype should not be what a creator aims for."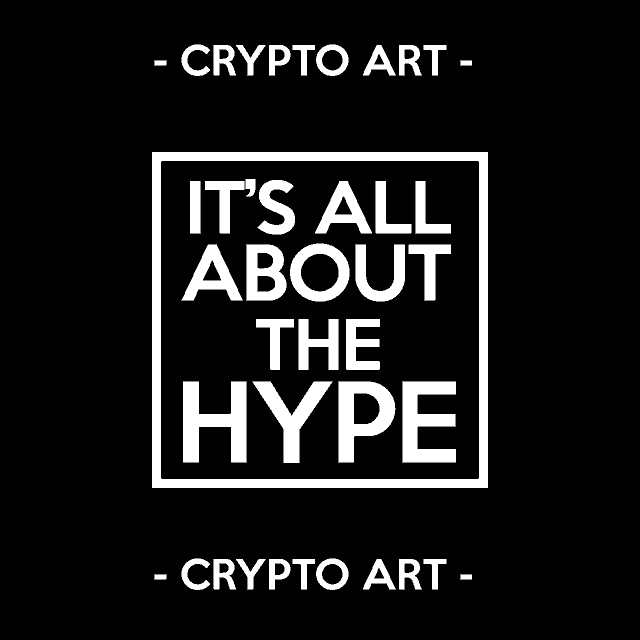 Now, this is new to me as I always thought that one has to hit that sweet spot of having created a hyped-up NFT for an NFT to sell.
Some advice from the artists would be not to jump on the bandwagon just because you want to follow trends as they die as fast as they gained their hype. Instead, one should try to cultivate their own artistic perspective and identity before blending in with the tastes and preferences of the masses.
Next steps to take to kickstart your NFT journey!
If you're feeling inspired, all thanks to Ellaces, TNMFA, and Mother Hen, and would like to see what Web 3.0 is all about, ShopDeFi should be your first stop.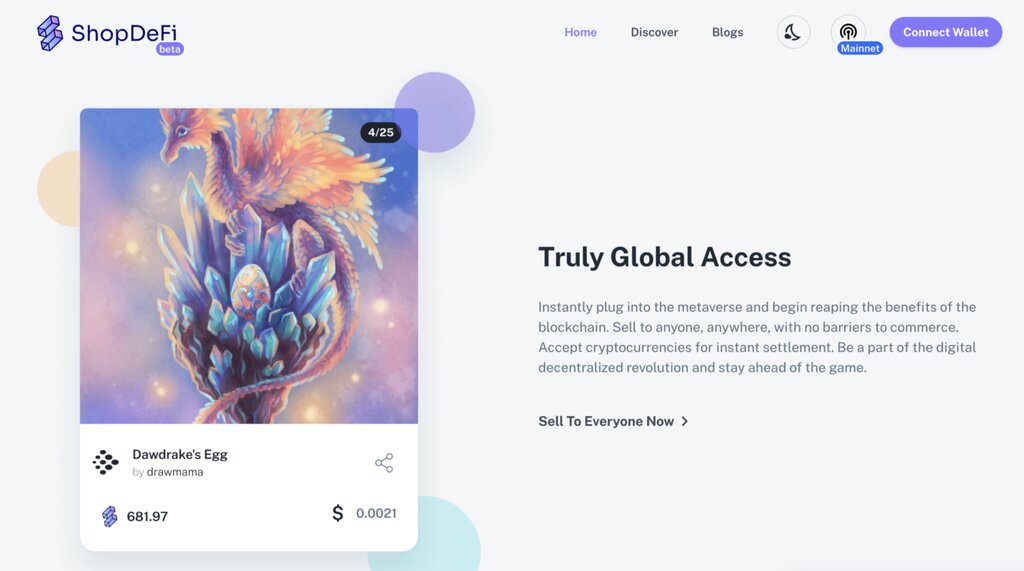 As a newbie, one might be unfamiliar with the processes and terminologies in the NFT space. Fortunately, using just an email address, phone number, or Facebook, accounts on ShopDeFi can be easily created. So bid goodbye to concepts such as MetaMask and Coinbase, which might be confusing to newcomers!
Some of their best features include having complete control over your site's appearance, and you can claim your free ShopDeFi domain name to link your site with. The best part about it? It will cost you absolutely nothing to set up your store.
You might start selling NFTs on ShopDeFi, but why stop there! Their Web 3.0 store builder is your oyster. Once you got your branding down and have an established reputation in the NFT market, perhaps you could consider retailing merchandise too?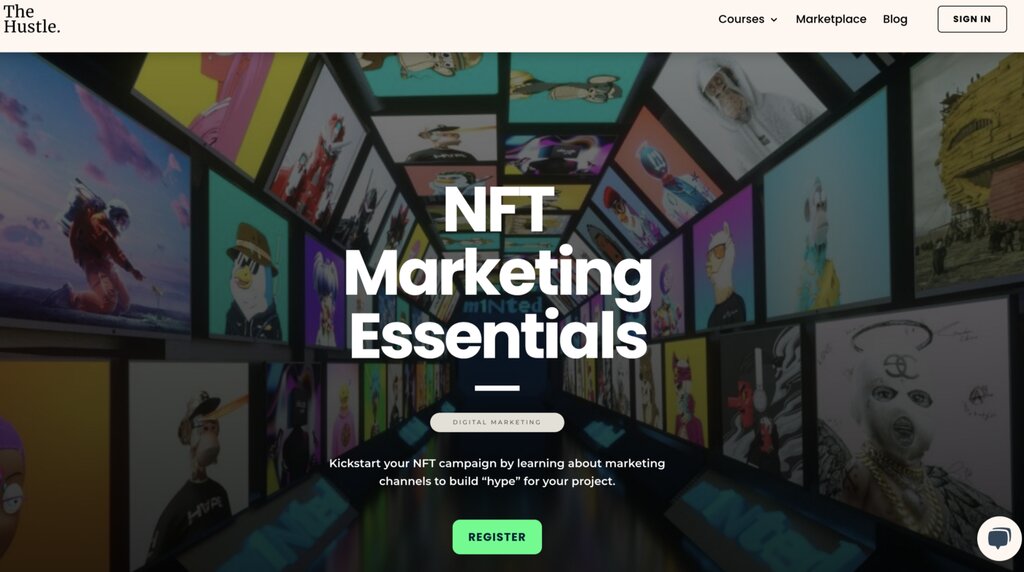 If you are ever in need of some marketing tips, our NFT Marketing Essentials workshop would be your cup of tea. At Hustle, we're launching our first run of this workshop in July, so be sure to register your interest early as slots are limited!
Indeed, no one will be able to tell you when is the right time to venture into the NFT space or foresee all accompanying risks. Despite it all, if you love doing what you do, just like these three accomplished artists, you must understand what is unique about you, your art, and your experience so that you can value add to the NFT blockchain art realm.
Here's to a meaningful NFT creation journey for everyone!