Mobile Videography Tips For Cinematic Shots
by Wei Ying  April 21, 2022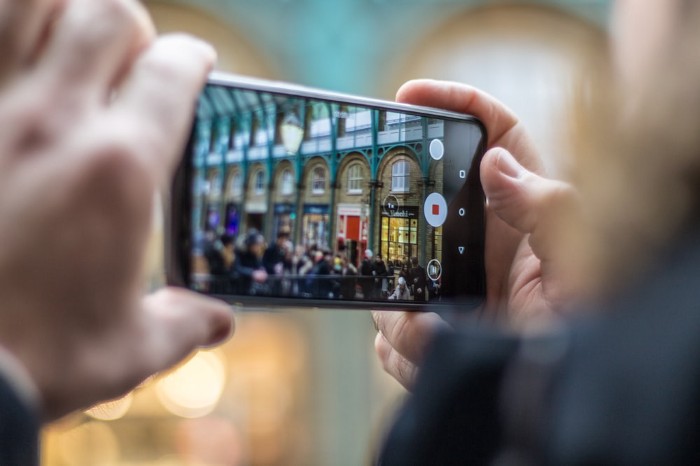 For many of us, it is safe to say that we might never achieve the cinematography that Roger Deakins produces in his films, such as Skyfall and Blade Runner 2049.
Instead, how about something a little more accessible for us, perhaps mobile videography? With practice and tips from us, mobile video production will be a whole easier.
Mobile videography is essentially shooting video footage using mobile phones instead of professional cameras.
Tip #1: Look for examples
The most important part of your mobile videography kit is understanding your angles! What you think might work in your head might not work out so well in real life.
So, the best way to figure it out is to watch videos on YouTube to figure out what is it about those videos you like. Make notes from them, and you have got yourself some starting points and great angles.
The play button is the most compelling call-to-action on the web.
– MICHAEL LITT (Co-Founder. and CEO of Vidyard)
If you are on a time crunch or just simply dying to deep dive into nailing mobile videography, check out our Mobile Videography workshop led by our team of expert trainers.
Tip #2: Tweak according to scenarios
There is a reason why people hire specialised wedding videographers for their big day instead of turning to their third cousin, who occasionally dabbles in the pool of said videography.
Unfortunately, when it comes to event videography, there is no one size fits all approach. A professional would have to tweak according to circumstances.
With summer around the corner and the recent lifting of COVID restrictions for Sentosa, beach videography might be highly relevant to you.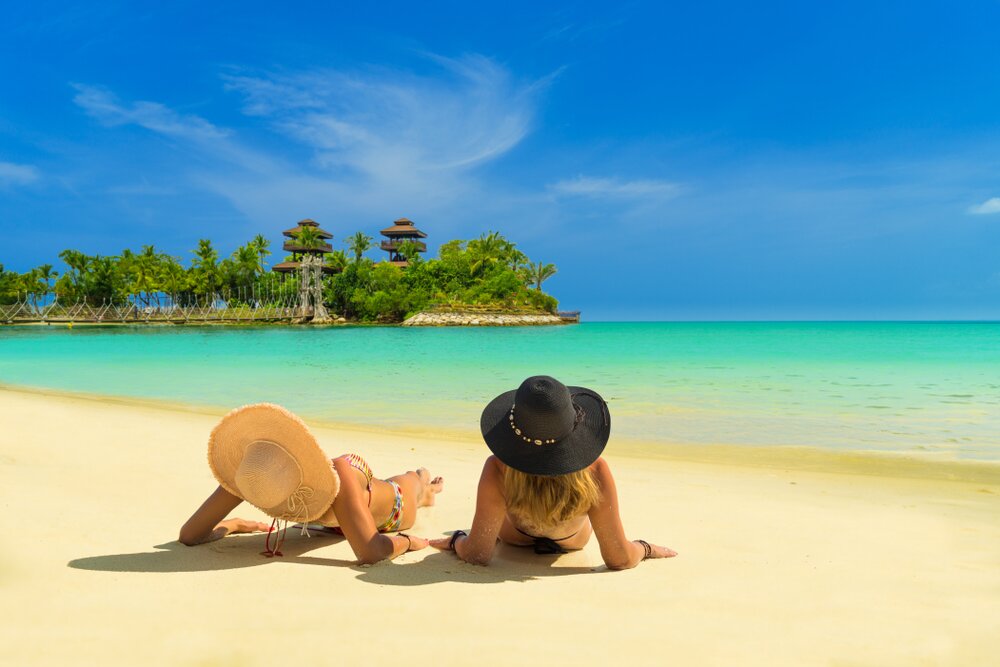 Although there will not be towering waves to add excitement to your videos, you can still liven up your videos by following this mobile trick —
Go low and bring your camera to the ground such that you fill the lower third of the frame. The more ocean you have captured in that frame, the more movement and depth you will be creating.
If you are considering making a marketing video for your new product launch or campaign, check out our Why Videos Make Good Marketing to help you decide.
Tip #3: Try video editing apps
Of course, after securing your footage, it is now time to piece them together to create your very own cinematic video.
There are tons of great mobile videography editing apps available, such as CapCut, LumaFusion, Wondershare Filmora, and InShot. All to create professional-looking videos.
But our pick has got to be CapCut! Our trainers swear by it, and you will get to learn to use it in our workshop.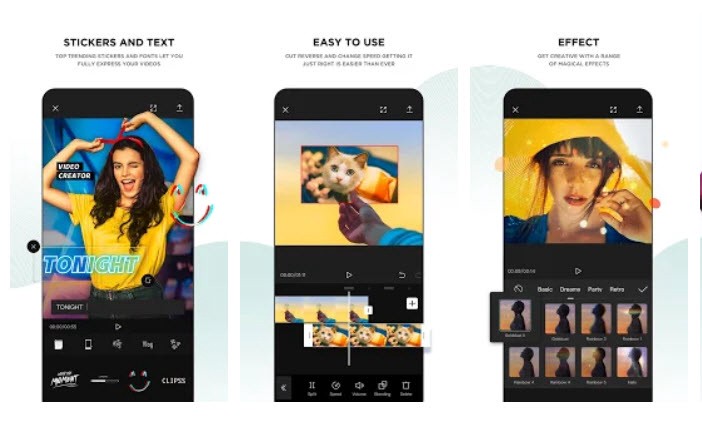 CapCut ranks first among free IOS apps in 33 countries and ninth on Google Play in the States.
With CapCut, you can export 720P HD without sacrificing quality at all. Expect a straightforward interface that supports effects, overlays, lane changes, theme music, textures, and an array of editing features.
Furthermore, it is the only camera app to offer moving fluorescent 3D filters. It is no surprise that CapCut is such a hit among TikTokers! Fun fact, CapCut was created by TikTok owner, ByteDance, to support mobile video editing for TikTok.
If you are keen to discover more about creating videos for TikTok, check out our TikTok Marketing workshop.
Tip #4: Focus and make it sharp
We cannot emphasise this enough, but the perfect focus is imperative for cinematic mobile videography.
During sunsets and dusk, where light is scarce, refrain from using auto-focus on your phone.
Instead, use manual focus so that there will be an absence of a soft shot in your footage. Try mobile apps for complete manual control, such as A Better Camera and ProShot.
If you want to learn more about similar tips and tricks, check out our Mobile Photography workshop.
Tip #5: Time to accessorise
Most of us are quick to differentiate between a professionally shot video and one done by an amateur. How? Based on its stability. Amateurs will be taking blurry and motion sickness-inducing ones due to shaky hands. Yikes.
The solution to this is easy. Try investing in a tripod or gimbal. But if you do not have any equipment with you, use both hands to hold your phone or rest it against flat surfaces.
Indeed, shooting using mobile phones might simplify many things but do not rush through things and take your time to capture great raw footage. After all, no amount of editing could save the day if you are working on subpar footage.
If you would like to try your hand out with the gimbals, check out our Mobile Videography workshop for an immersive and fun-filled experience!
The Hustle SG is a one-stop platform that champions the side hustle culture while offering skills-based workshops as we believe that upskilling is necessary to remain relevant.