Side Hustler In Singapore: Rhythm Cycling Instructor At Absolute Cycle
by Wei Ying  March 8, 2022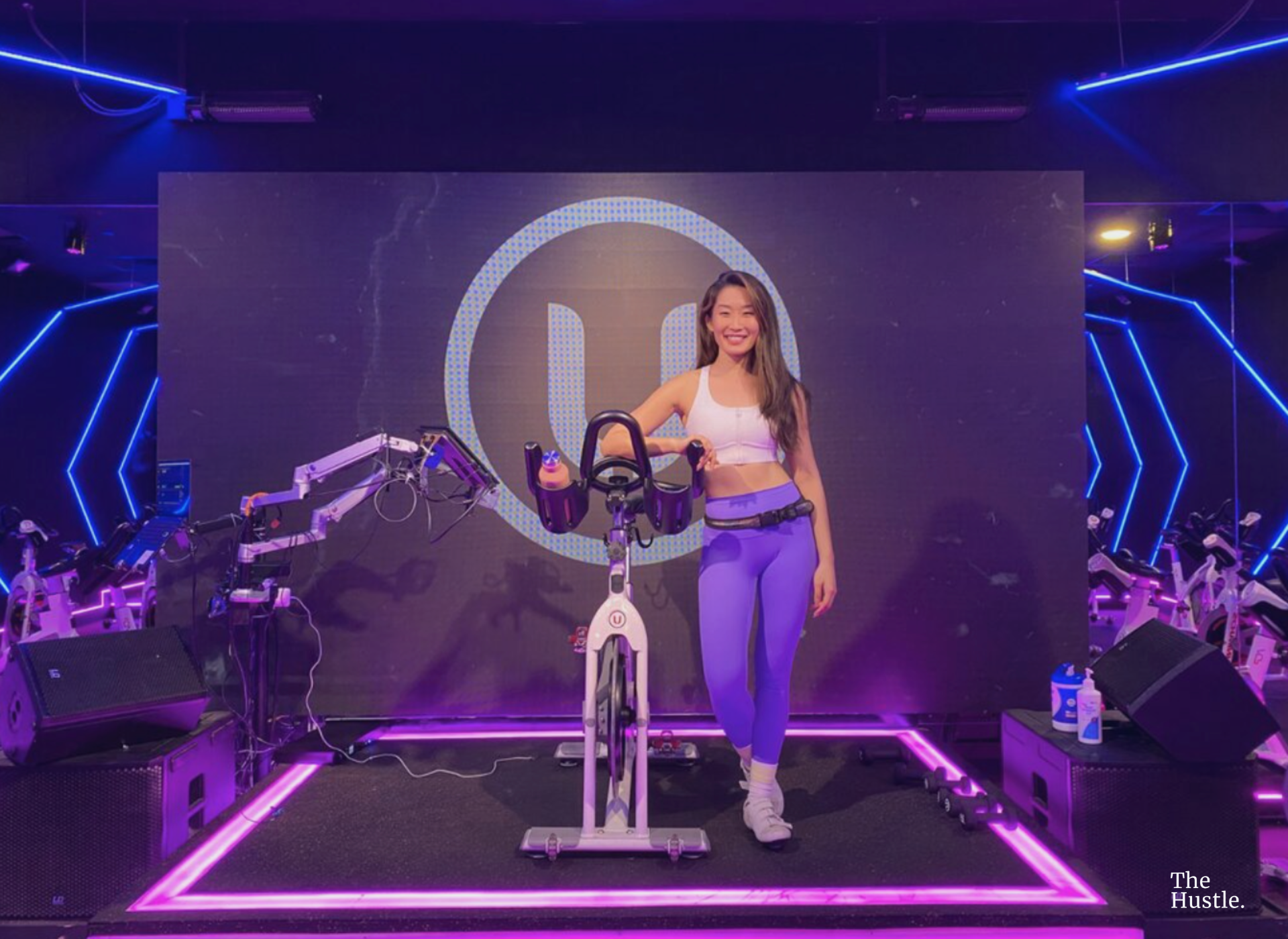 "Rhythm cycling was a beautiful accident."
There seems to be something about local media personalities and their penchant for teaching fitness classes. Is it their voice, energy or charm that makes them the perfect people to lead such classes? Having attended a trampoline class led by one such instructor before, I would say probably yes to all of the above.
However, there is one obvious similarity. Juggling many different jobs at a go seems to be a commonality. Charmian Tan, a local media personality, previously a radio DJ at 987FM, and now a rhythm cycling instructor at Absolute Cycle, is no different.
What would you consider your main hustle to be?

Charmian: It would have to be acting. I do have a manager, who supports me on this journey. She helps me secure auditions and hosting  gigs. There is a saying in the acting industry that, "You are unemployed until you are employed.". Therefore, the jumping from audition to audition, the in-between, the waiting for the next job are the biggest hustle of acting.
How many jobs are you juggling at the moment?
Charmian: 4! Besides being a rhythm cycling instructor, I also do acting and hosting. I also have a podcast — The Feels, my pet project. 
When did you start side hustling as a rhythm cycling instructor and why?
*With a satisfied and gleeful grin*
Charmian: Honestly, rhythm cycling was a beautiful accident that occurred in 2019. I was still doing radio at that time and was looking for a new sport. I received an invitation to try a rhythm cycling class when Absolute Cycle first opened at Downtown Gallery, and I went for it.
The funny thing is, I remembered hating my first class because it was so tough! Despite that, there was just something about keeping up and getting better with every session that got me hooked.
At some point, I became friends with the rhythm cycling instructors there, who encouraged me to audition for an instructor role. I did just that, and so here we are!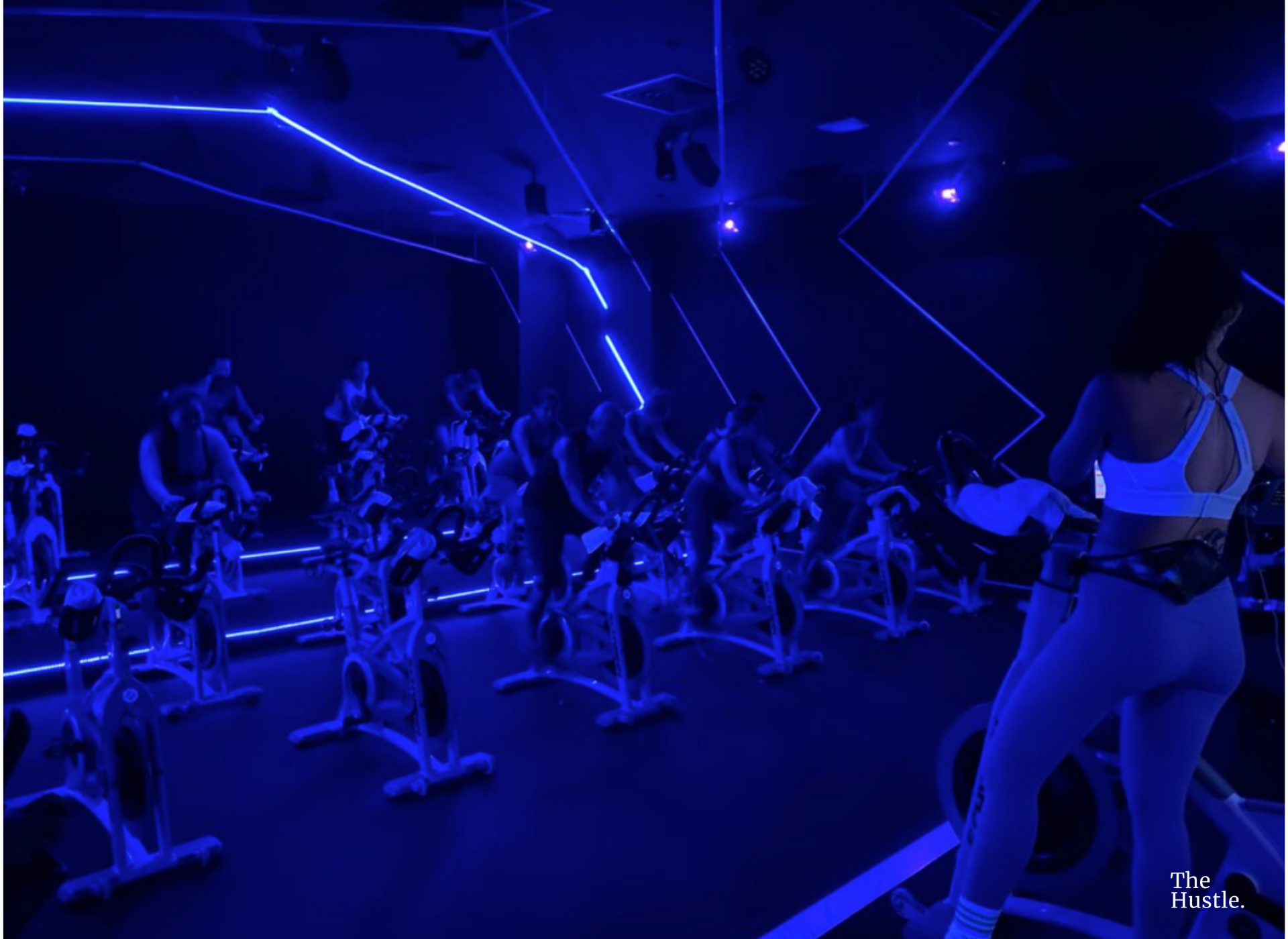 What do you like about rhythm cycling and teaching it?
Charmian: It has got to be the community! I was a rider before, and I believe nobody starts out knowing rhythm cycling 101, nailing every move and being in sync with the rhythm. As an instructor, I get to witness the growth of my students and be part of their journey. That is the beauty of it.
Rhythm cycling is just the one thing that has stayed with me because I feel invested in my riders' physical and mental journey, and I like that.
Rhythm cycling is not just a physical workout, it is very much a mental and emotional exercise.
What does your day to day look like?
Charmian: I do not have a fixed routine. Every day in my life looks pretty different. There are days when I solely teach two to three rhythm cycling classes, which takes up a lot of my energy. I teach about 8–10 classes a week. On other days, I will have to wake up super early for a hosting gig, then have a break during the day before coming back to teach rhythm cycling at night.
In addition, I also set aside days to create content for my podcast. If I am in production for a TV series, for example, the hours can be rather long. When that happens, I do not get to teach as much.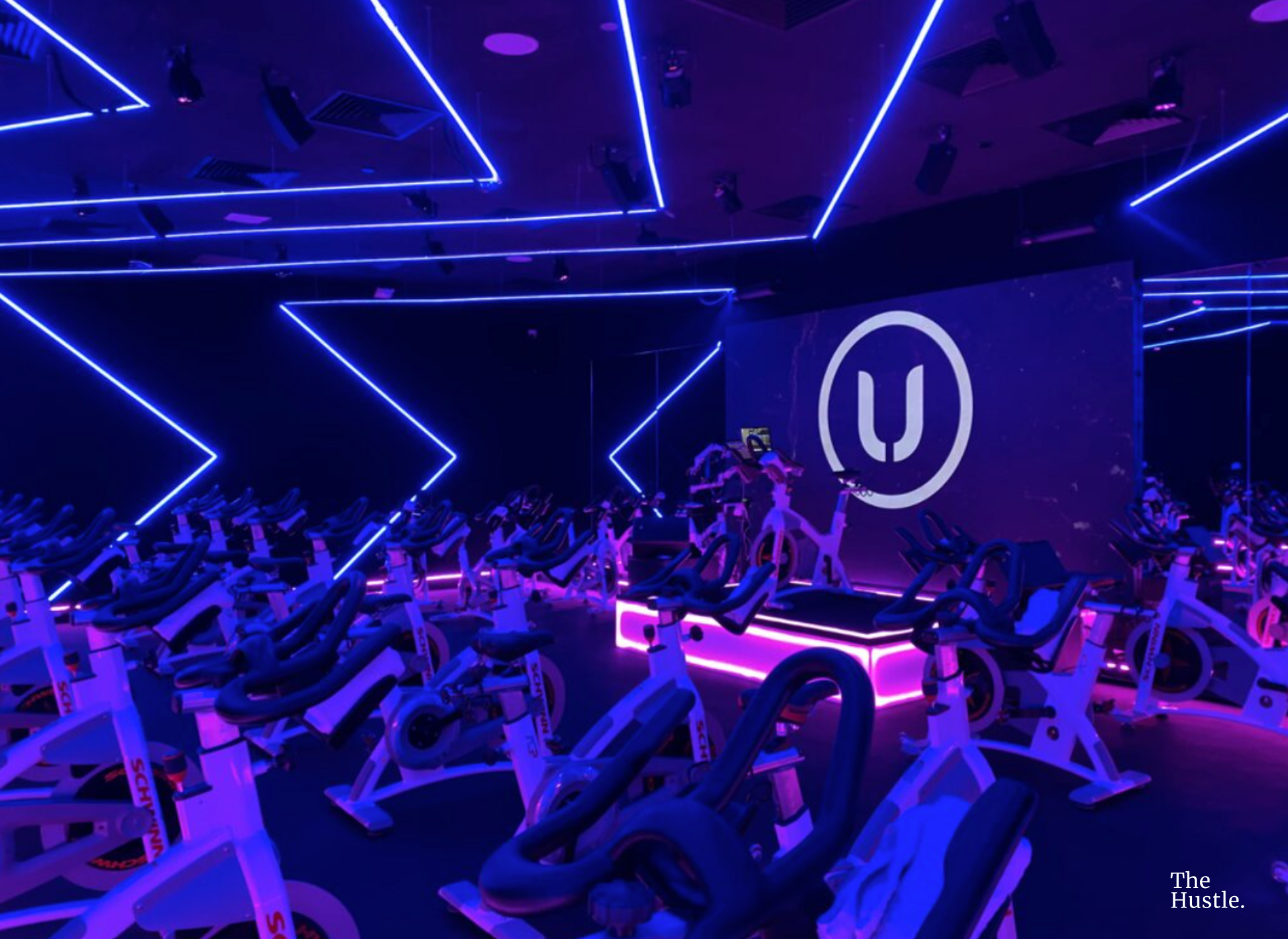 Every day looks different and that is one of my favourite things about hustling.
How do you strike a balance between your multiple jobs alongside teaching rhythm cycling?
Charmian: Having so many things on my plate keeps me on my toes. Furthermore, I will also never be doing one thing for too long a period, which keeps me on my A-game. I am someone who enjoys a bit of a volatile lifestyle! One must enjoy the lifestyle to lead one.
In your classes, do you get comments such as, "You sound familiar?"
Charmian: I do get that comment a lot! It surprises me because my students will ask me, "Are you Charmian from the radio?" Whenever this happens, I will always feel warm and fuzzy on the inside. It means that they used to listen to my show.*inserts puppy dog eyes emoji*
Furthermore, it also makes me feel good to know that I made an impact when I was doing radio. Even though I am no longer doing radio, I am glad that I can still connect with my listeners in other ways, and rhythm cycling is one of them.
"You have to be your biggest cheerleader in life."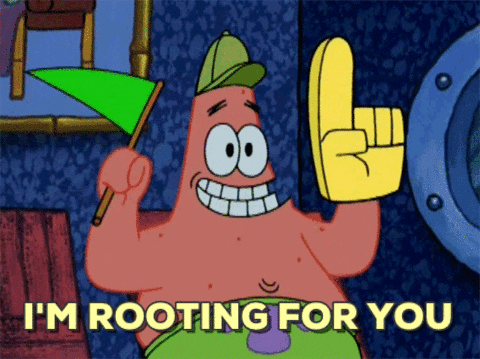 What are some challenges you face as a rhythm cycling instructor?
Charmian: On days that I might not be in the mood, I would still have to keep my energy level up, as there are still occupational obligations to give parts of myself as a rhythm cycling instructor. All of this takes practice and time to build up.
You have to be your biggest cheerleader in life. Everyone has "off" days, but when that happens, you sometimes just need to compartmentalise and step up to the plate. I also trust that no matter what I give today, my riders will meet me there.
Some people feel that "Rhythm cycling is not that hard, it is just sitting on a bike." What are your thoughts on this?
Charmian was in disbelief but gamely laughed before replying,
Charmian: Well, they should try a class out for themselves, and they will realise that you do not sit down a lot! If you come to rhythm cycling class with the right mindset, you will do just fine, even as a beginner.
It might be hard at the start, but it is because your body is learning something new, and working out on a higher level.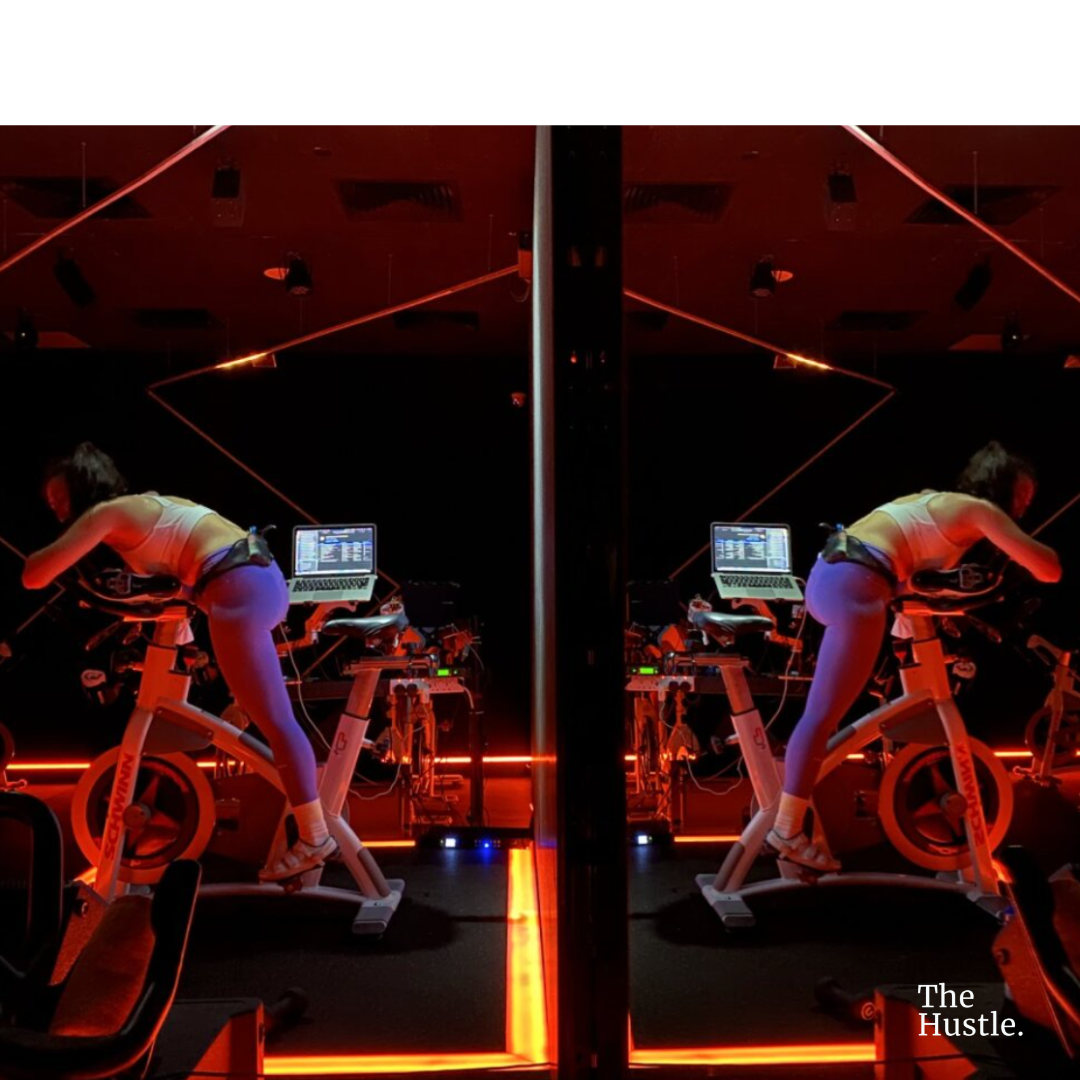 Aside from rhythm cycling, do you engage in other workouts to keep fit?

Charmian: I try to. However, with the number of things I have on hand, sometimes the best workout is giving myself rest. In the past, I used to be a little ashamed of that. Cross-training is highly effective for any fitness instructor. Thus, I will drag myself out for it when I have the time because I know the benefits that I can reap from it.
But sometimes, you just got to be real and ask if your body will thank you for some rest?
Out of all the rhythm cycling studios, why did you choose to teach at Absolute Cycle?
Charmian: It goes back to the community, both instructors and riders that pushed me to audition in the first place. I cannot imagine teaching at any other studio because of the kind of relationship that I have with Absolute Cycle.
I am grateful for the time invested and energy dedicated to training instructors at Absolute Cycle; I believe that is something we do well. Without the training, I would not have made it this far.
As a hustler, confidence is so important because there will be times when you second guess yourself but if you are confident in your abilities, then that's all that matters.
What do you think are the key traits that a rhythm cycling instructor should possess?
Charmian: Confidence! Everything else, such as stamina and strength, can be nurtured with practice, but no one can be confident for you.
How I portray myself in class is what my riders will take from me. Hence, if I am confident and present in front of my riders, they will too, show up for themselves. I want to be an inspiration for them.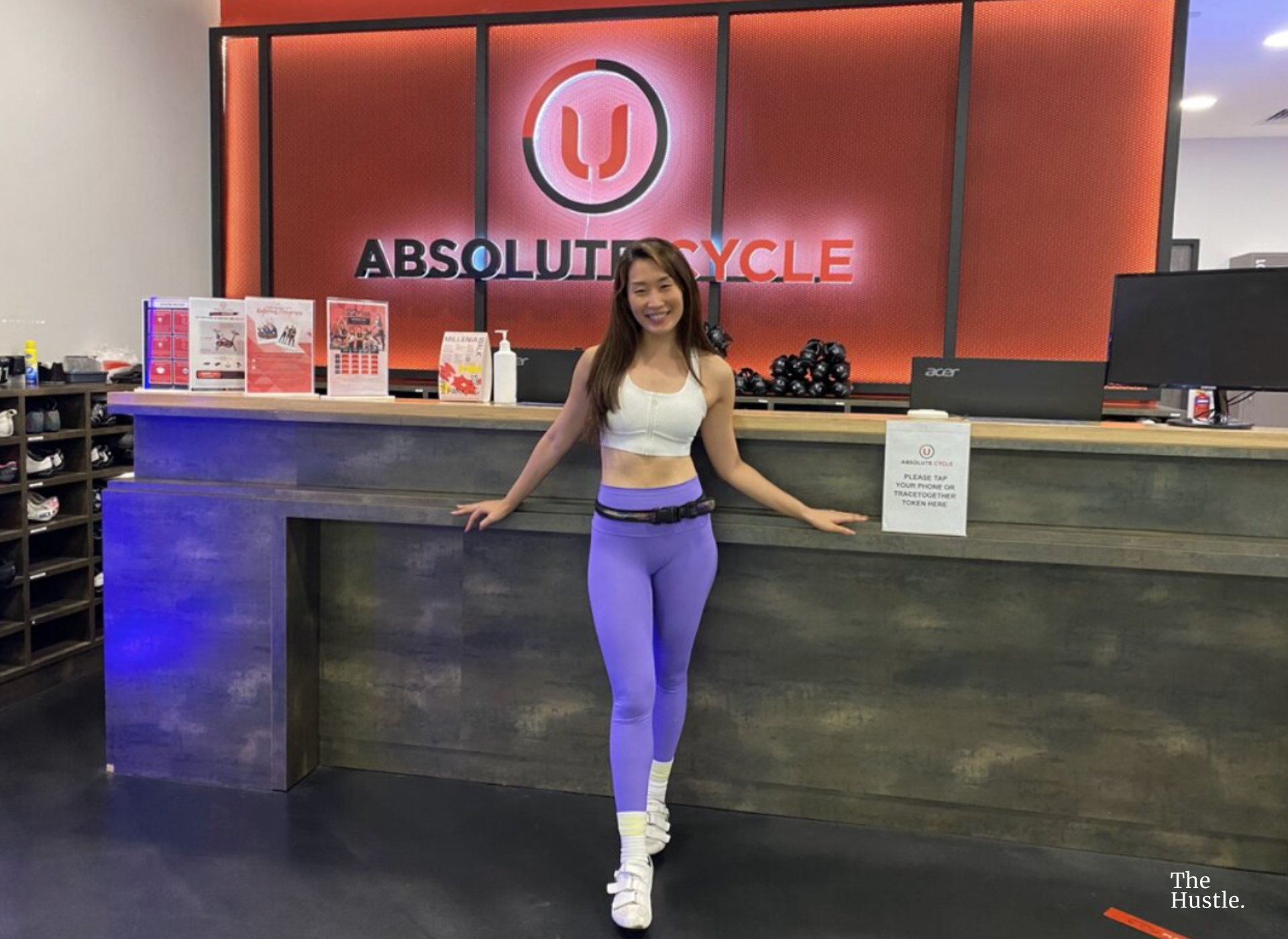 I was getting all the right kind of feels from the ever bubbly Charmian. Ultimately, I had learnt that rest is not for the weak. Contrary to popular belief of the toxic hustle culture, The Hustle strives to enable individuals to chase their passion with the right skillsets at their own speed.
Despite juggling several roles, Charmian embraces rest like a true respectable hustler. It is something that we should all emulate.
If you would like to discover more inspiring stories about side hustlers in Singapore, here is one on Jia Hui, an arowana breeder.