Infographics Design Masterclass
Storytelling and Public Speaking SkillsFuture WSQ.
Learn the fundamentals of effective information design skills and learn to design visually stunning infographics.
Infographics help to transform your data into a story for your audience to easily understand. In the world of decreasing attention span and increasing demand for visually-engaging content, infographic and their application have become in-demand by most audiences.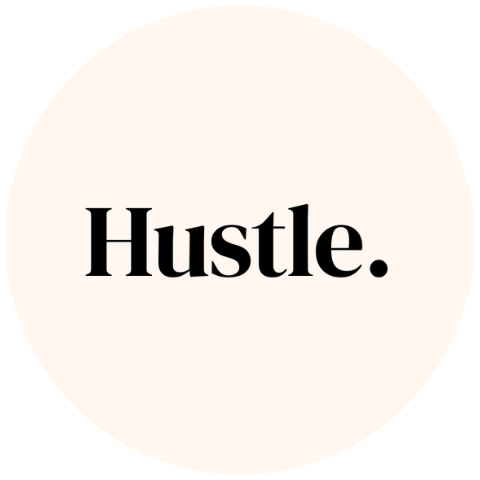 Workshop Application Form
A friendly person from our team will be in touch with you shortly!
Infographics Design Masterclass SkillsFuture WSQ.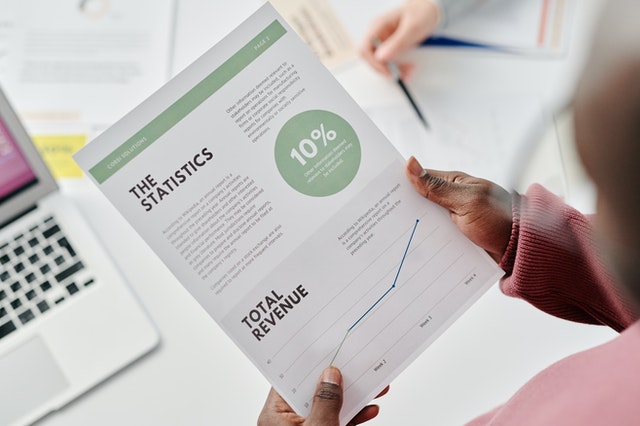 Workshop Outcome
What will I learn?
Learn and understand what is information design

Identify basic design elements of an effective infographic
Prepare content for presentations in a functional and aesthetically pleasant manner
Gather feedback on infographics through closed-loop communication
This course aims to equip students with practical insights into the presentation and transmission of information to be conveyed in the form of a well-designed and impactful infographic.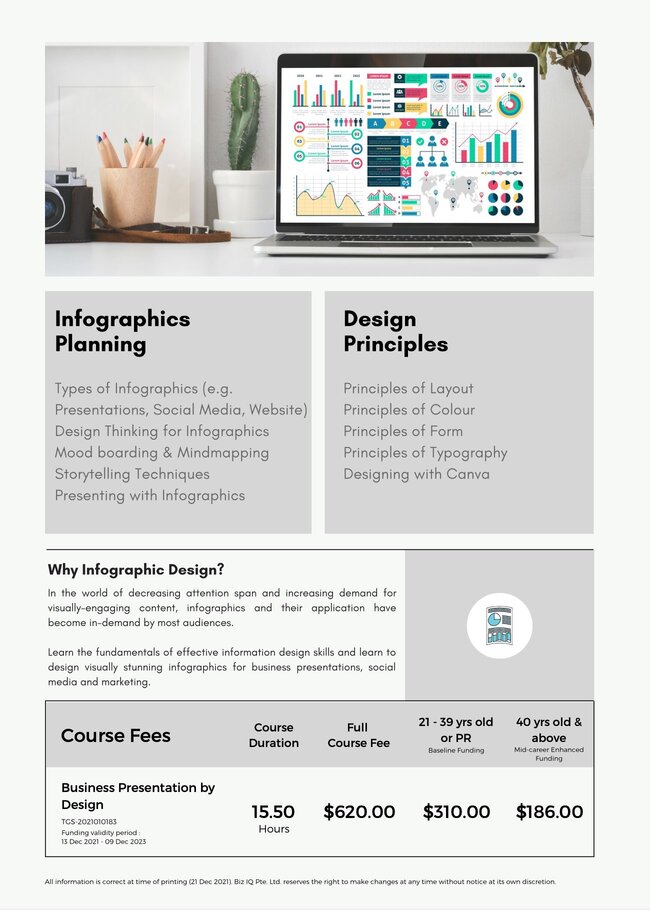 Full Fee:
$620.00
Singaporeans 21 – 39 yrs old or PRs 21 yrs & above: $310.00
Singaporeans above 40 yrs old: $186.00
* Course Fee shown here represents the nett fee (excl. GST)
Business Presentation by Design
Reference No : TGS-2021010183
Course Duration: 15.50 hours (In-Class)
Funding Validity : 13 Dec 2021 – 09 Dec 2023