Here are just a couple of things we're proud of.
We know that traditional classes can tend to be dull and boring.
At Hustle, we believe that learning should be a wild and wacky adventure!
Which is why we're taking a fresh and unconventional approach to education
From informative radio talks to event settings, check out some of our features and memorable events in our timeline.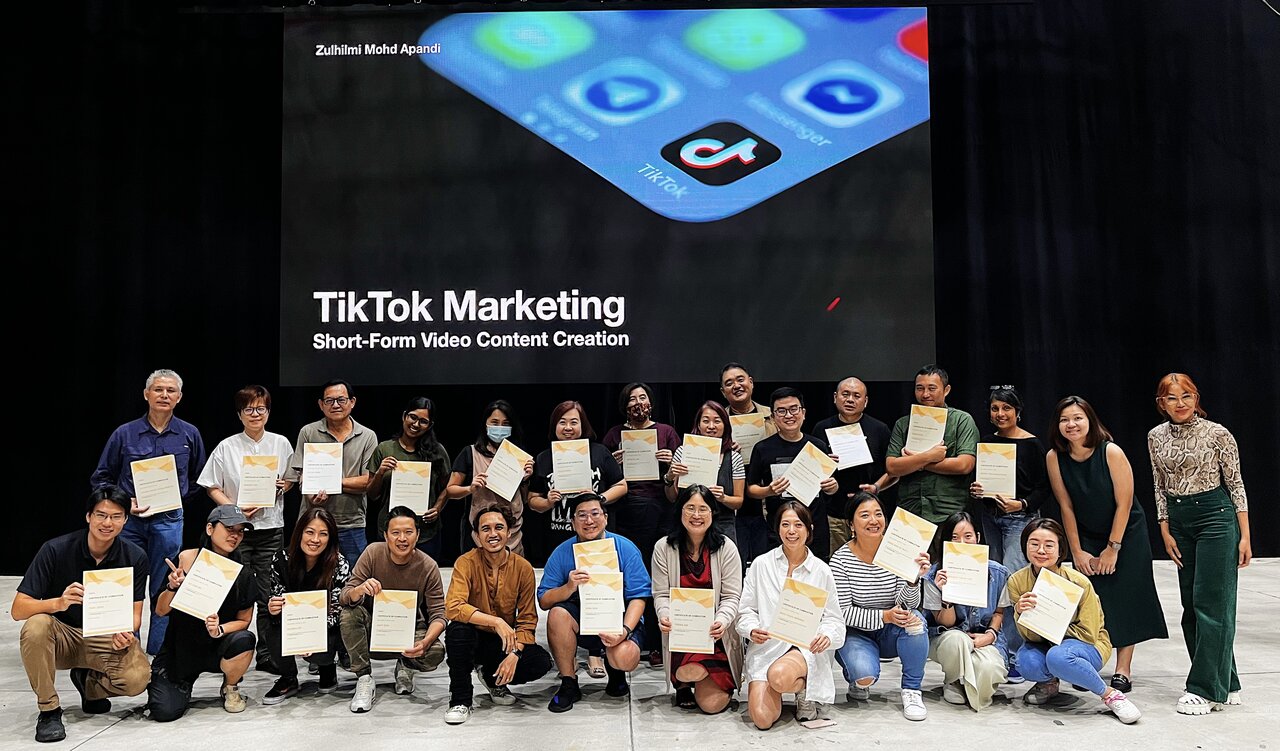 TikTok Marketing with So Drama! Entertainment
Hustle had the privilege to conduct a TikTok Marketing workshop for the employees of So Drama! Entertainment, a Singapore media company owned by the SAFRA National Service Association. Radio stations 88.3JIA and Power 98, Music & Drama Company, and PIONEER are the four established brands under their portfolio.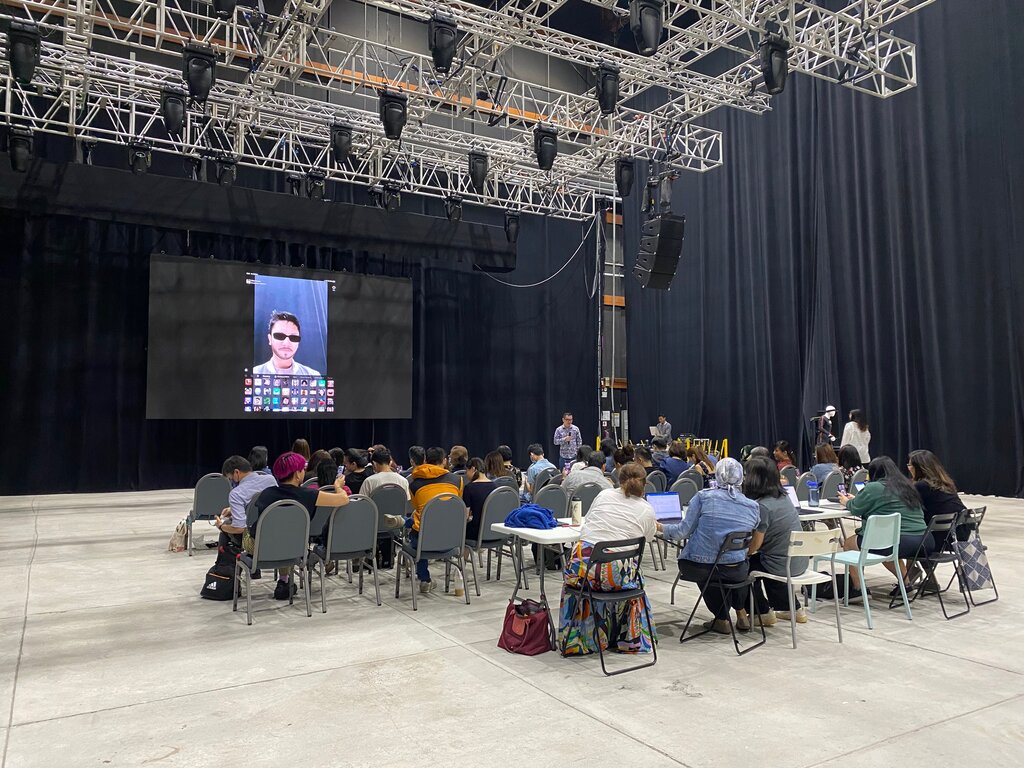 In this specially curated corporate one-day TikTok Marketing workshop, trainers Lawrens and Syed took the lead and adopted a hands-on approach to ensure that the required knowledge and skills would be shared in the most digestible and fun manner!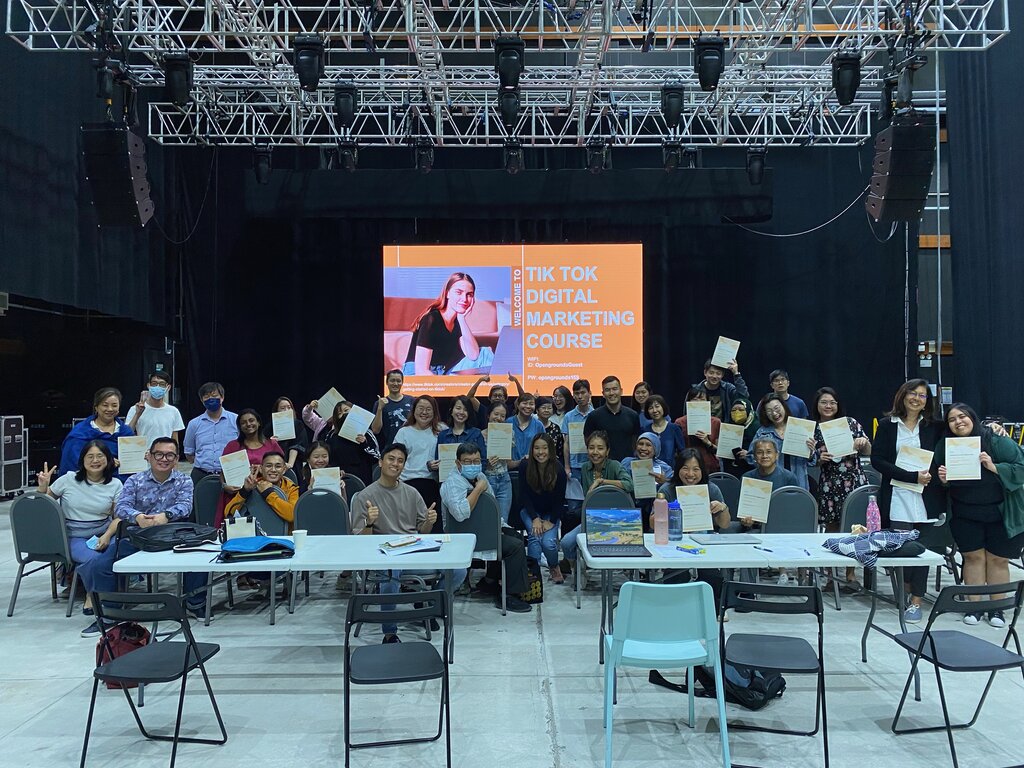 DJs Joanna from Power 98FM and Jimmy Koh from 88.3 Jia FM were also among the attendees that signed up for our beginner-friendly workshop. Throughout the session, participants were taught how to harness the in-built functions that TikTok offers to achieve their marketing goals and objectives, how to utilise the various tools to create engaging video content, what to include in their content calendar, and more.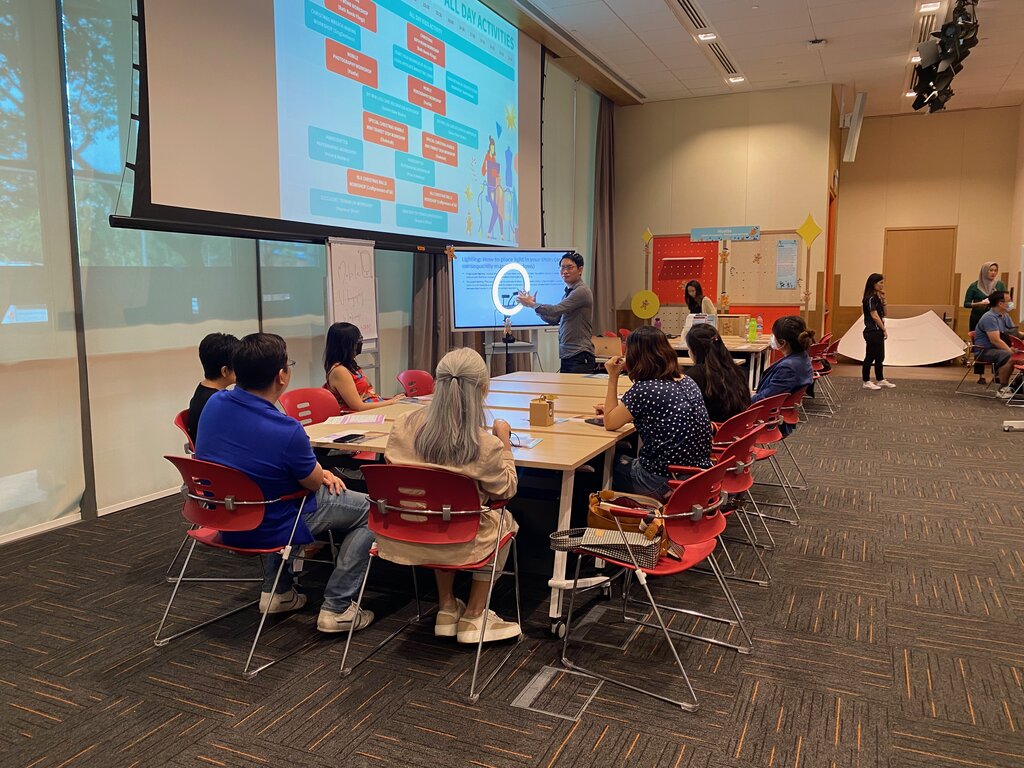 Christmas Skills Bazaar by SkillsFuture 
In conjunction with Christmas 2022, LLI held a Christmas Skills Bazaar at their campus at Paya Lebar, where local enterprises were invited to set up stalls and host workshops. Aligned with LLI's goal of providing in-demand skills training and professional upgrading programmes, the event's focus was to highlight enterprises that value skills and provide a platform for them to share their stories on how skills have led them to their current businesses.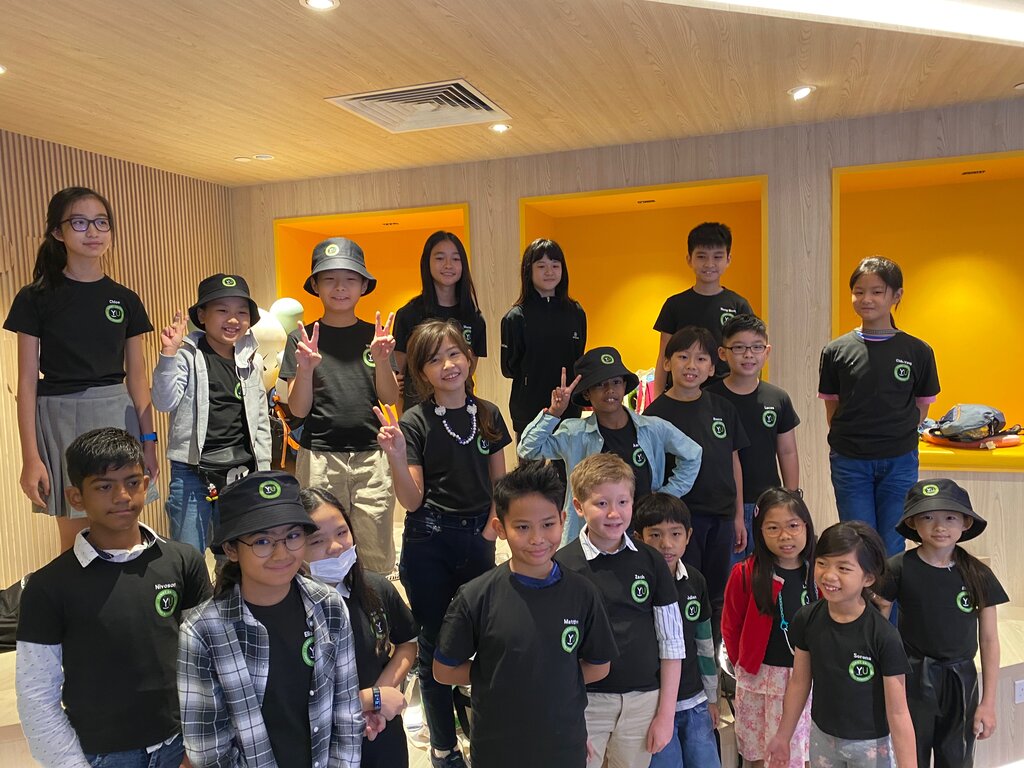 Hustle's first dip into the children's workshop arena! In August 2022, Hustle teamed up with Yummy United, an international company that produces food products for children. At the TuttoFood Milano Exhibition in 2019 held in Italy, Yummy United was introduced to the world and its first product was chocolate glazed quark bars.
What makes Yummy United stand out is its unique business model, that gives children the power to influence business decisions when it comes to promoting the food products. Children between the ages of 8 and 12 are regularly re-elected for the Kids Board of Director, where they can propose ideas for products, flavours, designs, communications and hold discussions with adult experts before approving the solutions.
Recruitment for Singapore's first ever Kids Board of Directors to rebrand Yummy United's new food product line, started in June 2022. Auditions were held at Hustle Singapore's city campus while and later on, the final 20 went through four specially curated workshops, Marketing, Public Relations, Creative and Finance, here at Hustle too. Four children were eventually selected to fill the director roles.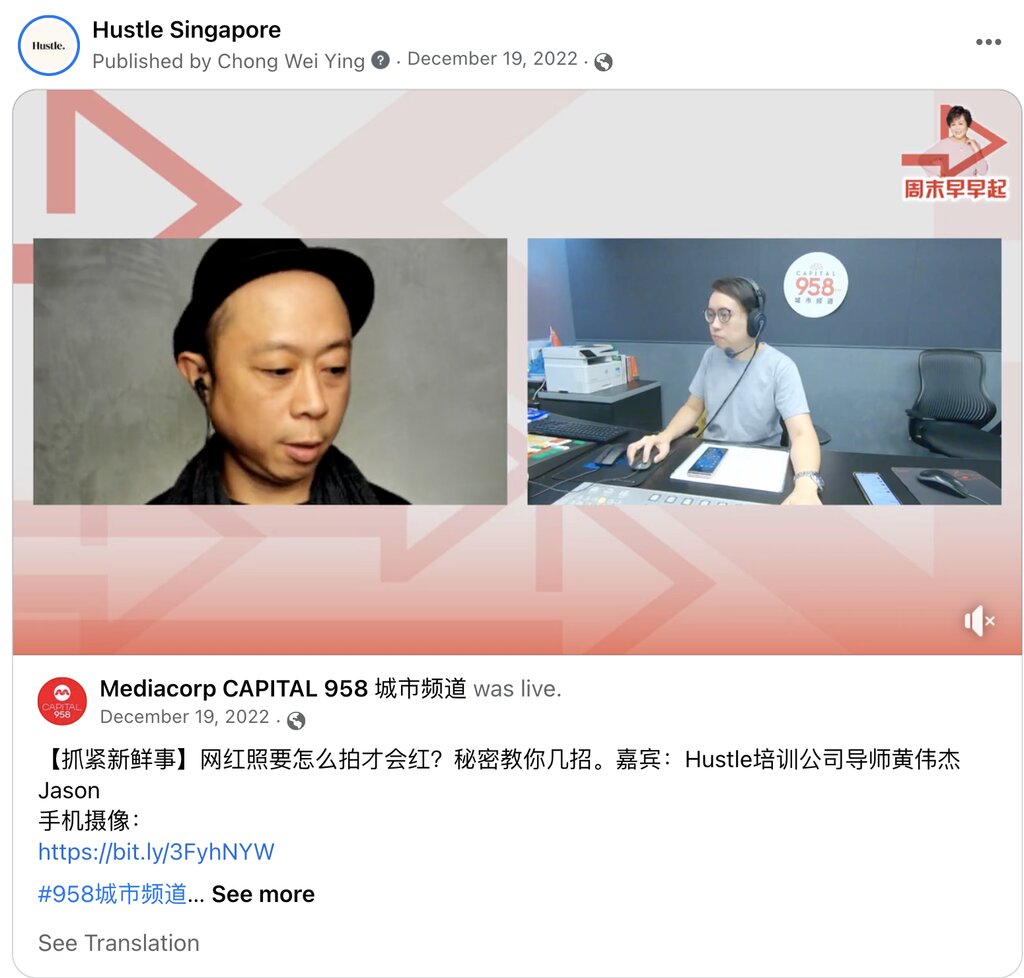 Radio Talk Show on 95.8FM
Across two radio talk show sessions, Trainers Jason and Lawrens were invited to share their expertise and take on the following topics, Mobile Photography, Mobile Videography and TikTok Marketing on 95.8FM.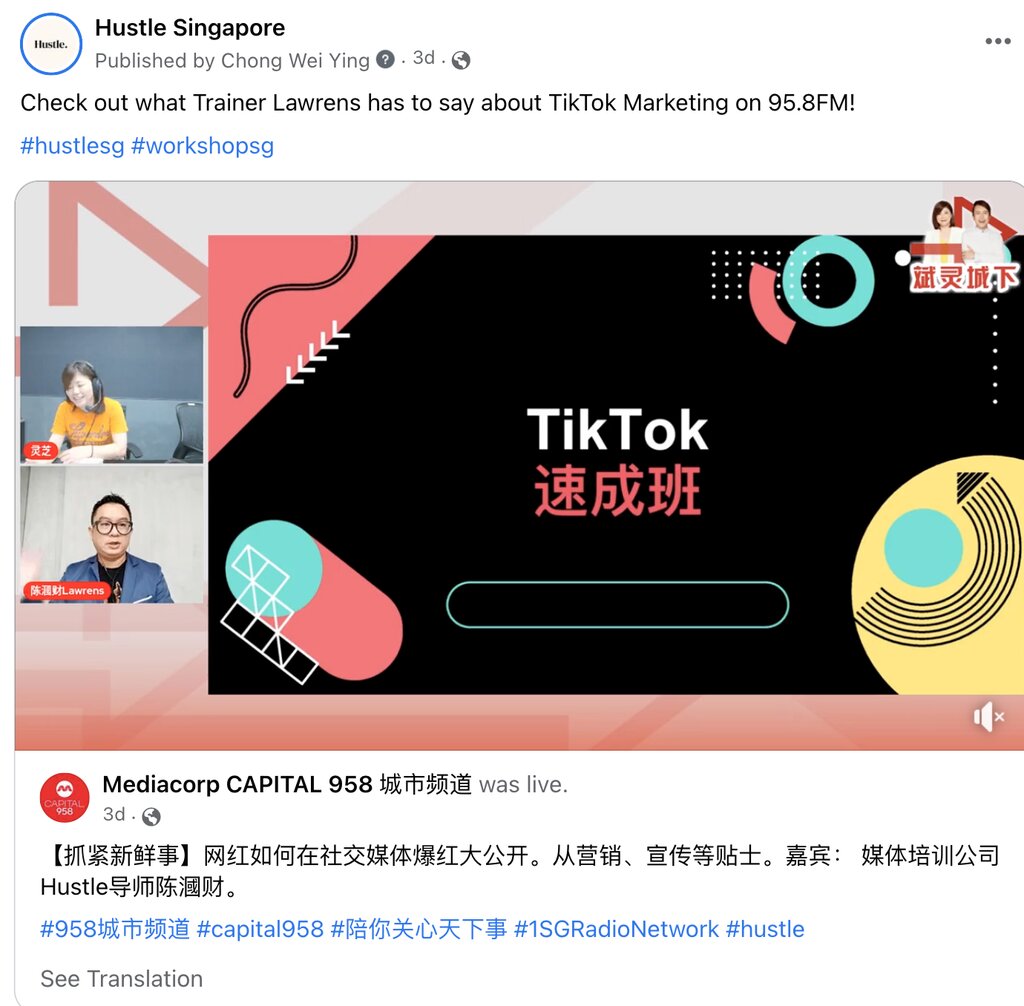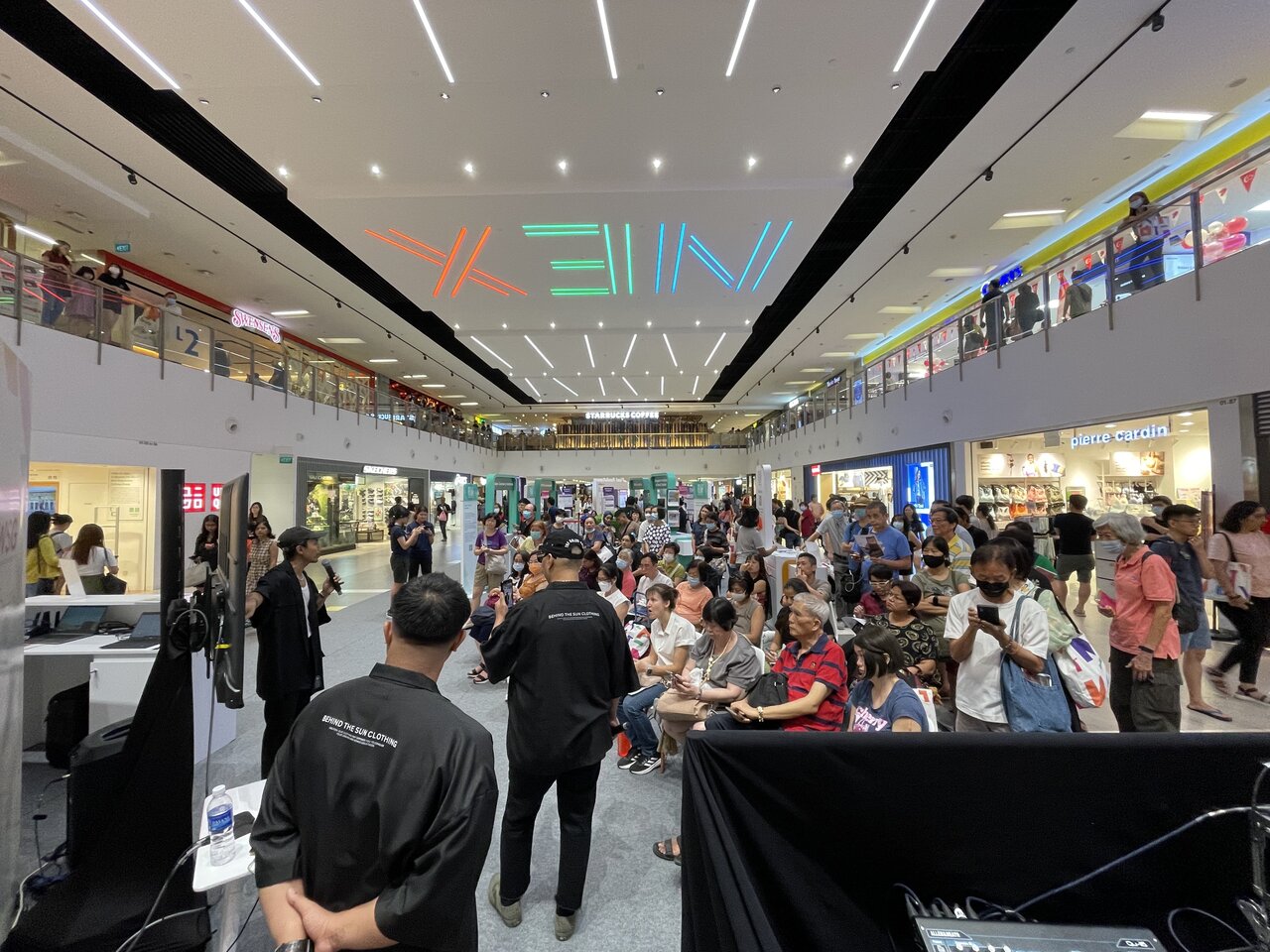 SkillsFuture Festival 2023
During the annual SkillsFuture Festival, we were invited by the team at SkillsFuture to conduct two captivating one-hour workshops – "Mobile Photography & Photo Editing" and "Mobile Videography and Video Editing".
These workshops were designed to engage and inspire learners from various backgrounds, catering to both beginners and enthusiasts in the fields of photography and videography.
Mastering the Art of Photography
In the  workshop, participants delved into the fundamentals of photography, from understanding camera settings to composing visually compelling shots. Our experienced instructors provided personalized guidance, fostering an inclusive and enriching learning environment for all attendees.
Cinematic Videography Unleashed
For this segment, the workshop took learners on an exciting journey into the world of cinematic storytelling. Through hands-on experience with professional videography equipment, participants learned the art of crafting a compelling narrative through motion and visuals. The workshop sparked creativity and opened up new possibilities for learners with their mobile phones.