A Bit of Optimism
by Simon Sinek
Simon Sinek is an unshakable optimist who believes in a bright future and our ability to build it together. He discovered remarkable patterns about how the greatest leaders and organizations think, act and communicate.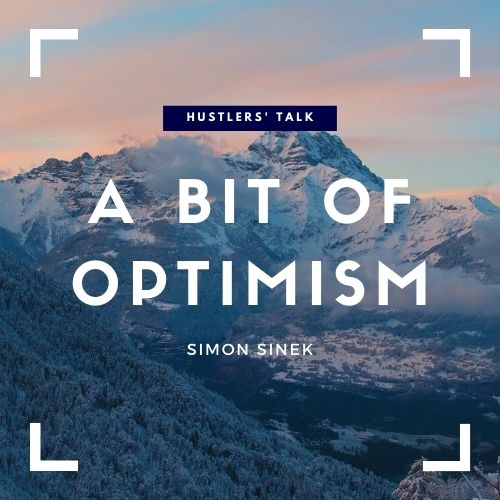 During these times, we are all having to find new ways to connect.  Join me every week as I talk with people that inspire me, about love, life, leadership, and silver linings. The hope is that we all leave with something I think we need these days… A Bit of Optimism.
Latest Episode
Happiness
Can we ensure that we will stay happy through every phase of our lives? Arthur Brooks discovered that there is a clear fork in the road that we will all face at some point. Some of us will struggle to find lasting happiness and the others will only get happier as time passes. The trick is knowing what to do to get on the happy path. 
The best part – Arthur tested his theory on himself…and it worked! He offers lots of words of wisdom — and lots of words I had to look up — to help guide the rest of us in our quest for personal fulfillment and lifelong happiness.
1. Being Rich with Ron Finley
2. The Value of Failing with Suneel Gupta
3. Learning to Love with Tim Shriver