Ali Abdaal is a Cambridge University medicine graduate, and he creates content that helps people lead happier, healthier and more productive lives.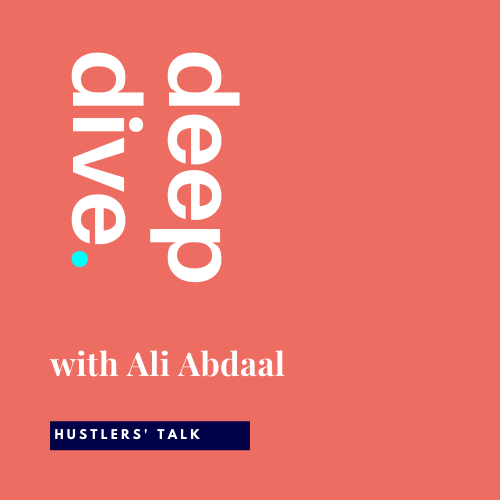 The podcast delves into the minds of entrepreneurs, creators, and other inspiring people to uncover the philosophies, strategies, and tools that help us live happier, healthier, and more productive lives.
In each episode, Ali has conversations with guests from wide-ranging areas around the five pillars of a good life: health, wealth, love, happiness, and impact – to empower you to live your best life.
Latest Episode
How to Not Die Alone
Logan Ury is a Behavioural Scientist turned dating coach who recently authored the bestselling book, How to Not Die Alone. Logan's also the Director of Relationship Science at the dating app Hinge where she leads a research team dedicated to helping people find love. In our conversation we discuss all things relationships and dating including how to apply behavioural science insights to the world of dating, what makes the perfect date and how to be a better life partner.
1. How To Think Like A Life Coach
2. Sex, Relationships and Everything In Between
3. How Productivity Ruins Your Life