Jay Shetty is an internet personality, storyteller, podcast host, purpose coach and former monk who is making wisdom go viral.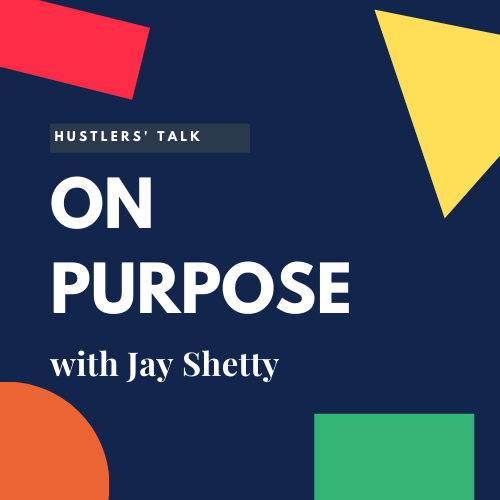 My name is Jay Shetty, and my purpose is to make wisdom go viral. I'm fortunate to have fascinating conversations with the most insightful people in the world, and on my podcast, I'm sharing those conversations with you.
Hear conversations with featured guests like Kobe Bryant, Ray Dalio, Alicia Keys, and many more to hear what drives them to achieve their goals and purpose.
Latest Episode
Payal Kadakia: How to Succeed While Staying True To Your Passion
Do you want to meditate daily with me? Go to go.calm.com/onpurpose to get 40% off a Calm Premium Membership. Experience the Daily Jay. Only on Calm
Jay Shetty sits down with Payal Kadakia to talk about pursuing passion and overcoming limitations. Success is achieved when you know what your passion is, you learn how to develop that passion, and recognize the hurdles you have to overcome. Success is when you find a solution to solve your problem and then find ways to scale it so others having similar problems can solve theirs too.
Payal is a Mother, Artist and Entrepreneur. The first company she founded, ClassPass, is the leading fitness and wellness membership company with members logging more than 100 million hours of workouts across 30,000 partner studios in over 30 countries. An MIT graduate, Choreographer and Philanthropist, Payal continues to serve as mentor and investor to other artists and female founded companies, championing the South Asian community throughout North America.
1. Kobe Bryant: How To Be Strategic & Obsessive to Find Your Purpose
2. Ray Dalio: How To Define Success for Yourself and Set Your Goals
3. Alicia Keys: Permission To Be More Yourself