5 Totally Realistic Habits To Kickstart The New Year
by Wei Ying  January 20, 2022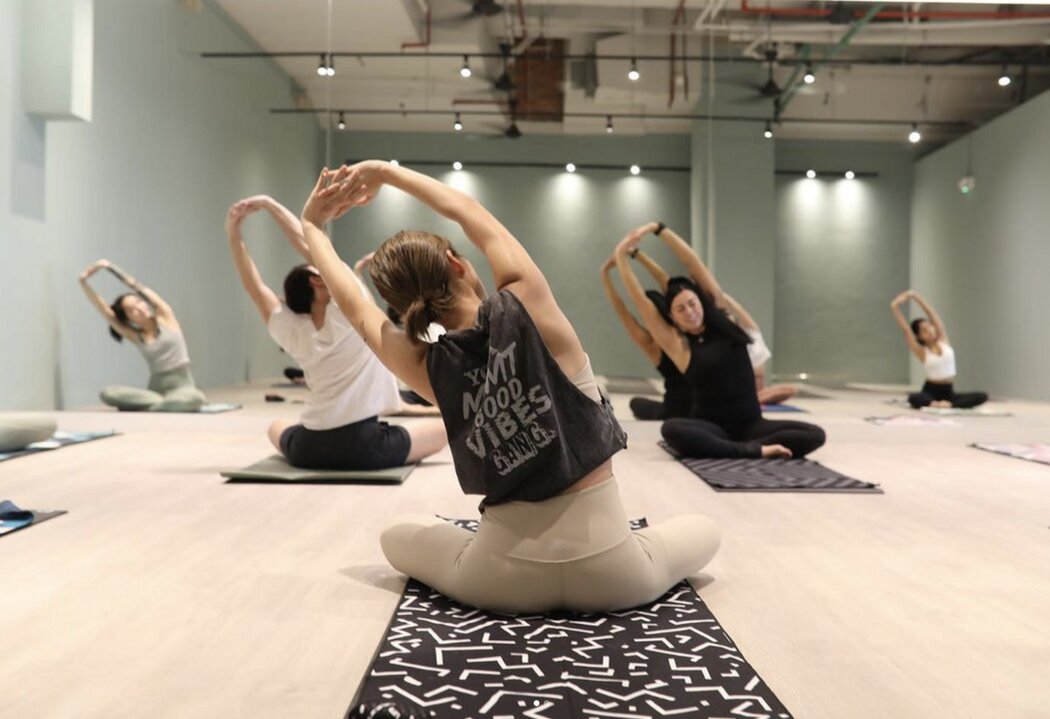 "New year, a new me. For real this time."
Year after year, on New Year's Eve, we tend to question ourselves what have we accomplished for the year. The most common answer that I have been noticing throughout the 24 years of my life is this – "Omg, I have no idea. I feel like the time just flew by!"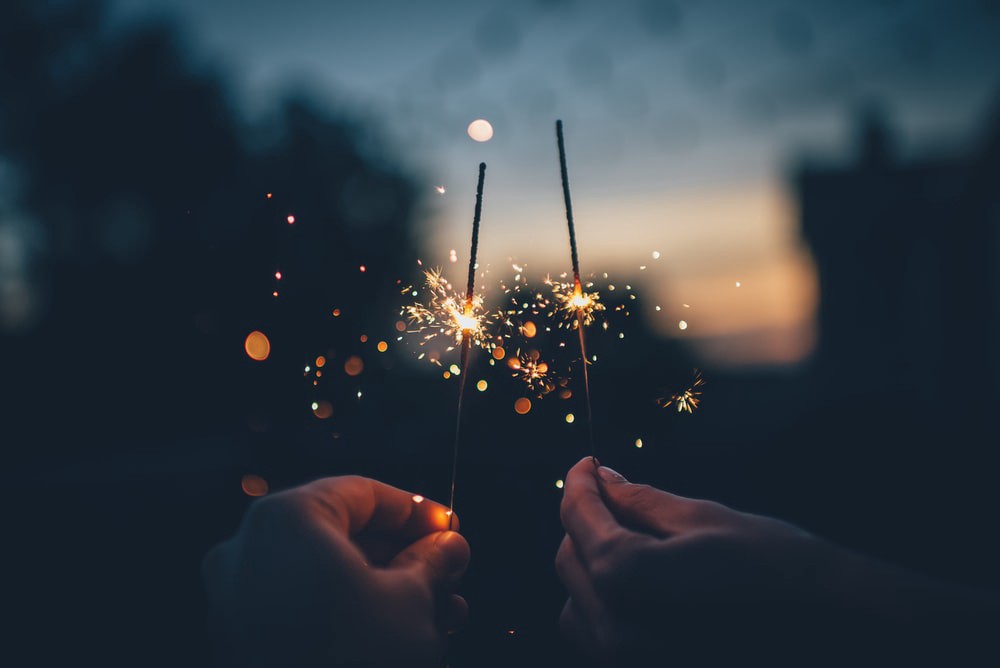 Less than 8% of people actually stick to their resolutions each year
Indeed, time truly waits for no man. Could the reason for our inability to rattle our accomplishments in the past year be that we are not equipped with the right mindset and attitude at the start of the year? Therefore, any effort to stick to our new year's resolutions during the year would be futile as our determination gradually wanes off.
Let 2022 be the year that this vicious cycle breaks, so here are 5 totally realistic habits to pick up right now:
If you have always been wanting to pick up the guitar or learn digital marketing, then do it! Research shows that accomplishing a goal that you have been working on leads to an increase in happiness and satisfaction.
Go crazy and jack up those dopamine levels as happier workers are 13% more productive! This would mean that the likelihood of you checking off learning the guitar or digital marketing on New Year's Eve of 2022 would stand a real fighting chance.
Wouldn't it be nice if you could get some guidance from the knowledgeable and experienced? Learning a new skill would be so much faster and easier. The Hustle wants nothing more than for you to succeed. With access to a slew of workshops, ranging from business, arts and crafts to culinary ones, you can bet that you will be productive this 2022.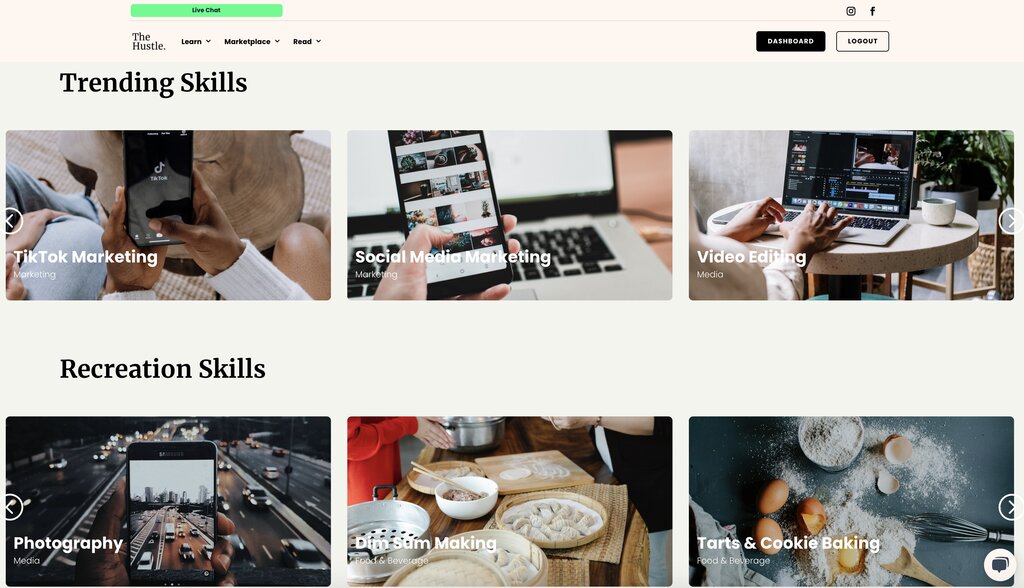 Explore new skills from baking to TikTok marketing
Being productive is imperative in order to achieve your set goals but it should not come at an expense of your emotional well-being.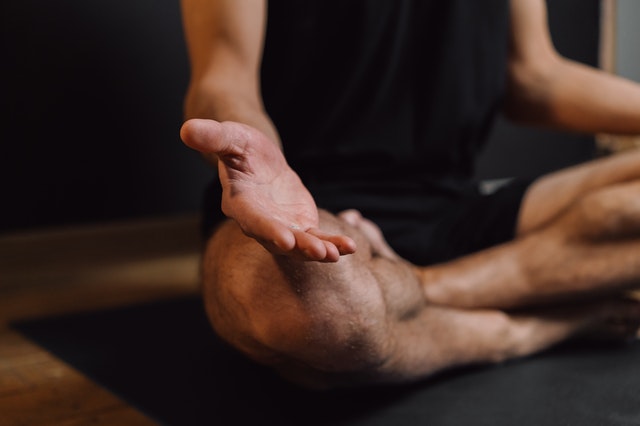 Have you checked in with yourself lately about how you are doing emotionally?
As if the COVID-19 pandemic has not done enough, such as disrupting many of our travel plans and painfully so for me as I had imagined myself to be travelling around the world during the prime of my life, many of us are also incredibly overworked.
Studies have shown that as more companies pivot to having their employees work-from-home (WFH), the lines of work-life balance are blurring more rapidly than ever.
Thus, seeking zen amidst all this chaos and stress has become ever more critical. One way to do so is to engage in medication, which has existed back to as early as 5,000 BCE.
Meditation can provide you with a sense of calm, peace and balance. That sounds nice, doesn't it? Even superstar Beyoncé vouches by this replacing self-care ritual.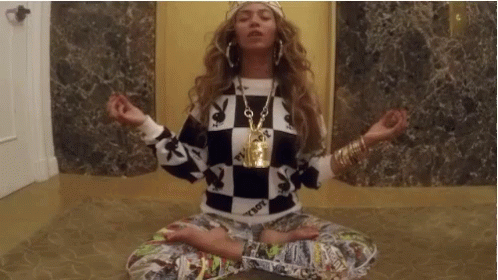 Here's how you can go about doing it —
Find a comfortable position for your body.

 

ANY position works. If you love being horizontal instead of sitting upright, go for it!
Close your eyes.
Pay attention to your breathing.

 

Ask yourself, how does it feel when you inhale?
Always return your attention to your breath.

 

We know how easily you can get carried away when following a trail of thought. Whenever this happens, just reel yourself in.
Do not get frustrated!

 

It might take a while to get the hang of focusing on your breath but it is all part of the meditating process. Remember, baby steps.
How are you going to pump yourself up for the year without some feel-good hormones? A quick and easy fix would be to get up and active. Here are some activities that you might be keen on trying out this new year,
Gym bros where yall at? Despite having many gyms located islandwide, sometimes it can be tough to find one that caters to your every need.
If only we have a site that consolidates all gyms in Singapore.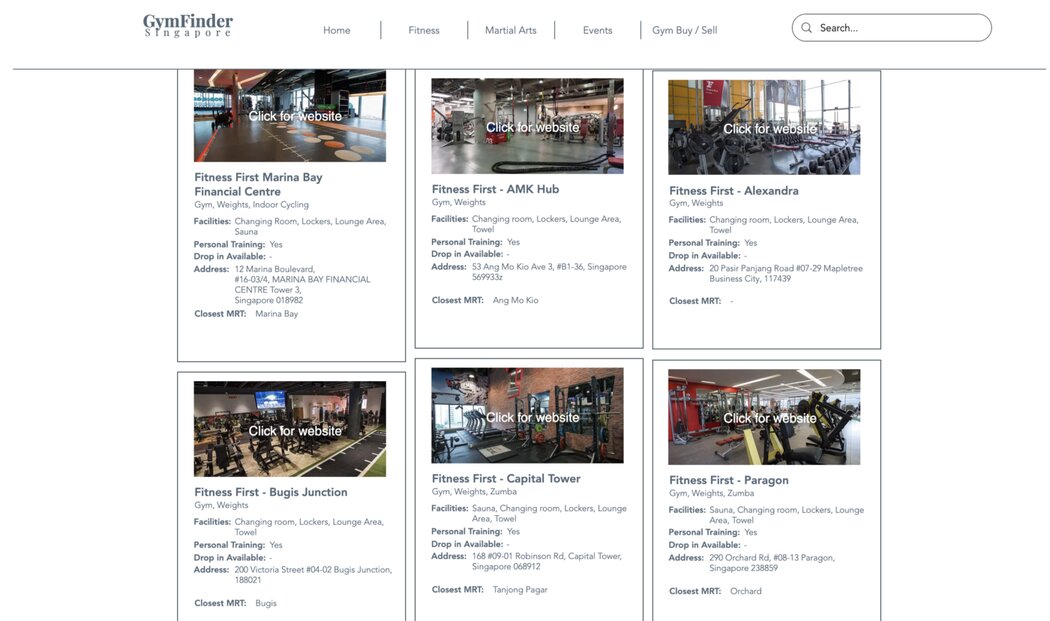 Find all available gyms in Singapore with GymFinder
Well, that is what GymFinder is all about! It is a fitness and sports portal, which is currently in the first phase of its web portal. Essentially, users can find a gym or sport either by category type or by the location of MRT stations. In addition, they also provide a snapshot of what the gym offers. Unbelievably, it gets better. They are looking to include various gyms and sports, plus events, ranging from regular gyms to martial arts to dance soon.
Finding the perfect gym in Singapore just got incredibly easy with GymFinder!
Gymming might not be everyone's cup of tea, as some might be a little more physical?
You could try your hand at Muay Thai, Brazilian Jiu-Jitsu (BJJ), Boxing, and even High-Intensity Interval Training (HIIT) at The Jungle.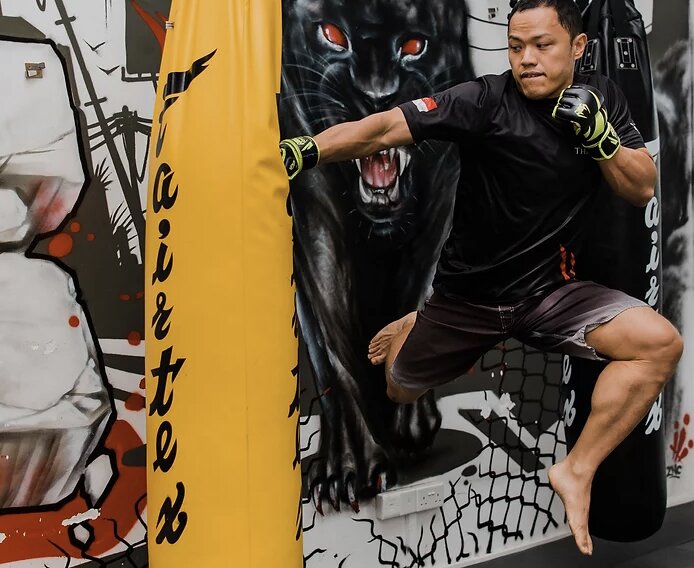 Pick up a new skill in MMA at The Jungle
Traditionally, Muay Thai gyms in Singapore tend to focus on repetitive drills. However, at The Jungle, creative drills and sequences are drawn from various martial arts to train our tribe. You will be in good hands as The Jungle was the top Muay Thai gym in 2021!
Muay Thai develops agility and power while promoting weight loss, fat reduction and increasing one's muscle mass. The best part about getting acquainted with martial arts is the boost in self-confidence, mental resilience and a change in mindset — a constant drive to improve. It is certainly not a sport for the faint-hearted.
Furthermore, another great benefit is your increased ability to perform self-defence manoeuvres in situations when real threats are involved. Singapore might be the fourth safest country in 2021 but can never be too safe. I think all Asian parents can agree with this.
If high-intensity workouts are not quite up your alley, you still can reap the benefits of exercising with the ever graceful and delicate yoga.
Head down to On Good Ground for some invigorating yoga
Apart from feeling an increase in alertness and enthusiasm, yoga can also aid you in relieving stress while boosting your heart's health.
Maybe the east side is truly the best? Easties, you are lucky, aren't you? On Good Ground is located at 458B Joo Chiat Road. Let yoga fulfil the needs of your mind and body this 2022.
It seems like everyone has something to say when it comes to diet. Instead of blindly following fad diets which can absolutely derail your progress of eating well, we have summarised the 3 different diets that might suit your needs.
A favourite among bodybuilders or for those that are on a low-carb diet. This diet focuses on food filled with lots of healthy fats, has a substantial amount of protein while consisting of very few carbohydrates. Your goal is to drive your body into ketosis, where fat instead of sugar will be broken down for energy.
When achieved, you may experience an improvement in heart health as your cholesterol level dips, weight loss, and many more benefits.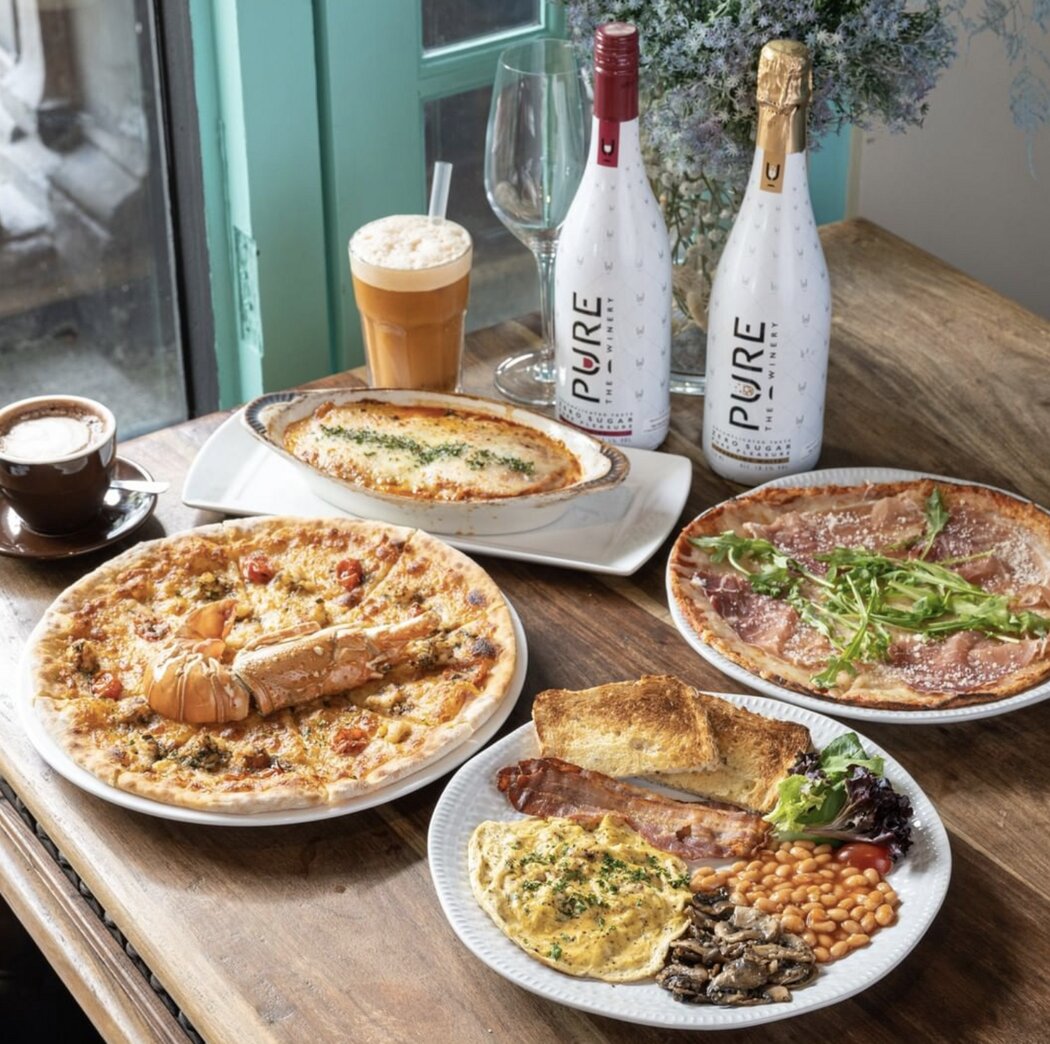 A myriad of keto options is available at Sofi's Cafe
However, a low-carb does not mean you need to give up rice or eat veggies 24/7! Sofi's Cafe is a great example of eating well while being on a keto diet, where she whips up keto versions of local's favourites such as Nasi Lemak, Char Kway Teow and guilt-free pasta and pizzas.
With TINDLE plant-based chicken hitting stores in Singapore last year to an increasing number of restaurants offering plant-based meats, the vegan diet is no stranger to many of us.
Yes, there will always be some who would whine about how a vegan diet is straight veggies almost akin to rabbit food. However, they could not be more wrong.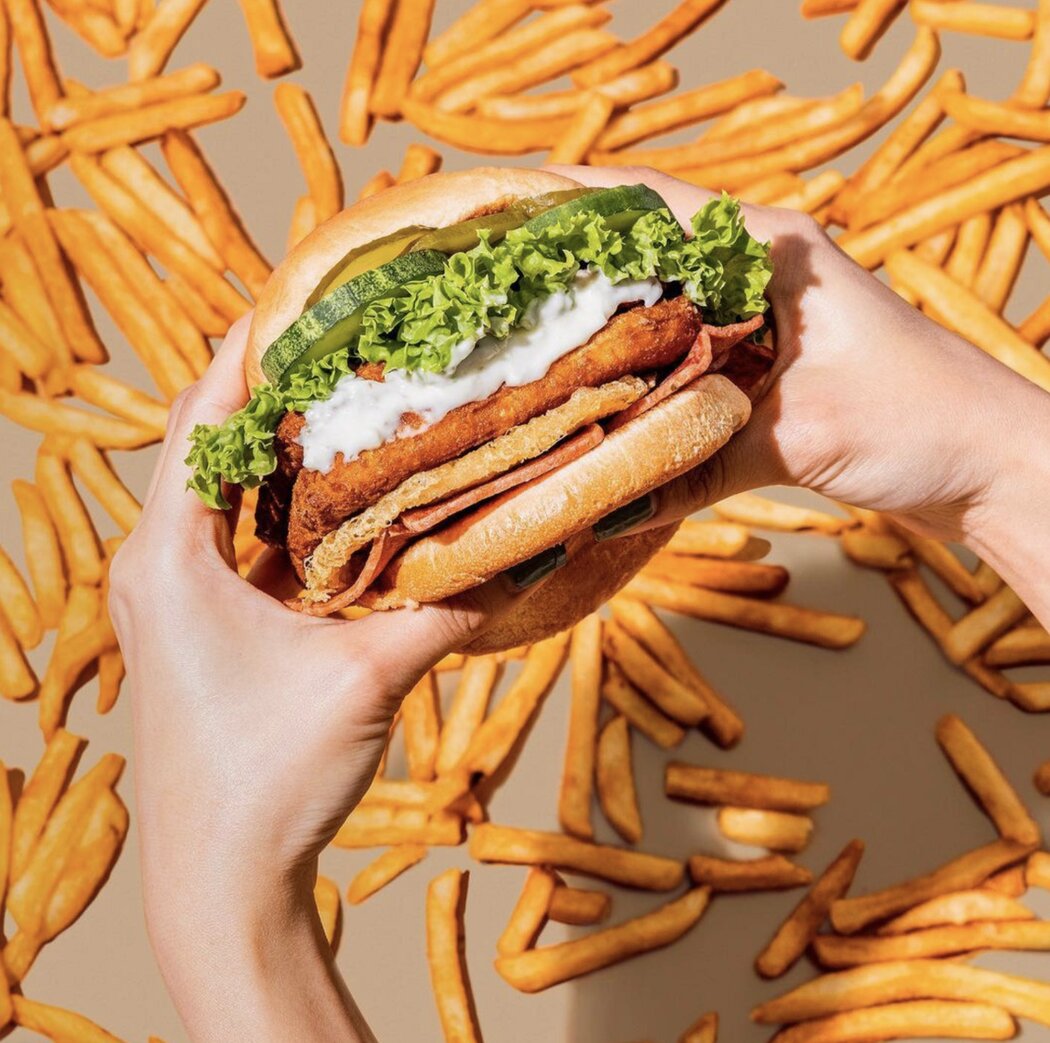 VeganBurg's menu just might convert the die-hard carnivores
Just take a look at VeganBurg! They are the world's 1st 100% plant-based burger joint. Eating healthier while satisfying your tummy and mind could not be easier. Who says you cannot have your fries and "junk food" while on a vegan diet?
Often hallmarked as the world's healthiest diet, the foundation of a Mediterranean diet consists of whole grains, vegetables, legumes, fruits, nuts, seeds, herbs and spices. Fret not, meats are still applicable in this diet, fish, seafood, dairy and poultry are included in moderation. However, red meat and sweets are occasional treats.
So for those who might find keto and vegan diets to be too overwhelming as they require drastic changes to be made, a Mediterranean diet might be perfect for you.
In addition, you would also be able to reap many benefits such as prevention of cognitive decline, Alzheimer's Disease, stroke, etc.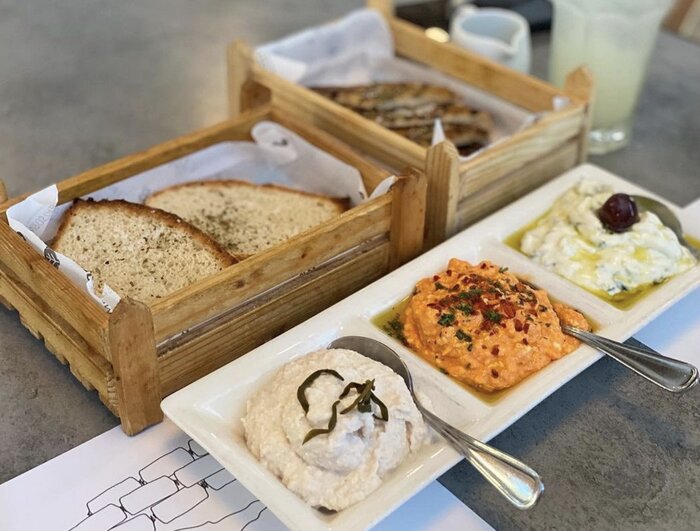 Bakalaki's healthy dips and pitas
Head down to Bakalaki Greek Taverna to treat your tastebuds to a healthy feast and get some inspiration for your new 2022 diet!
#4 ME time before bed (No screens version!)
We all have colleagues who look like literal zombies on the morning before they have the cup of Joe to perk them up. The answers are pretty standard when asked why. They were up late using their phones before bed, probably binging on Singles' Inferno.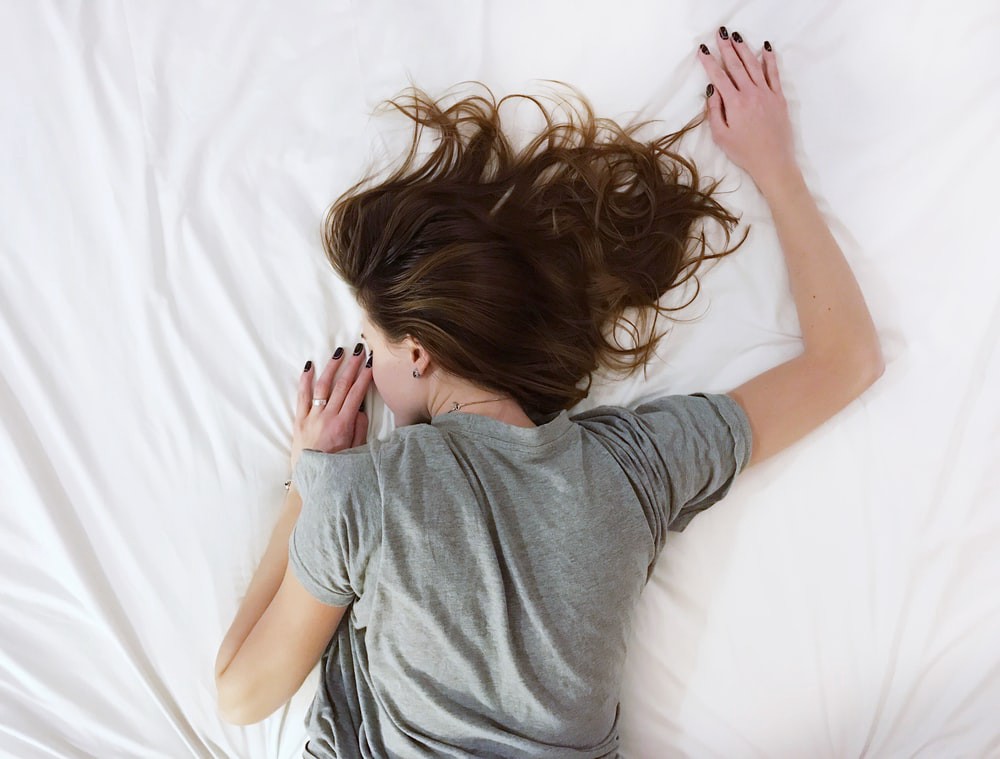 Get quality sleep by staying away from your devices before bed
Research shows that the blue light that our phones emit decreases the production of our sleep hormones— melatonin, which causes us to have difficulty falling asleep and waking up the next day.
Sticking to all the good habits as mentioned in 1, 2, 3, 4 and committing to your New Year's resolutions throughout the year requires you to be alert and fresh! If you are not getting enough zzz's, the battle is already half lost.
Try reading a book or listening to some music instead 30 minutes before bed to calm your hyperactive mind down after a long day. You might just surprise yourself at the difference in the quality of sleep you get.
May these totally realistic habits of staying productive by picking up a new skill, meditating, exercising, eating right based on your body's needs and decreasing screen time put you in the right headspace to achieve your goals for the New Year.
From The Hustle to all, good luck and hustle hard!
The Hustle SG is a one-stop platform that champions the side hustle culture while offering skills-based workshops as we believe that upskilling is necessary to remain relevant.