DJ In The PM, Pet Lover In The AM
by Wei Ying  June 4, 2022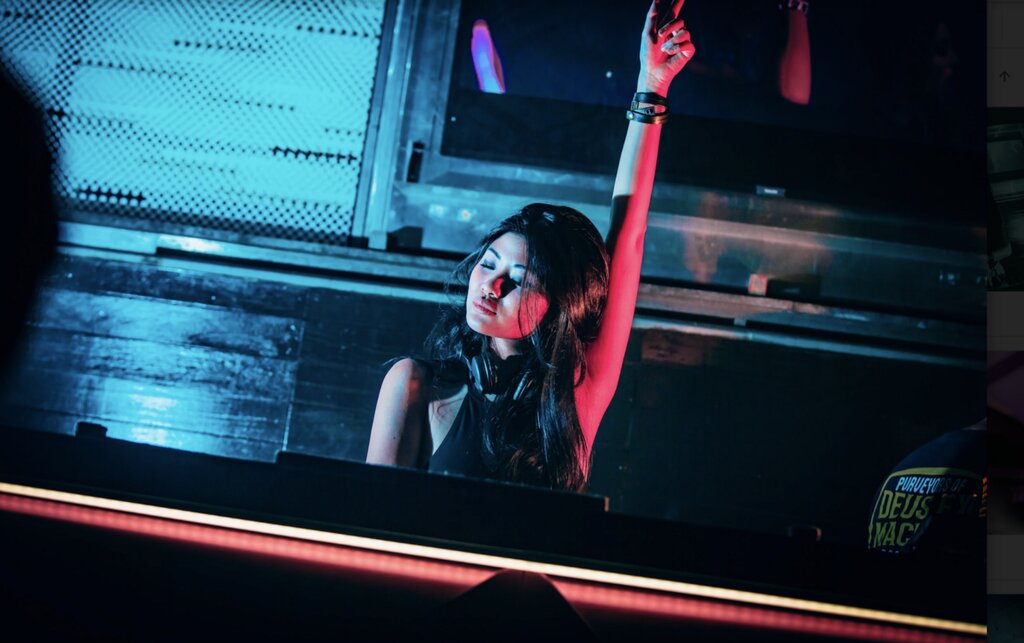 "This indescribable euphoric feeling of seeing how everyone is having fun while losing track of time is addictive for me!"
What is a night out in a club without alcohol-induced adrenaline leading to questionable dance moves? Recipe for a great night out — getting lost in the music with your friends by your side. This energy, this euphoric surge, is irreplaceable at that moment. I can understand why Kaylova, a self-proclaimed crazy full-time DJ at Yang Club, is addicted to being the catalyst of it all with her music because, as Kaylova exclaimed — this energy is worth it.
E: I partied my way into this job! When I was younger, I loved partying to the point where I was out almost every weekend! A large part of it stemmed from just wanting to have fun, but I also enjoy the other elements that come along with it. I love music, socialising with people, the lighting, and the bass. Oh my god, the bass! It was something that I wanted to feel every single weekend.
Basically, I've tried almost every role there is in a club.
I was in the club so frequently that people eventually invited me to work in one. At the start, I was doing an events role at the age of 18, and later on, a sales promoter which then evolved into marketing, business development and ultimately, a DJ at the age of 22!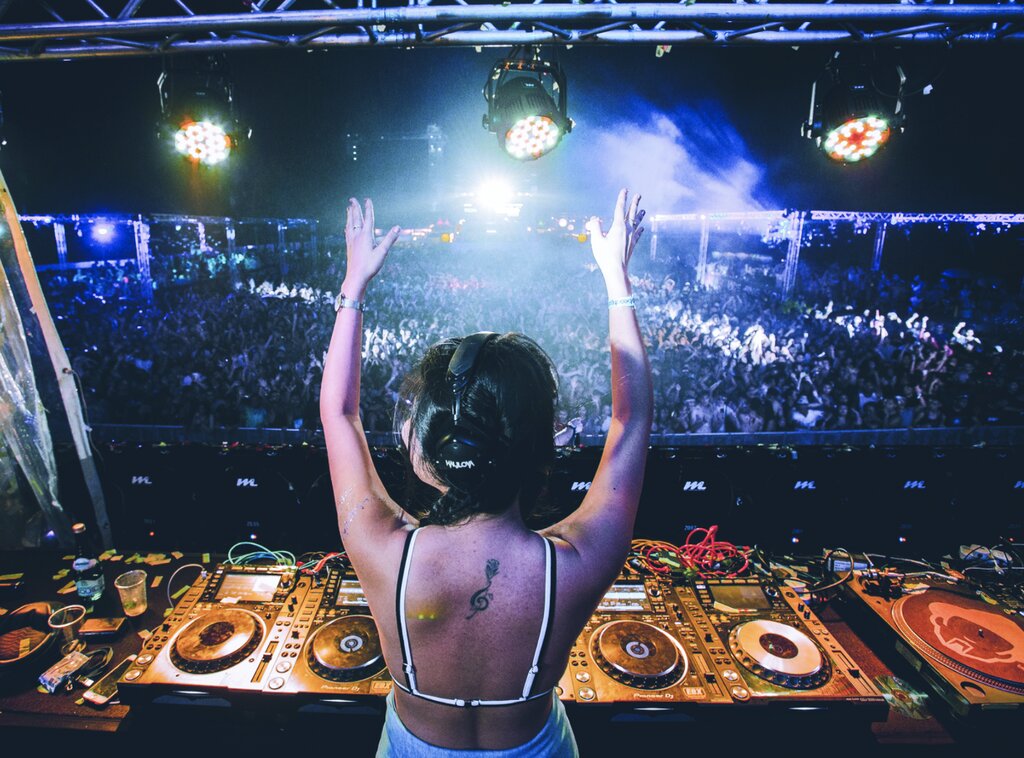 How did deejaying at Yang Club come about?
E: I have been working in clubs for more than ten years and as a DJ for the past eight years. Before Yang Club opened, I was with Altimate for close to five years since its beginning. Yang Club had only been operating for six months before COVID-19 hit, and we had to close.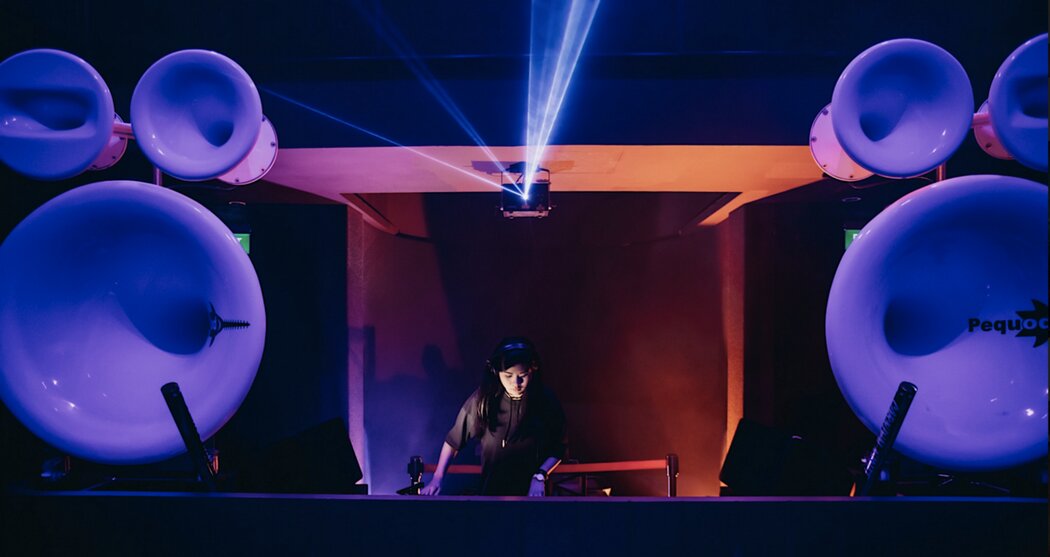 How many jobs are you juggling at the moment?
E: Perhaps around 3 to 4! Besides being a full-time DJ, I am also doing marketing at a pet food company. I also do some side projects on the side.
Being a DJ is certainly not a traditional career option. Hence, I was curious.
Were there any setbacks or obstacles that you had faced while trying to carve out a career for yourself?
E
: For the first three years of my DJ career, I was running out of money most of the time because I could not take up a full-time job as that would take time away from me to practise my deejaying skills.
No one was willing to hire me due to my lack of experience but if no one gives me a shot, how will I gain experience?
Starting as a DJ in Singapore was extremely difficult as I had no portfolio then. The unfortunate circumstance of my failing to land gigs went on for several years.
Building dreams are expensive.
One particular incident left a mark on me and changed my opinion on how I would like to build my career. I asked a friend who was an event planner if he could book me for a show, and he initially agreed.
However, nearing the event date, he removed me from the line-up. He told me he had booked another female DJ and reasoned that I was not pretty or popular enough.
My so-called friend had not even listened to my music before and was just concerned with meeting his sales target for the event as he believed that his chosen female DJ, who was more popular, would bring in a crowd.
I did not get the job because I was not prettier than her and did not have as many followers.
It was then that I realised that I was making no headway in Singapore despite my efforts, and I stopped speaking to all local organisers. Instead, I decided to try my hand at the market overseas and started venturing abroad.
How did you overcome that?
E: My efforts were futile for six months before I landed my first gig. When I landed my first gig, it honestly felt like I had just earned my first million dollars while trying to build my business! Afterwards, my luck shifted as gigs just started coming to me.
I was touring quite a bit in Asia. Deejaying has brought me to the Philippines, Thailand, Myanmar, Australia, Europe, and Shanghai for a year, and even Macau Cubic.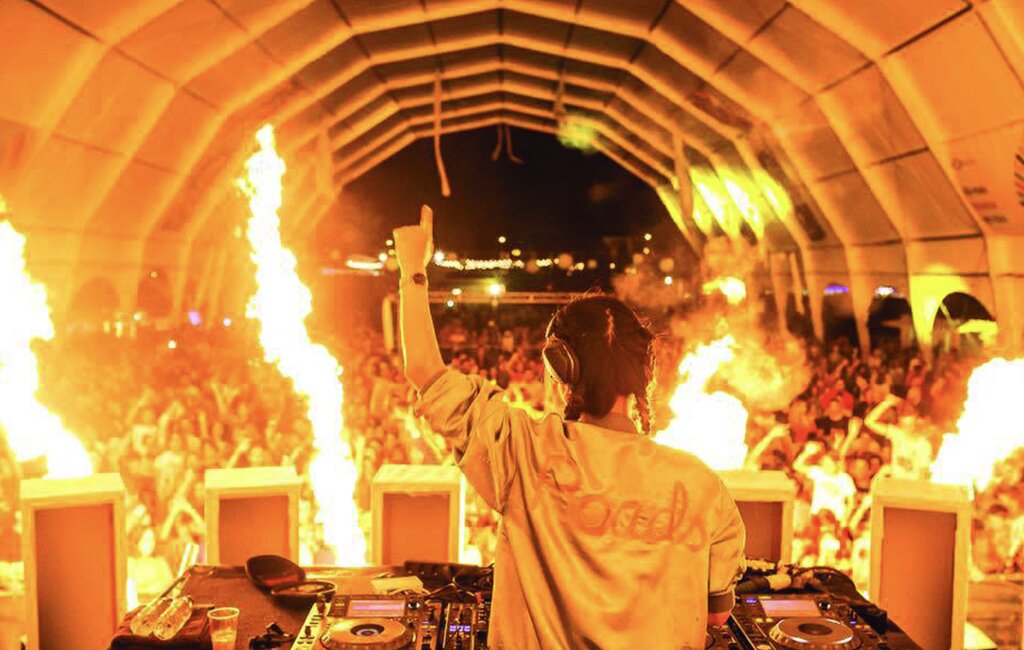 DJ Kaylova spinning at a music festival
Fun fact: Only highly reputable clubs get listed on the global Top 100 Club List. In 2016, when Kaylova was working at Macau Cubic, the club was on this prestigious list!
As my portfolio expanded, I started gaining more recognition in the industry, and one thing led to another.
Eventually, I worked with Sentosa as they had an annual DJ competition, and I was on the judging panel.
Although Kaylova had emerged stronger from her initial career struggles, nothing could quite prepare her for what COVID-19 had installed for her.
Singapore's nightlife scene is seeing some resurrection with clubs reopening. How do you feel about this?
E: I think a part of me is in denial that COVID-19 even happened. Once I entered Yang Club to play my first set since the reopening of clubs, it felt like it was back to the old days again.
During the two years when clubs were not allowed to operate, I was not myself at all. I did not want to go out or talk to people about losing my job.
When clubs could not operate for two years, I had a tough time adjusting. Many people would question my sudden unemployment, and I could never speak about it as I was too overwhelmed.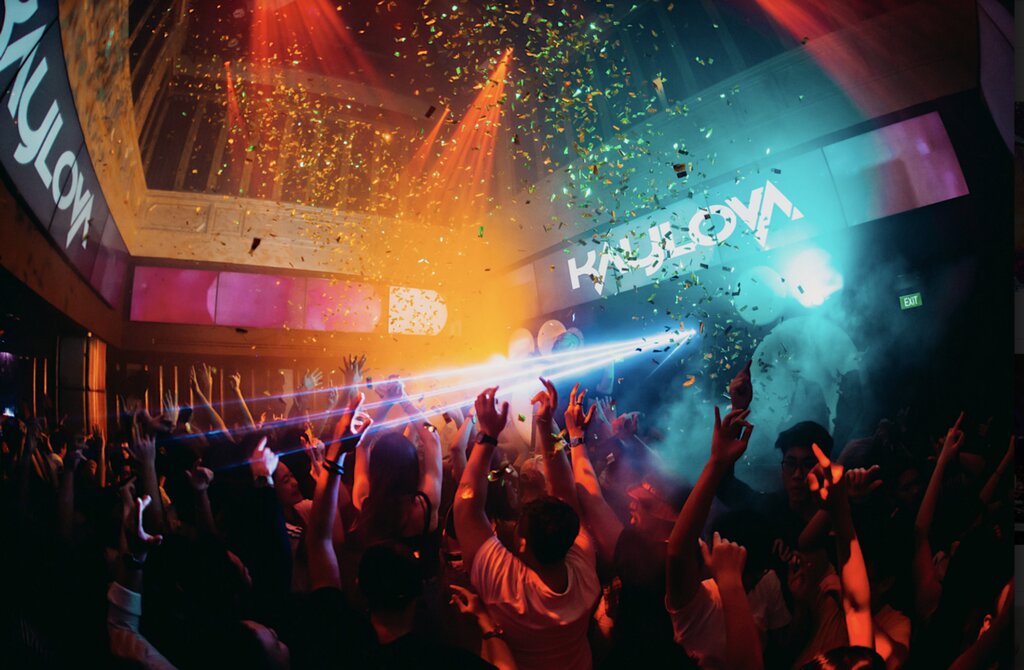 Is your family supportive of your DJ career?
E: My dad parties with me! My parents believe that I should do things that make me happy and nothing else matters.
Once I turned 18, I celebrated all my birthdays in clubs, and my dad would be there with me every year without fail!
E: Many of my friends see me as a person who they can party with, so my chosen career path does not bother them. On the other hand, others disagree with my DJ career, but that is fine. I do not mind what others think of me.
Just a fun fact, when I was younger, my friends' parents hated me because they thought that I partied too much.
So, what keeps you motivated to keep leading this double life?
E: Since young, I have always been hooked on the adrenaline rush that I get whenever I juggle multiple things. Honestly, I do not get enough rest because I am used to working seven days a week. However, I like what I do, so it is all good.
How long do you intend to be a DJ?
E: Till the day I lose my hearing! It is truly one of my fears, as many DJs suffer from this due to the constant exposure to loud music.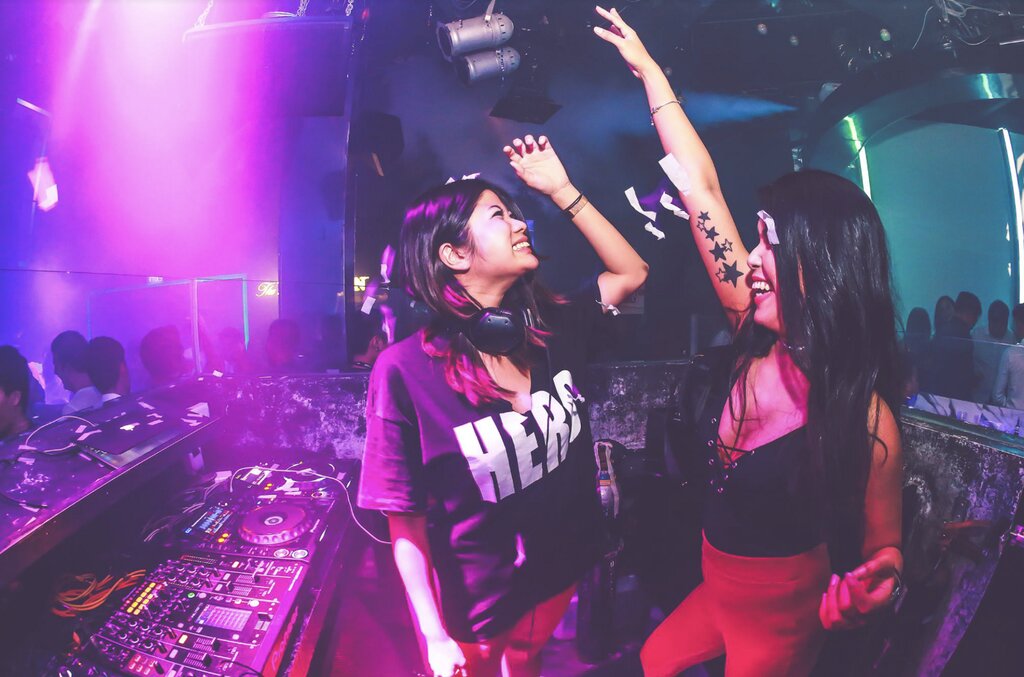 There you have it, party animal Kaylova who did not let the local market stop her from achieving her DJ dreams. Kaylova, you have our respect and we salute you for leading that #hustlelife! There will always be haters, and life is too short to spare them any attention.
Also, here is a pro-tip from her: If you want to secure advanced reservations for the nightclubs that just reopened, try not to be annoying and make reservations at least one week before.