Jelly Artist Excels With Mobile Photography
by Wei Ying  October 6, 2022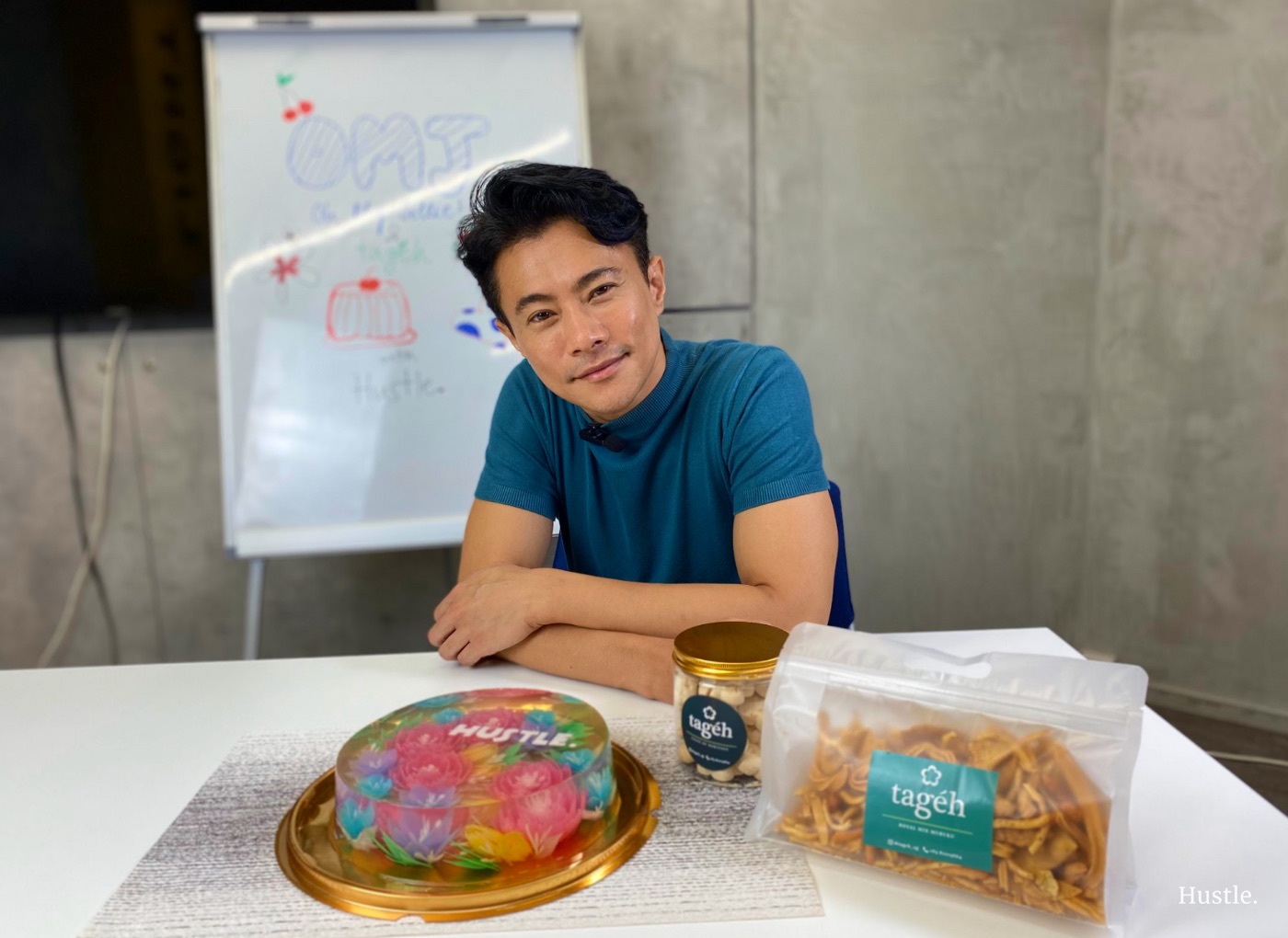 You might have heard of agar-agar cake and the low-calorie Japanese konjac jelly, but have you heard of 3D jelly art or jelly art cake that has a consistency between the aforementioned ingredients? If the concept of it sounds a little foreign to you, you have all the right reasons to feel this way.
"I decided to get into the jelly cake business because it is not widely available in Singapore"
Hustler Ewan has found a loophole in Singapore, a city spoiled with food and beverage options, to have a lack of 3D jelly cakes available on the market. With low barriers to entry and a passion for such a delicate culinary form, Ewan single-handedly set up Oh My Jellie (OMJ), a local brand specialising in 3D jelly cakes.
Although Ewan might have had the advantage of penetrating the local market due to the lack of presence of competitors, he did not get complacent. Instead, he took things a step further and ended up in a mobile photography workshop.
Comments and requests for my 3D jelly cakes started streaming in after I posted a picture of the cake I made for my father's birthday.
During the height of COVID-19, when all was looking rather bleak, Ewan stumbled upon unexpected success after posting a picture of the 3D jelly cake he had made for his father's birthday. The response from his family and friends was so overwhelming that he ran with the idea, and OMJ was officially born in June 2020.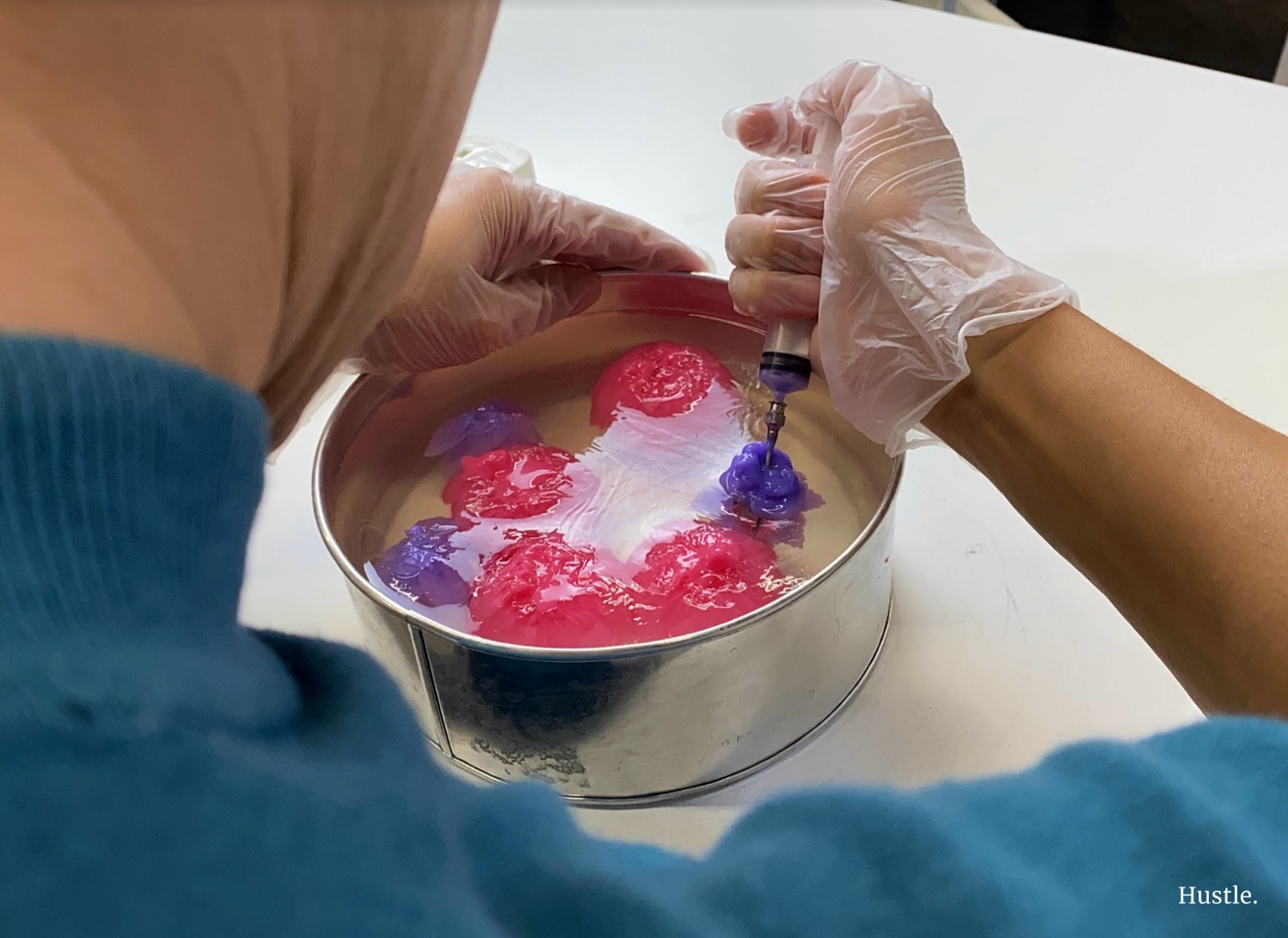 Having witnessed the entire process of Ewan piping flowers and injecting the jelly base with syringes, one thing, in particular, stood out — the flowers crafted looked ridiculously realistic. It all made sense when Ewan shared that he is an outdoors person and would take inspiration for his floral designs from his nature walks while referring to designs from magazines.
OMJ's niche lies in alluring floral designs, and human faces can get finicky. Recreating facial features can be tough to exact on 3D jelly cakes as it would require one to be highly meticulous. Hence, it was no surprise that Ewan claimed that the craziest design he had ever done was Elsa, a popular character from the hit Disney movie, Frozen.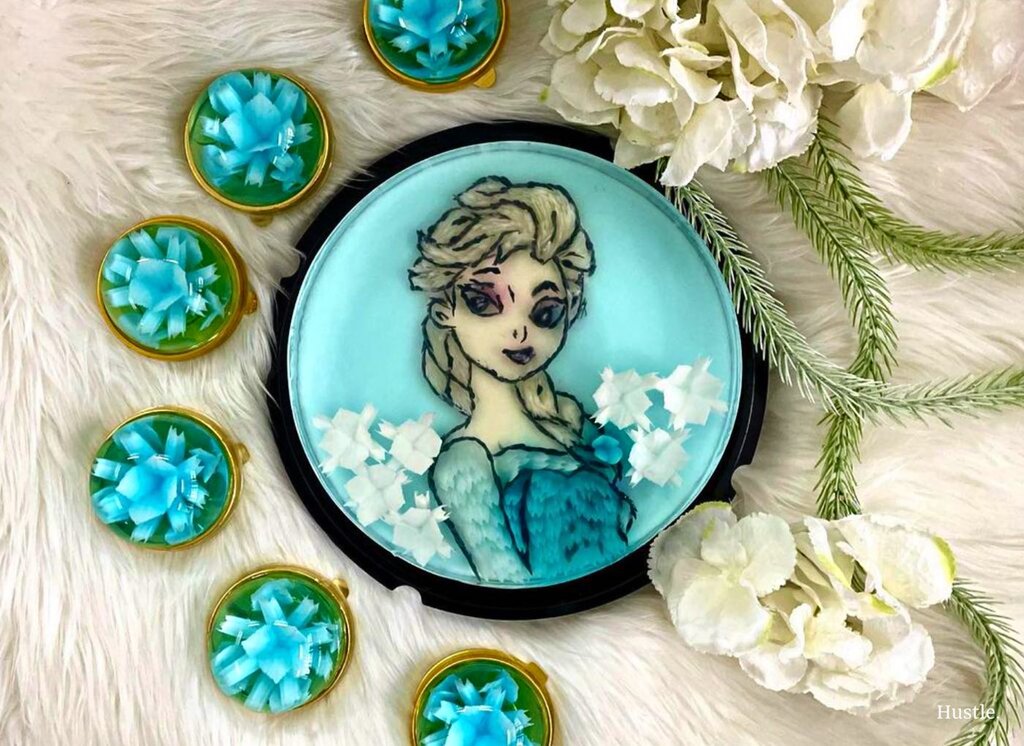 Honing 3D jelly art sounds highly time-consuming and tedious, but Ewan's hustling nature shone through, and he had found time to set up another F&B business, Tageh, with a friend of his. Tageh specialises in local snacks, such as Muruku and Kueh Bangkit.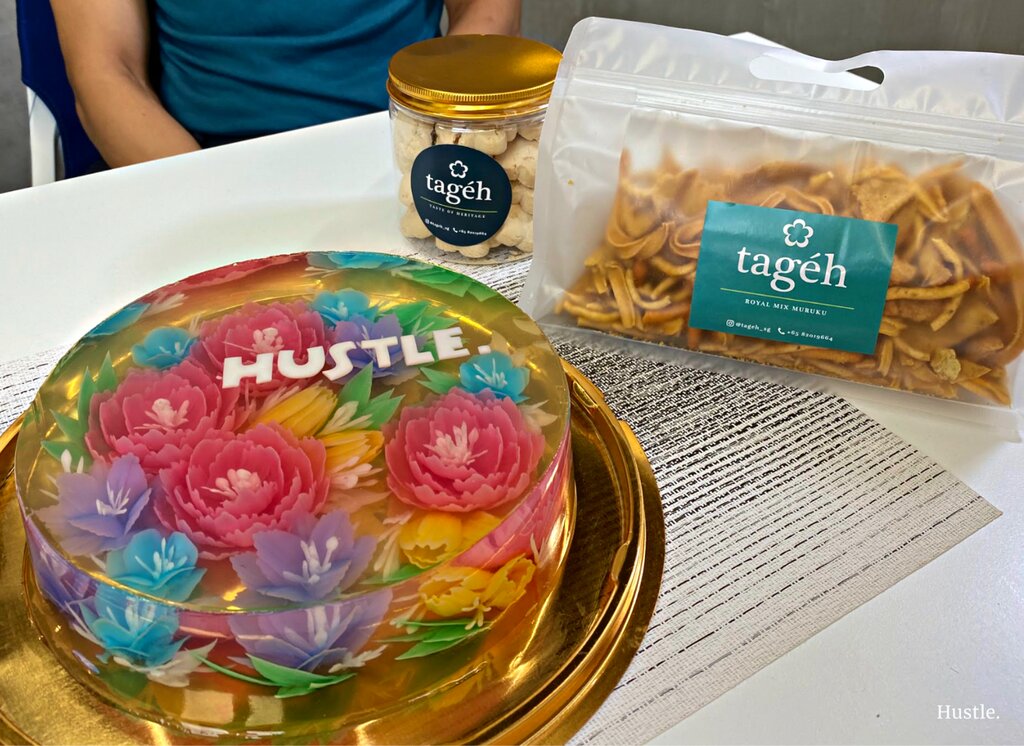 But wait, there is more. On top of juggling two thriving home-based businesses, Ewan also curates campaigns for his previous clients on an ad-hoc project basis.
The craziness does not stop here. There might be only one of Ewan, but he takes up various roles, from cooking, setting, and piping to shooting product shots on his phone for OMJ.
On the note of mobile photography, Ewan and our paths crossed.
After attending Hustle's Mobile Photography workshop, I received comments from my friends and family that OMJ's pictures have improved in terms of composition and focal points.
Prior to that, Ewan shared that he used to adopt a trial and error method to test suitable angles and compositions for his product shots. Therefore, he decided it was time for a change and picked up a new skill to better his product photography knowledge and skills for his multiple hustles.
Intending to learn more in-depth about mobile photography and ways of editing to enhance his product images, Ewan came out of the workshop more than pleased.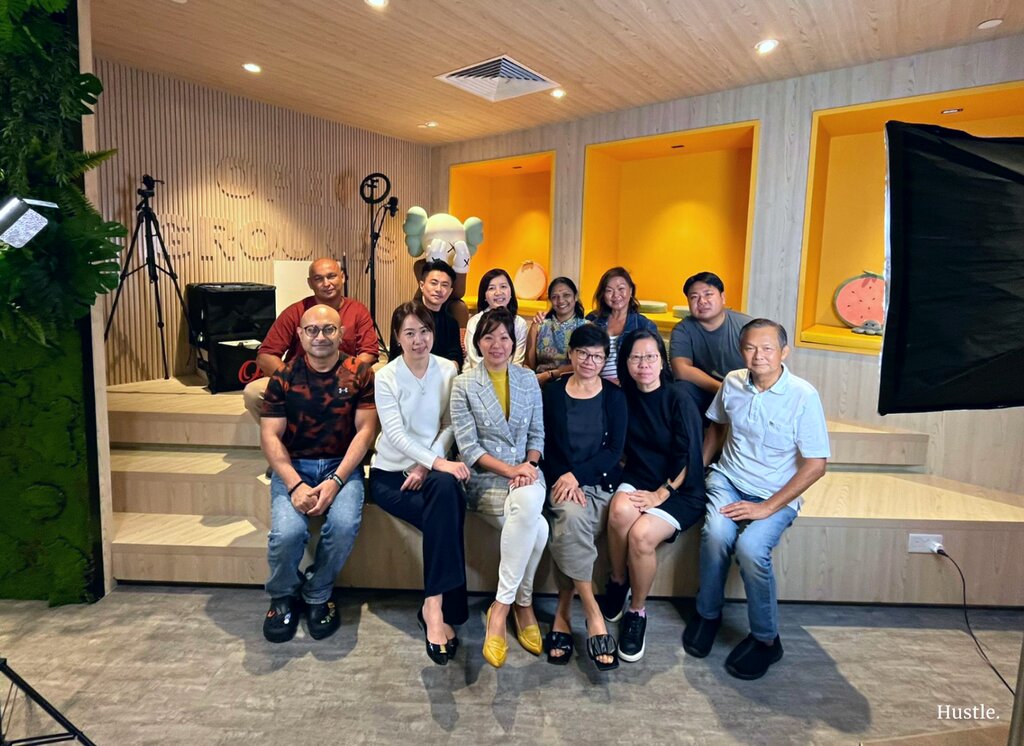 Speaking from his personal experience, he was overlooking angles, colour balance, and compositions, but after the workshop, he now knows to look into these details to produce quality product shots.
Here at the Hustle, we see many hustlers like Ewan, looking to upskill to better engage their audience through better product shots (Mobile Photography),  engaging videos (Mobile Videography), or effective marketing (TikTok Marketing) all of which are skills essential to running a business.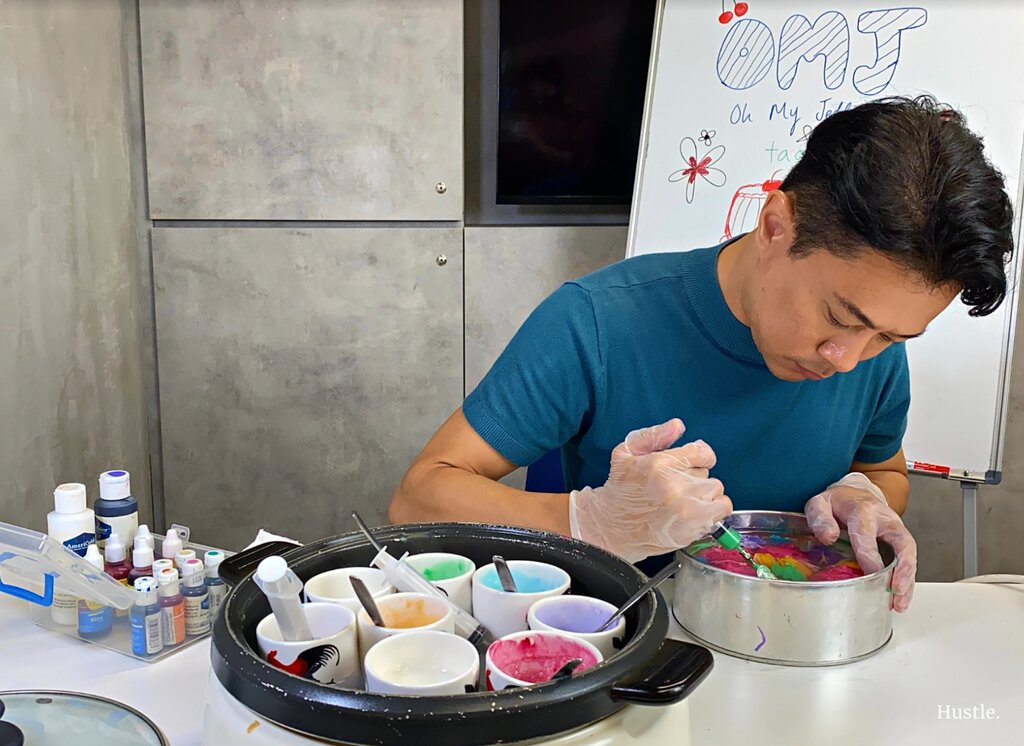 Ewan working on jelly art.
From a hustler to another, here is what Ewan has to say to all like-minded individuals like himself,
One should try to keep an open mind and learn new skills so that we can put them into practice and deliver the essence of our products to our audience.