Side Hustler in Singapore: Fresh Pet Food Entrepreneur
by Wei Ying  December 3, 2022
Witnessing a loved one suffer from illnesses and diseases is not for the faint-hearted. The eventual heartbreak could potentially deflate you entirely, and the same could be said for pets. The funny thing about pain is that it can drive some to do the wildest things, some of which were never even planned.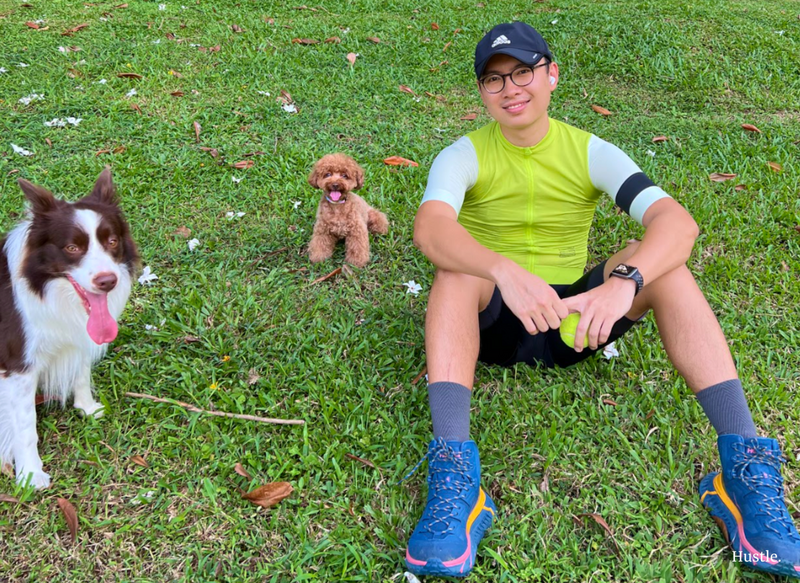 Chester, 3-year old Border Collie; Chuku, 6-year old Toy Poodle; Josh (R)
Josh, who works full-time in a data company, thought his life goal was to start a billion-dollar tech company. However, after going through the ordeal of Chuku (his dog) getting diagnosed with Inflammatory Bowel Disease (IBD), Josh decided to set up Chuku's Kitchen, where pet owners can turn to when sourcing freshly cooked food for dogs.
Here is pet food entrepreneur Josh's unlikely story of how he started his side hustle of cooking for dogs, 
"We realised that what we wanted was not available in Singapore. Hence, Chuku's Kitchen was born."
What inspired you to start Chuku's Kitchen?
J: Our first dog, Chuku's Inflammatory Bowel Disease (IBD), led us to search for the best diet that we could provide her to alleviate her symptoms. It was a highly stressful period for me and Chuku as there were ongoing vomiting episodes, persistent blood in her stools, decreased appetite, and hefty bills due to trips to the vet.
After extensive research, we found that what we were looking for was unavailable in the local market. Therefore, we started Chuku's Kitchen in June 2020, which offers freshly cooked food for dogs while complying with the nutritional standards of The Association of American Feed Control Officials (AAFCO).
"We wouldn't want to eat instant noodles every day, so dogs should have access to fresh food too!"
What makes Chuku's Kitchen stand out from other retailers of pet food?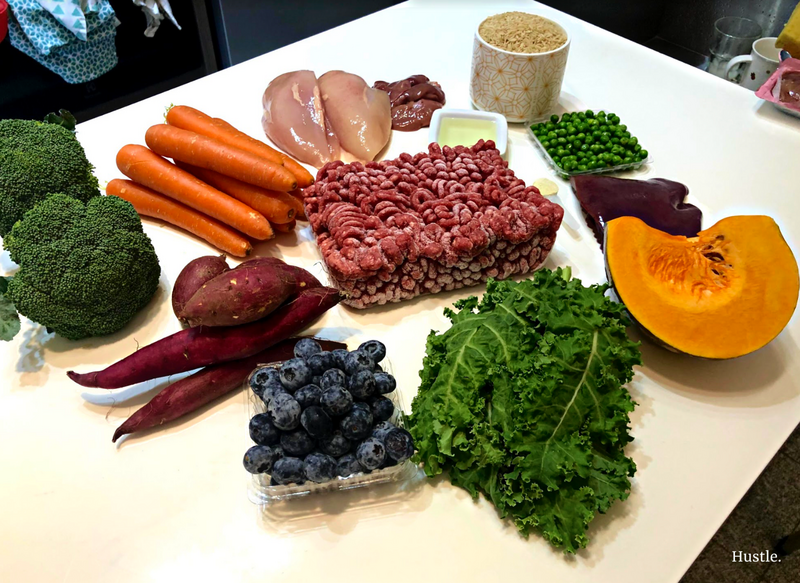 Fresh produce and meat are ingredients used for Chuku's Kitchen dog food
J: We do not want to be just another dog food supplier. Instead, we want to educate and raise awareness among pet owners that kibbles should not be the norm. To achieve this goal, we adhere to the following rules,
100% fresh human-grade quality ingredients such as kale, blueberries, kangaroo, and skinless chicken breast are used in our freshly prepared dog food.
We work with passionate individuals on the board of approved US Vet Nutritionists to formulate our recipes to ensure our product is well-balanced for any dog's diet.
Our food's portions are customised, to suit the dietary needs of different dogs.
We strive to be sustainable and convenient by using biodegradable packaging, offering subscriptions and door-to-door delivery service.
All that sounds like a lot of work for one man, let alone one doing it as a side hustle.
How do you find time to juggle Chuku's Kitchen and your full-time job?
J: I am proud to say that Chuku's Kitchen now comprises a team of four dedicated and hardworking individuals. I have learnt to keep a routine schedule, which means a full-time job during the day and being a dog chef at night and on the weekends.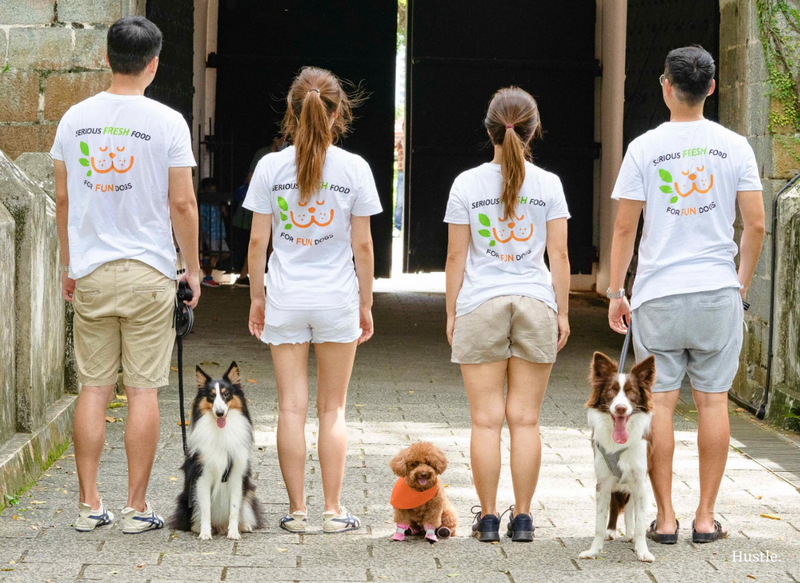 The team behind Chuku's Kitchen
"I am surprised how one can stretch, shorten, use or lose the time that they have."
As for my personal life? I wouldn't say that I am missing out on a lot. In fact, I still indulge in social media or watch Netflix, just that I do it while I am packaging food!
What or who motivates you to keep Chuku's Kitchen going?
J: My dogs motivate me! Knowing that I am giving my dogs the best by providing them with quality ingredients makes the process of cooking Chuku's Kitchen dog food worthwhile. Furthermore, I am also glad that I can share this experience with others through Chuku's Kitchen platform.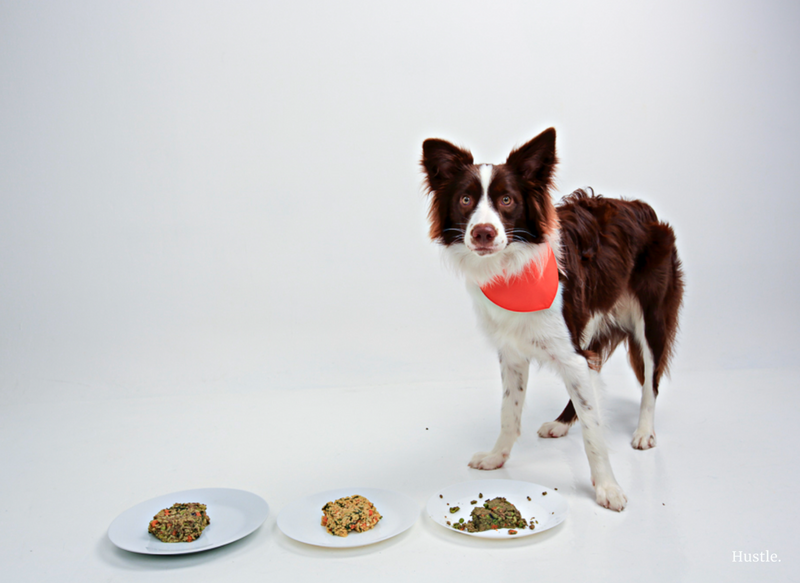 Chester pictured with the dog food made by Chuku's Kitchen
How would you describe the process of setting up Chuku's Kitchen? What were the challenges, and do you think are the skills imperative when starting a business?
J: Coming up with the idea was the easiest part. It was a challenge to ensure the idea's sustainability as we had to work with the unknowns while going through multiple rounds of trial and error. As for skills, I think that being proactive is a very useful trait to have. 
Why do you think that more individuals like yourself are juggling more than one job at a time?
J: They're not satisfied with what they have today. Once they get what they are lacking, they would no longer be juggling, but side hustlers would just be a part of their ordinary lives.
What advice would you give to other side hustlers who are thinking of setting up their own business ventures? 
J: One should have the courage and do it! It is especially important that what you do overlaps with what you love, and it will motivate you so that it does not feel like a chore but more of a fun hobby.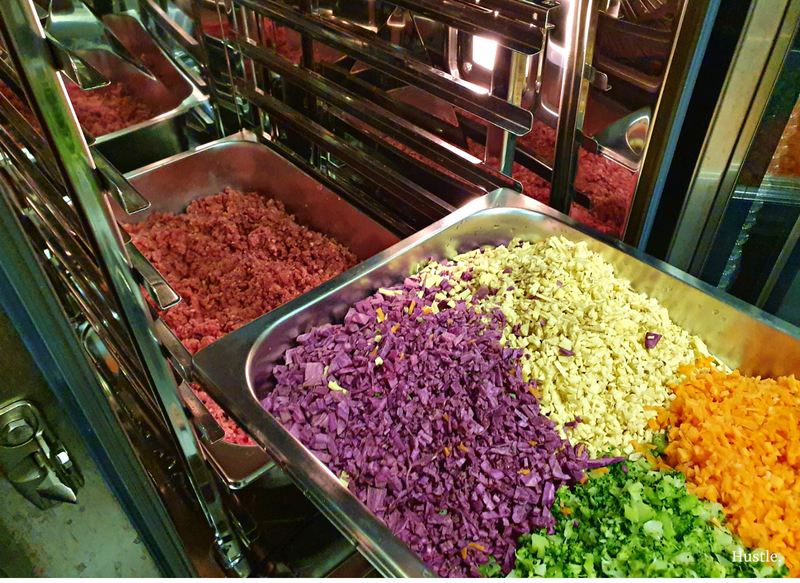 Sheer passion and love for his dogs made Josh the dog chef that he is today
Not every day do we get to speak with a side-hustling dog chef, let alone one that provides unmatched quality fresh food for dogs in Singapore. If this does not exemplify passion and drive, I do not know what will.