Side Hustler in Singapore: Illustrator
by Wei Ying  January 7, 2022
Personally, I think that many underestimate how what one sees on social media might not be reality. Full-time healthcare worker Kristen's Instagram page is ladened with pictures of her beautiful family and many centres around her two charming daughters. However, behind Kristen's present smile lies an almost distressing tale that eventually evolved into a heartening one.
The blatant truth is that we live in an unpredictable, and some might even coin it, an unfair world. Not all can overcome the seemingly impossible odds, but it always moves me when one does, and Kristen did.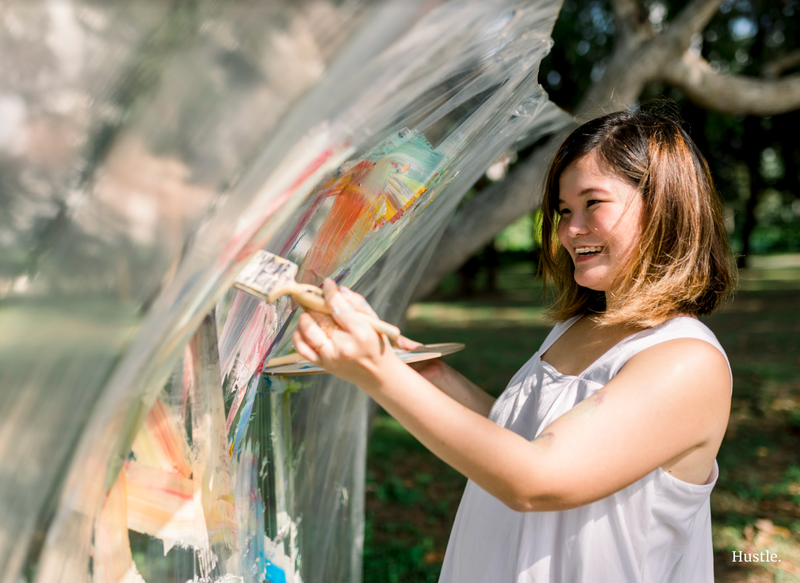 Illustration is something that I truly love and enjoy doing. I am always brimming with ideas, so much so that it makes me sad to ever think of letting them go.
How did you pick up illustration and what inspired you to do so?
K: My illustration side hustle started as a calligraphy one in 2014 when I was preparing for my exam. It slowed down when I started work, but once I got used to the momentum of having a full-time job, it picked up again. Once I found my style, my calligraphy venture turned into an illustration one.
What specific line of work do you do in the healthcare industry as your full-time job?
K: I am a speech therapist who works with adults. My job has me ensuring that my patients eat and drink safely by changing the textures and thickness of food and drinks. Therefore, none will end up in my patients' lungs.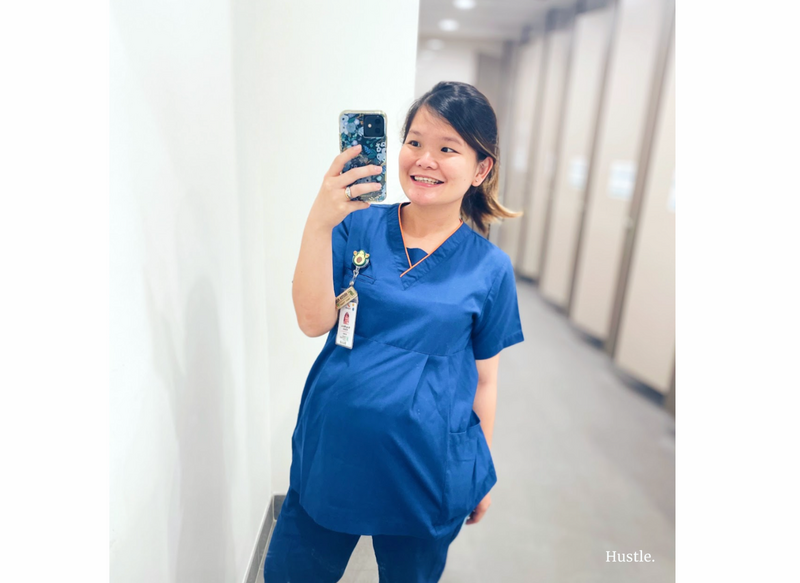 I have a sister, who is currently in medical school, and I know how demanding working in healthcare can be. Thus I was curious, 
Did you encounter any obstacles in your journey toward becoming a digital artist? If so, what and how did you overcome them?
K: This is a very touchy topic, but I agree that many of us are tired. Being able to go overseas made up a big part of our sanity that got taken away when travel was not allowed.
What does your regular work day look like and how/ when do you incorporate your side hustle into your daily life?
"My work commute to and fro totals up to two hours, which gives me plenty of time to do work on my iPad or laptop. "
K: I work full-time from 8 am to 5 pm. I take the train as it is the cheapest option! Once I get home, I have dinner and play with my kids. They go to bed by 8–8.30 pm, so I have time to work on my side hustle afterward.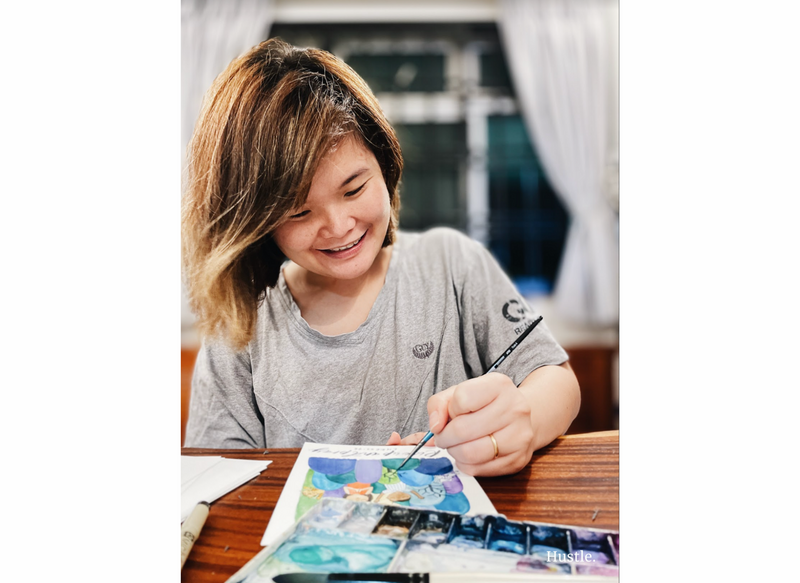 That schedule sure sounds hectic. Is it tough to juggle the two and have there been periods when you were burnt out?
K: Oh definitely! I'm a well-known workaholic among my friends. Hence, I decided to stop doing commissioned work recently as I would like to work on things that I have been wanting to pursue a bit.
What were the challenges you had to overcome or are still facing when juggling your full-time job and your side hustle? And what were/ are your solutions?
K: The period between October and December always hits me the hardest as many things would be happening concurrently, for instance, Christmas. Therefore, I would usually take random leave days from November to December to catch a break in between all the noise. I'm usually out of the office for half of the month in December. This makes sure that I have enough time to rest and recharge, so I can do my best at my full-time and side hustle jobs.
Honestly, that is such a good idea! Some days are meant for resting. 
It seems that you do illustrations for children's books. Why do you choose to illustrate this specific category of books?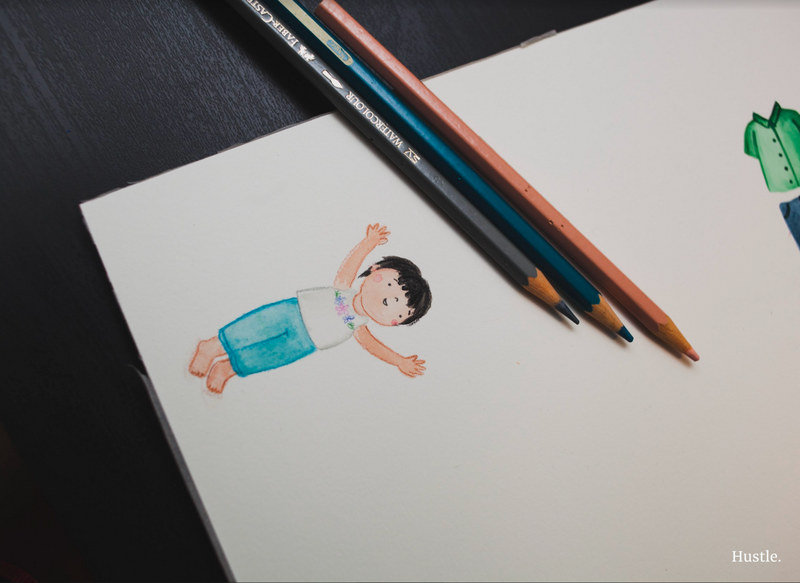 K: I have a deep love for picture books! I started collecting picture books back in my university days. Some of my favourite picture book authors are Peter Reynolds and Oliver Jeffers. 
Having kids just means I have a legitimate audience for my collection.
K: Blueberry Books is just part of the whole side hustle venture that I am doing. It all started when my friend and I decided to write and illustrate a children's book. Recently, I've also started a new venture, Bao & Berry Fabrics, because I love seeing my art worn now!
What is it about illustration do you love or enjoy? What software do you use to sketch? Do you have a favourite software? If so, what is it and why?
K: For as long as I can remember, I worked primarily with traditional mediums like paint and paper. I would then scan them and do the editing on Adobe Photoshop. However, I've since moved to Adobe Illustrator because most manufacturers say that the resolution is better when sent for printing.
In the last year or so, I've picked up Procreate and it's now my favourite because it's so convenient for working on the go. It also allows me to get working faster, especially now that I have kids, I no longer have to dig up my paints and set them up. 
We cannot agree more with you as those three are useful software and we teach our students here at the Hustle those too!
I remember the journey while waiting to conceive my first daughter to be a very lonely one, and only a few people knew how to respond.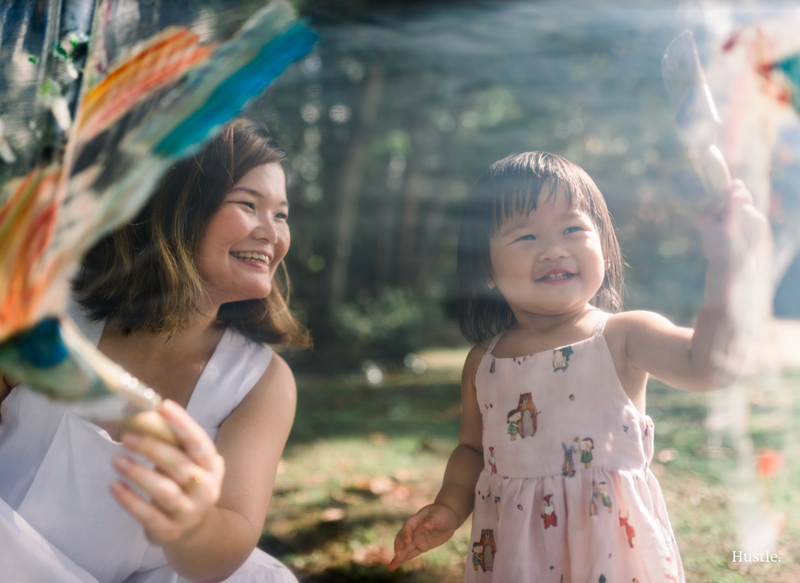 You are a strong advocate for women with PCOS to not lose hope when they are trying to conceive. How did this come about?
K: I have PCOS and spent a long time trying to conceive my first daughter, Blueberry. Things weren't as bad when for my second daughter, Raspberry, as I knew what to do and how to get help straight away. It was hard when people asked when I would have kids because I'd been married for some time. They would then share with you the perks of not having kids or how theirs were unexpected. All of which weren't what people facing infertility would want to hear.
Any advice for other hustlers out there who are struggling to find a balance?
K: Personally, one can always slow down their side hustle to a pace one can manage, but one should never completely stop. I took a break for six months when I started my day job, and it was one of my worst mistakes. It was hard to build up the customer base all over again as people can forget you!
Slowing down means rolling out new launches slower or exploring outsourcing.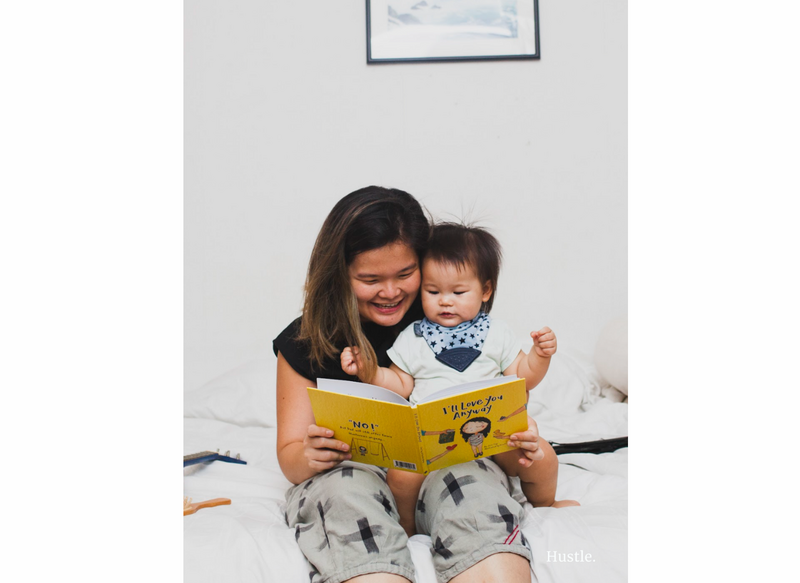 Kristen reading the book that she had illustrated to Blueberry
If you stop, your consumers might find an alternative similar to yours, and you may have lost to a competitor. Furthermore, one should also think about how their side hustle can be scalable. For instance, a side hustle for myself where I only do commission work is not scalable because there is only be to draw and paint. However, doing prints is scalable because I do not have to sit and paint every night when people order. I can quickly outsource it to a printer.
We interviewed Kristen because she was a side hustler, but she is more than that. She is a brave, fearless, passionate, and driven individual who is unafraid to work hard to reach her goals. Indeed, things might have been rocky for her, but her resilience and dedication to getting her illustration side hustle back on its feet again after temporarily leaving the scene and taking the unfiltered comments concerning her fertility in her stride leave much for us to be in awe.