Why Videos Make Good Marketing
by Natalie  November 29, 2021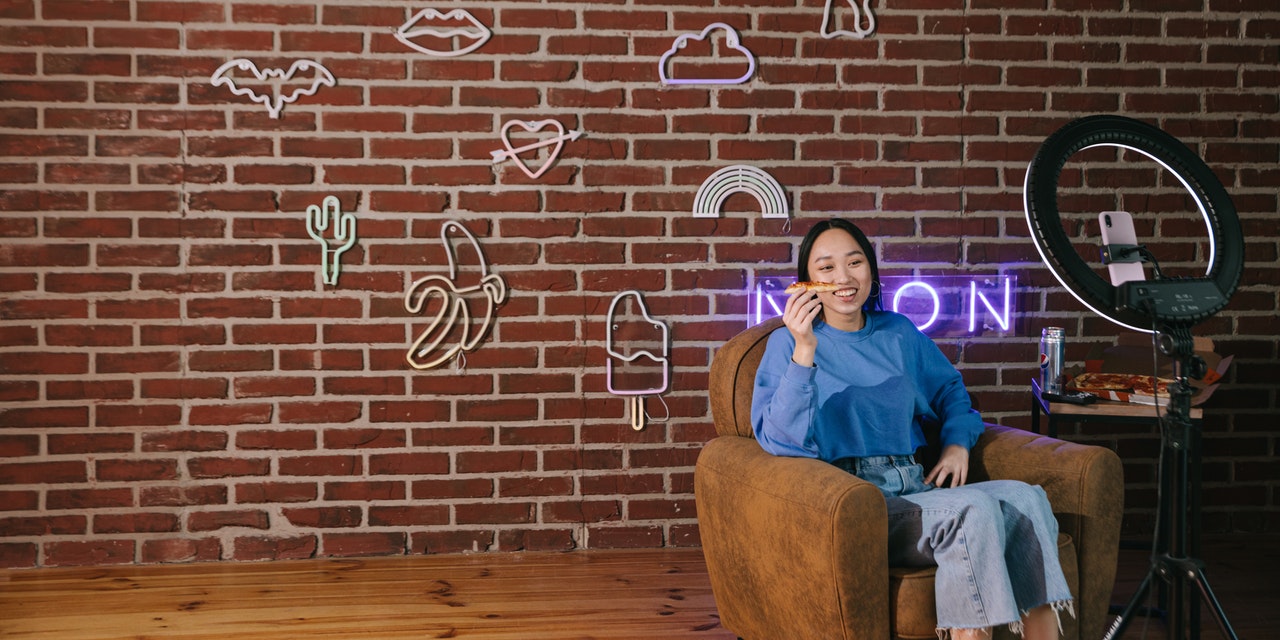 "Video is kind of like Prata. You'll complain about a bad one – It's not crispy, it's too oily, but even when it's sucky, it still does the job."
At the end of the day, a lousy prata at 2 am is still pretty good! I dare say that the same applies to video clips.
For the 87% of businesses that use video as a marketing tool, way to go! They sure are on the right track to nailing video content marketing. In a nutshell, whenever brands engage in video marketing by creating and disseminating  videos on social media platforms as a means of engaging their target audience, that is video content marketing for you.
Are you among the unconvinced 13%? Well, here's why you should seriously consider getting on board this trend train.
#1: Videos are perfect for explaining your product or service.
Tasty series — "I Went To Japan To Make The Most Difficult Omelette"
I've been there and I know you have too. Rereading the same instructions over and over but nothing seems to be sinking it, only to end up with nothing but an utterly frustrated self.
Well, good news! The visual element of video enables you to get your point swiftly and accurately across, all at a fraction of a time that a plain text article cannot. The result? Less processing time; More internalisation of the information shared. All because video clips have simplified the visualisation process.

Recipe for "Kichi Kichi" style Omurice
Would you rather learn how to cook the legendary Kichi Kichi Omurice by Chef Motokichi Yukimura by watching a Tasty tutorial video featuring Andrew, whose hilarious failed attempts and comical exasperated expressions have been weaved in or read chunks of paragraphs from a recipe? We know our answers, and we think that you kind yours too.
#2: Google loves videos, so you should too!
YouTube might just be stealing the bestie title from your best friend because you'll be spending a great deal of time with YouTube instead, as you deep dive into video content creation. Video creators, you had better buckle up!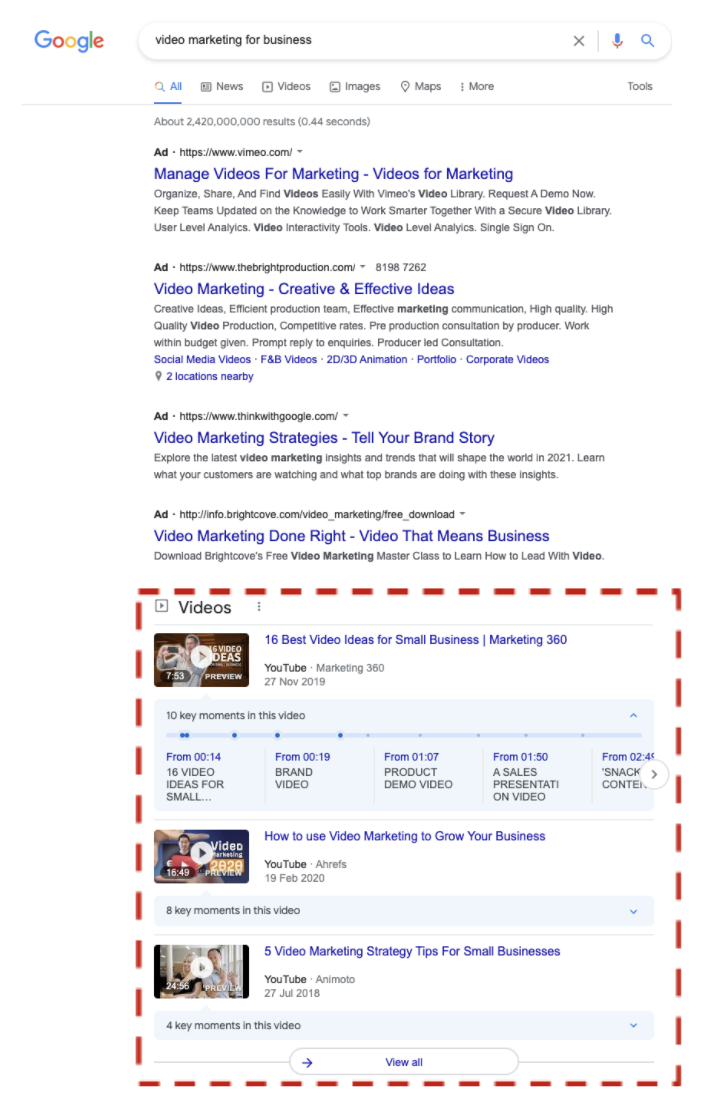 Related videos to your search terms will pop up
Videos are great for search engine optimisation (SEO). Uploading videos to YouTube that belong to the category of related search terms will aid in getting your business on the first page of Google because Google features YouTube videos at the top of the page.
Essentially, you will be killing two birds with one stone! Not only will your brand be getting exposure on Google but your videos will also appear when others search-related terms to your subject on YouTube thus boosting your YouTube SEO.
Just like how you are afraid of fraud and cheating when buying from a new brand for the first time, your target audience would feel the same way too.
However, this can all change with video content marketing as 57% of consumers have claimed that promotional videos have enabled them to feel more confident about their online purchases.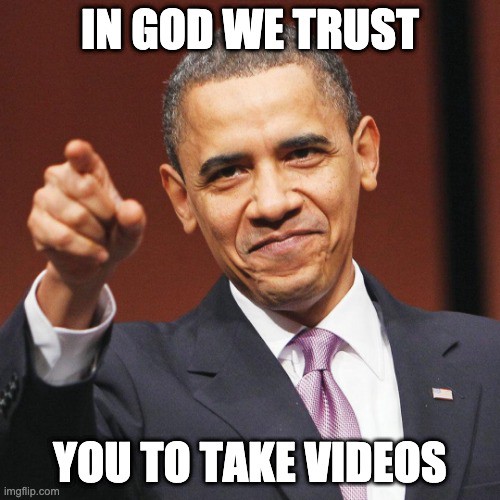 Trust videos, we promise you won't regret it
Sure, video creation might look and sound daunting but get this, your videos need not be perfect all the time! Research shows that the content takes a little more precedence over aesthetics.
So, won't you take a leap of faith and give video content marketing a much-needed chance? Videos will do all the explaining to your consumers in a highly digestible way, are perfect for improving your SEO scores, and can help establish trust between you and your target audience.
Zhuzh up pratas by Springleaf Prata Place
You might be an amateur at crafting videos right from the get-go, but even prata apprentices start with creating good old kosong pratas at the beginning to get their foundation right. Before you flip that dough, don't you need to get it to the right consistency first?
So, do not be disheartened by whatever current skill set you are equipped with now for you are already fully capable of creating video content. But with a little booster from our insightful our Mobile Photography workshop, you will be making your very own top-notch pratas akin to those from Casuarina Curry or Springleaf before you know it!
Just like how Singaporeans will perhaps never turn down pratas, even the bad ones, time-strapped individuals will certainly much prefer to watch a video than read an article. Dishing out a video is truly better than none at all.
The Hustle SG is a one-stop platform that champions the side hustle culture while offering skills-based workshops as we believe that upskilling is necessary to remain relevant.