This course has been designed as an introduction to digital advertising where learners will be guided to recognize the importance of having a dynamically crafted digital ad creative, which increases the chances of the ads being clicked on and the likelihood of a profitable transaction.
Learners will first be given an overview of the role that digital advertising plays in the overall digital marketing strategy, followed by a quick revision of creating buyer personas and mapping out buying journeys and sales funnels. After formulating their digital advertising strategies, they will be guided on the creation of Google ads with online tools and Facebook ads using the Facebook platform. Finally, learners will learn how to develop a tracking and optimization plan to achieve better ROI for future ad campaigns.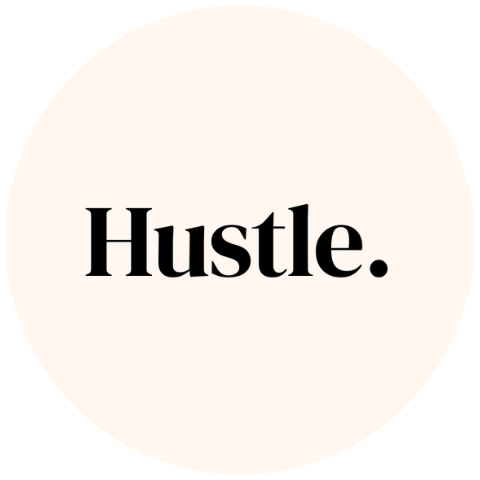 Workshop Application Form
A friendly person from our team will be in touch with you shortly!
Digital Advertising SkillsFuture WSQ.
Workshop Outcome
What will I learn?
At the end of this course, you should be able to:
Recognize the key features that make up an online and offline marketing mix
Determine the appropriate engagement media and channels for your target audiences
Design and manage a media plan to achieve organizational and/or project KPIs
Tactically execute a Google search ad to drive traffic to a landing page
Tactically execute a FB retargeting ad for re-engagement and conversion
Use attribution modelling to identify how different channels assist in conversion to optimize your ad spend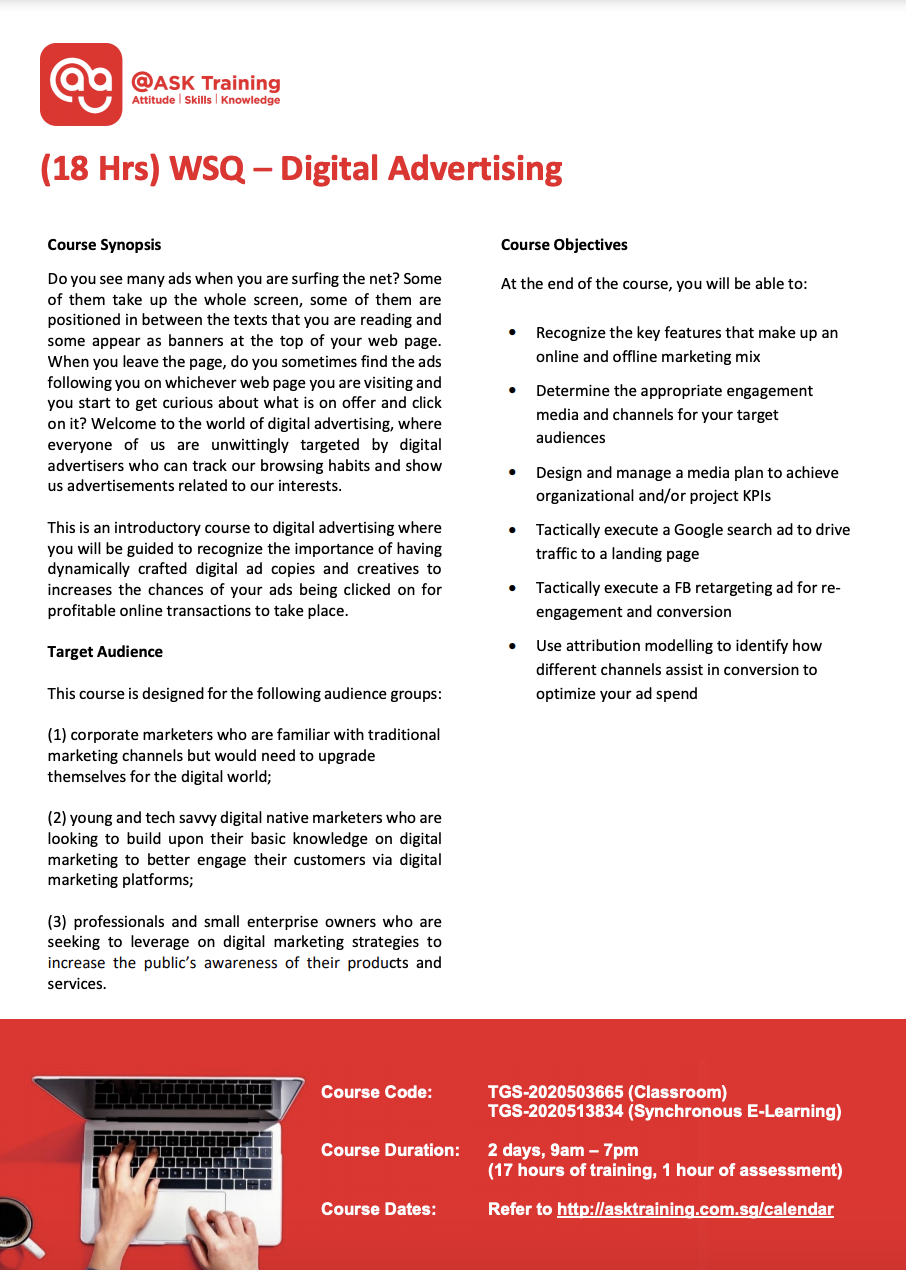 Full Fee: $988.00
Singaporeans 21 – 39 yrs old or 

PRs 21 yrs & above

: $718.00
Singaporeans above 40 yrs old

: $98.80

* Course Fee shown here represents the nett fee (excl. GST)
WSQ – Digital Advertising
Reference No : TGS-2020503665 (Classroom)
Reference No : TGS-2020513834 (Synchronous E-Learning)
Course Duration : 18 Hours
Funding Validity : 28 Nov 2020 – 08 Nov 2022