best digital marketing courses singapore
Our Top 5 Places To Learn Digital Marketing In Singapore
by Natalie  January 18, 2022
Looking to pick up some Digital Marketing skills?
With an ever-increasing demand for digital marketing professionals, especially in our smart nation, there has been an explosion of digital marketing workshops offered by training providers and institutions scattered all over the island.
So how do you tell the best from the rest?
The Hustle has done our research based on students who have previously attended digital marketing workshops from different schools in Singapore.
Considering several factors such as course fees, hands-on application, course duration, trainer industry experience, learning environment, and practicality, we've narrowed down our top 5 for you.
1. Equinet Academy (4.8 out of 5.0)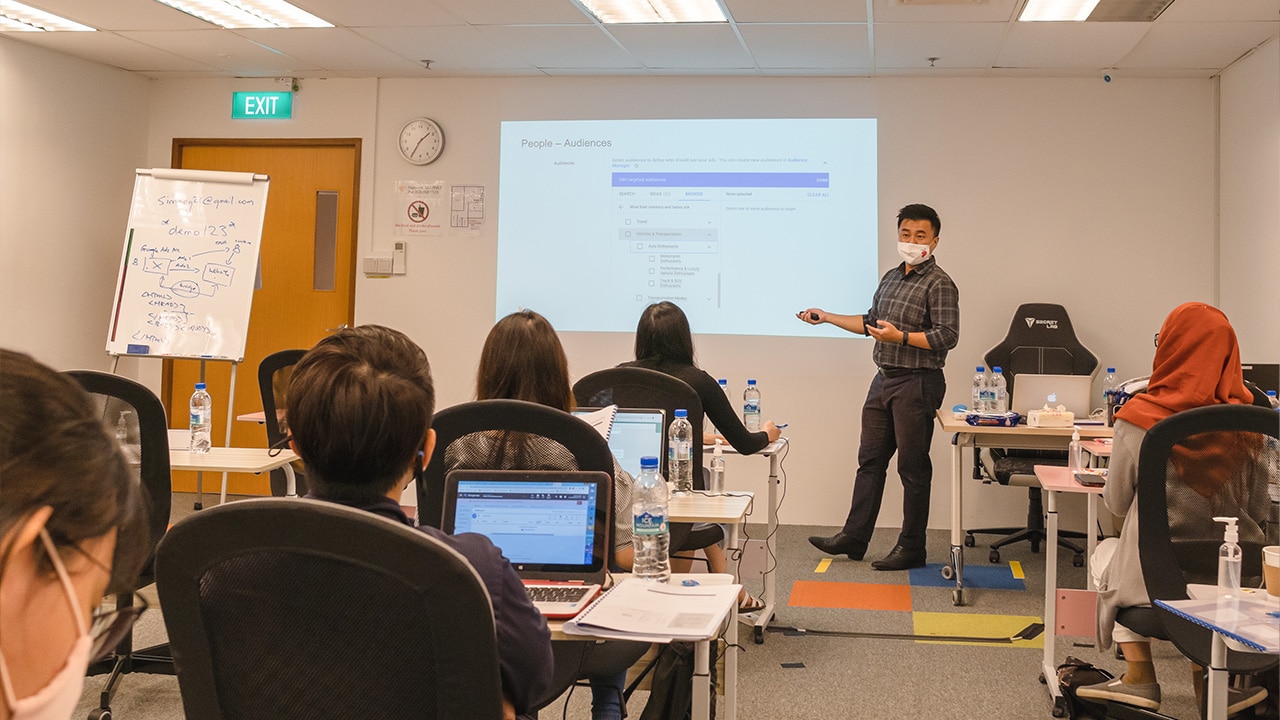 Equinet Academy is located at #25-07/08, 10 Anson Road (International Plaza)
But if you are one who already knows what you want, then the specialised courses offered by Equinet will be your cup of tea. Founded in 2013, Equinet has come a long way since its humble beginnings, establishing itself as the "go-to" academy for hands-on, updated, and industry-relevant digital marketing. Currently, the academy has equipped thousands of marketing professionals in Singapore and Southeast Asia with applicable digital marketing skills.
Specialising only in digital marketing, Equinet's course offerings cover the full spectrum of digital marketing, ranging from Social Media Marketing to Email and Search Engine Marketing.  Thus, their programmes are attractive due to the many industry-expert trainers present. Furthermore, since most of their workshops run for 2-days only, students can choose to learn their desired skillsets in bite-sized form.
If you're new to this field, their WSQ Digital Marketing Strategy workshop would be perfect for you to kickstart your digital marketing journey. It is a 2-day programme, which would help you gain a greater understanding of the digital marketing landscape before deep-diving and specialising in various marketing pillars. But if you're someone who already knows what you want, then the specialised courses offered by Equinet will be perfect for you to pick up just what you need.
Recommended Course: WSQ Digital Marketing Strategy (Course Fees: $888.00)
Update: Equinet Academy has recently launched a FREE 1-Day Digital Marketing Essentials Course.
Here's why they stand out, this new course will offer the following perks,
Free consultations after the course in the form of "Ask me anything" sessions with an industry expert.
Lifetime access to Equinet's Insider communities.
An industry expert will be leading the live online class with complimentary access to a self-paced online course as a bonus.
Free actionable toolkits and lifetime access to the courseware (slides, templates, checklists, etc.) will be provided!
What a steal!
2. Bells Tech Hub (4.6 out of 5.0)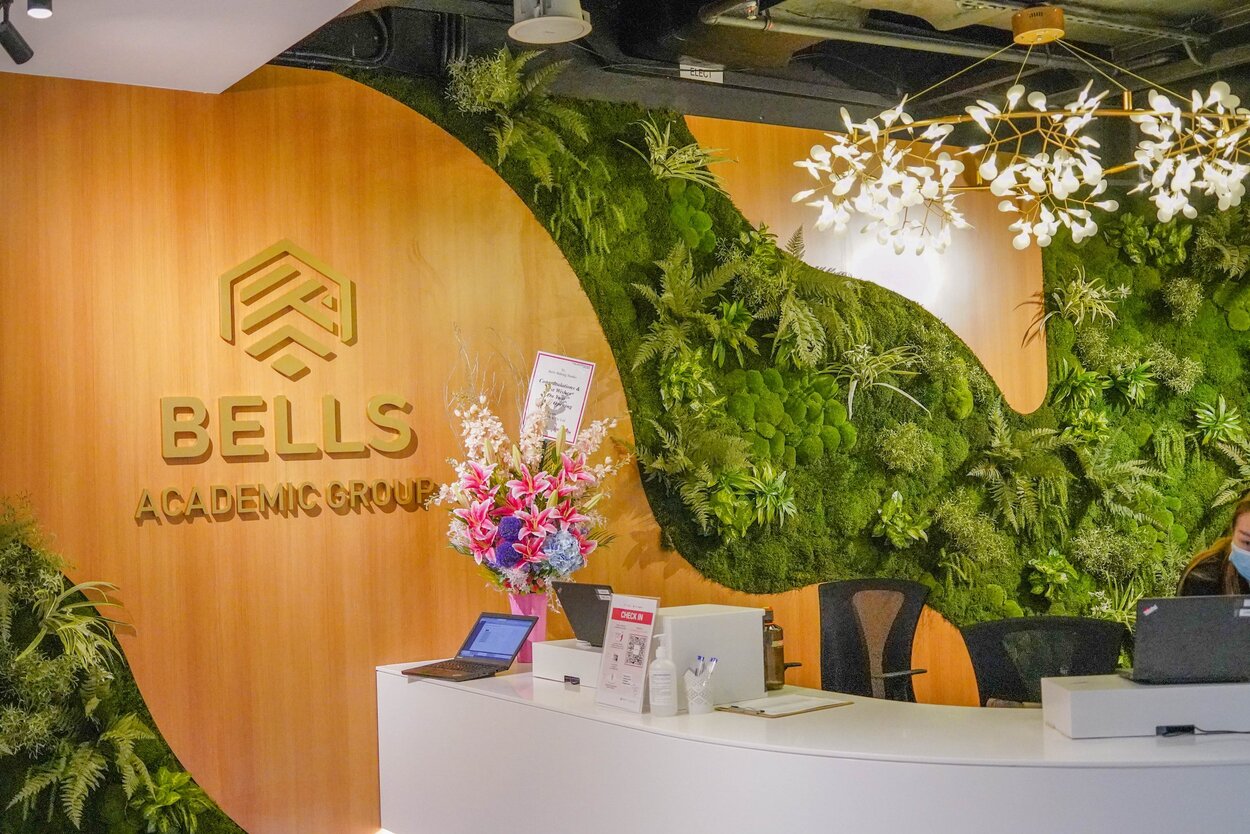 Bells Tech Hub is located at #06-18, 10 Anson Road (International Plaza)
With 13 years of experience in the Singapore training landscape and having trained more than 100,000 professionals through various programs delivered, Bells Academic Group is the new force behind the push to build Singapore's workforce and professional capabilities.
With industry pioneers and experts as trainers, even their most novice students will acquire an in-depth understanding of digital marketing within three days of intensive learning.
Their programmes cover the perfect mix of various Social Media Marketing platforms (e.g. Facebook, Instagram, and LinkedIn). In addition, they also equip students with the knowledge required for hands-on application of Digital Marketing tools, essential skills such as conceptualisation, planning and research on marketing strategies and audience demographic before implementation.
In a nutshell, the course is intense but insightful all at the same time, so if you are looking for a workshop that gives you the most bang-for-SkillsFutureCredits, this is the course we would highly recommend for all students.
Recommended Course: Social Media Marketing (Course Fee: $1,220.00)
3. General Assembly (4.5 out of 5.0)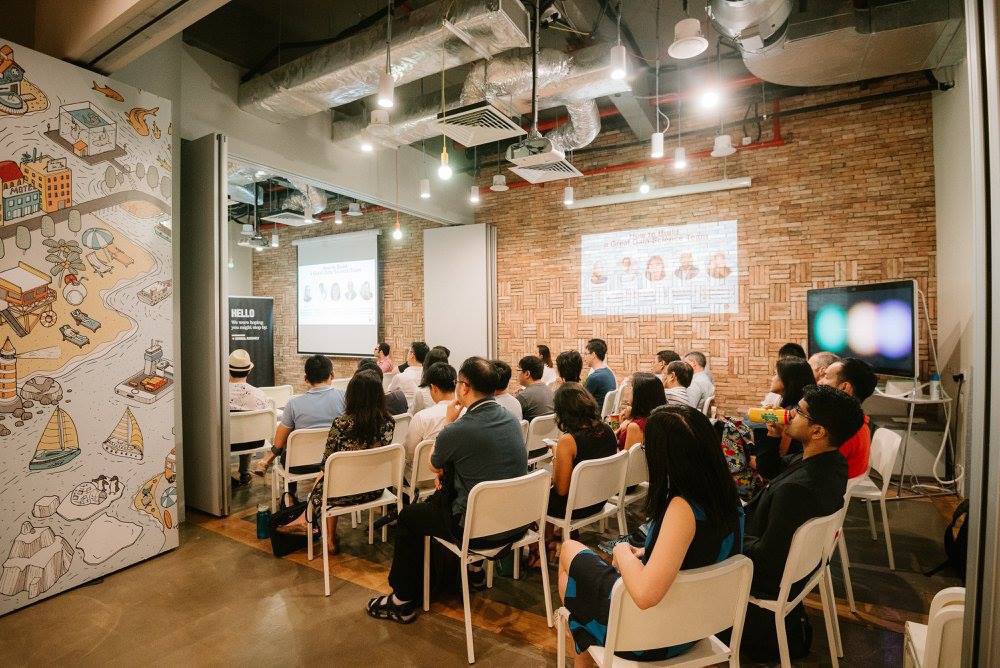 General Assembly is located at Level 20, 79 Anson Road
Originating from Manhattan, New York, General Assembly is a tech-centric academy with a global presence. Having transformed more than tens of thousands of individuals through their suite of workshops ranging from Data, Design, Business, and Tech, you can be sure to expect a comprehensive and holistic learning experience with General Assembly.
The course at General Assembly covers the vital pillars of digital marketing that are crucial for businesses to implement an omnichannel marketing strategy today. One would be learning SEO, paid and organic content strategy, persuasion marketing, and many more. These are skill sets and knowledge that most companies would want their digital marketing executives to possess today.
With their strong connection to key industry partners such as Google, Microsoft, and Visa, the programme aims to boost an individual's employability in the technology industry. It is perfect for aspiring career switchers. However, there is a catch!
General Assembly is not a SkillsFuture registered training organisation. Hence, students will not be eligible for the usual funding that most other schools provide.
Moreover, their course fees are rather hefty as compared to digital marketing courses offered by other schools. But if you are looking for quality industry-validated learning, General Assembly is the place to be.
Recommended Course: Digital Marketing Immersive (Course Fees: $13,650.00)
4. Singapore Management Unviersity Academy (4.4 out of 5.0)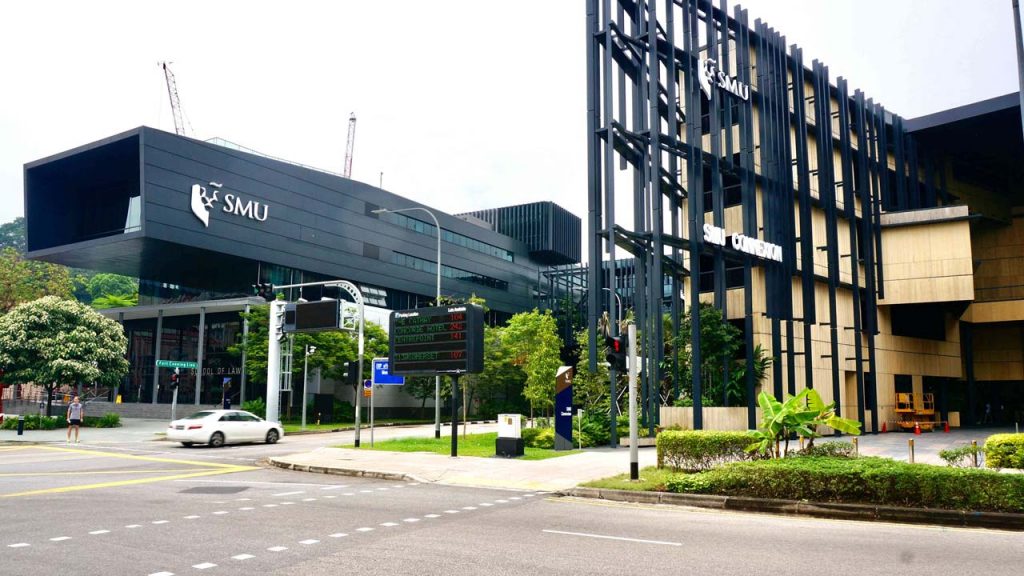 Singapore Management University Academy is located at Level 4, 60 Stamford Road
Established in 2017 as the professional training of Singapore Management University (SMU), the academy focuses on delivering training for the modern workforce and individuals looking to upskill.
Tapping on to its reputation as an institute that focuses on delivering innovative curriculum, you can be sure that their digital marketing workshop is unlike any other. It is not only practical for the industry, but you will also get a holistic learning experience.
The digital marketing workshop at SMU academy focuses on popular digital marketing tools used by many companies today, teaching students how to execute marketing campaigns, Search Engine Marketing (SEM) and Social Media Marketing.
And for those individuals looking for a pathway, the modules taken in some of the courses are credit-bearing towards SMU's Master of Science in Communication Management.
Personally, the only drawback for SMU's program is its long duration and teaching hours. Classes are typically conducted after working hours and over the weekends. For students who hold full-time jobs, this might mean having close to zero downtime to unwind.
Recommended Course: Professional Certificate in Digital Marketing (Course Fees: $10,272.00)
5. Firstcom Academy (4.3 out of 5.0)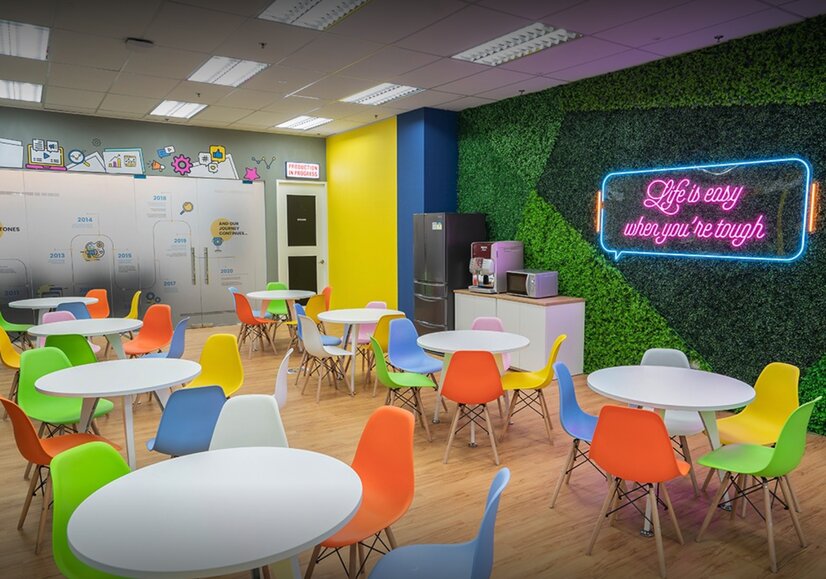 FirstCom Academy is located at #03-05, 158 Kallang Way
Firstcom's origins lie in being a digital solution company that has helped thousands of businesses to build and implement marketing strategies. Its digital marketing workshop addresses the skills gap required for individuals to excel in digital marketing executive roles today.
If you are looking for industry-validated learning, then look no further. The curriculum for the digital marketing workshop has been crafted based on their knowledge and experience garnered from delivering digital solutions to clients. Furthermore, students can receive after-training support from a community of like-minded peers and professional train
The course duration is reasonable. Students also have the flexibility to enrol for classes in bite-sized modules, with most classes spanning across 2 to 3 days.
Recommended Course: How to Run Successful Facebook Ad Campaigns (Course Fees: $1,100.00)
The Hustle SG is a one-stop platform that champions the side hustle culture while offering skills-based workshops as we believe that upskilling is necessary to remain relevant.